Passenger traffic volume at commercial airports across the United States is projected to drop by about 68% from March through June on a year-over-year basis, contributing to an expected $8.7 billion loss for the industry in 2020.
What that means for Indianapolis International Airport remains unclear, but there's little doubt the airport's budget will take an unexpected hit from a major decrease in passengers using the airport amid the COVID-19 pandemic.
The $8.7 billion loss estimate comes from the Airports Council International-North America, an industry advocacy group that counts Indianapolis International as a member. The council has approached Congress for help, asking for $10 billion in relief funds leaders say should help keep the industry afloat.
Not only is revenue that airports receive from airlines expected to drop during the outbreak, but so will non-airline revenue, including parking and concessions, the group said.
This year, Indianapolis International Airport was expected to bring in $58.8 million for parking, $20.7 million from retail—including concessions—and about $19 million in passenger facility fees, all contributing to $201 million in total operating revenue.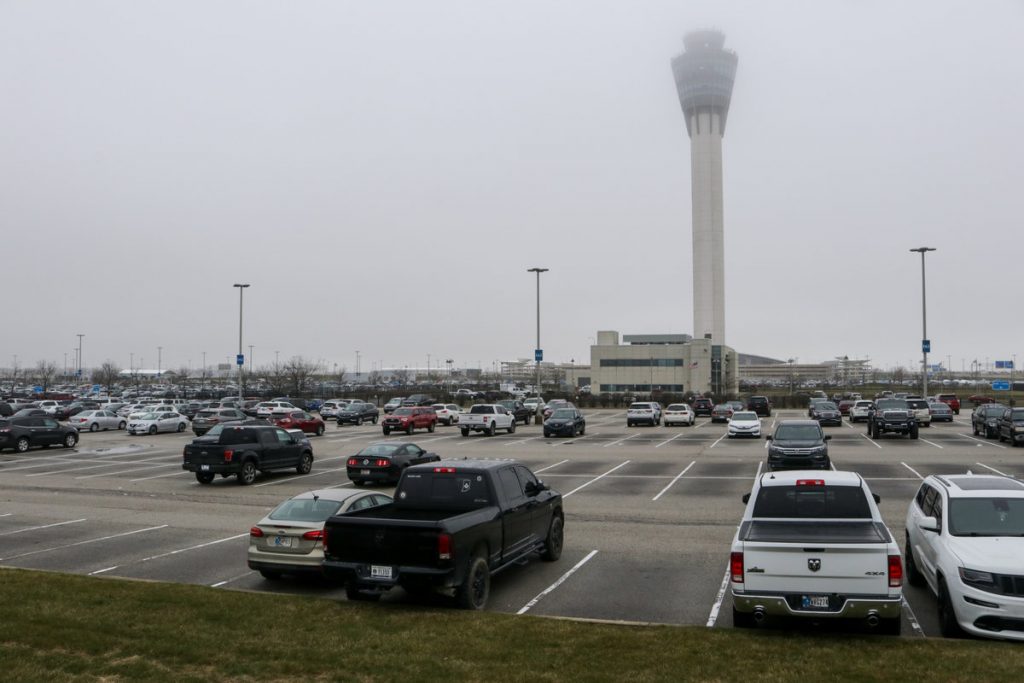 Each of those revenue streams could be greatly reduced because of prolonged reductions in the number of passengers departing from Indianapolis. The airport receives passenger numbers from airlines monthly, so numbers for the past few weeks were unavailable.
The council warns the U.S. airports that will be most affected are the nonstop gateways that serve regions falling under Centers for Disease Control and Prevention travel advisories, but "the impact will be felt by airports of all sizes as airlines cut their schedules."
Major airlines, including Southwest, Delta and United have already warned they plan to reduce capacity at some airports and eliminate some services.
There have been no changes of "severe significance" at Indianapolis International outside of Delta Air Lines' decision to suspend its Paris/Indianapolis flight because of travel restrictions, a spokeswoman told IBJ. As of last week, Indianapolis International continued to serve 53 nonstop destinations.
"No one could have predicted the severity of these current conditions, and we share the concerns raised by the Airports Council International," airport officials said in a written statement. "We have continuously monitored our financial positions since this pandemic first presented itself. Currently, we are confident in our financial situation."
In a letter to congressional leaders, the Airports Council and American Association of Airport Executives said urgent action is necessary as airports grapple with passenger traffic and associated revenue dropping while bond payments and additional operational expenses, including increased cleaning, loom.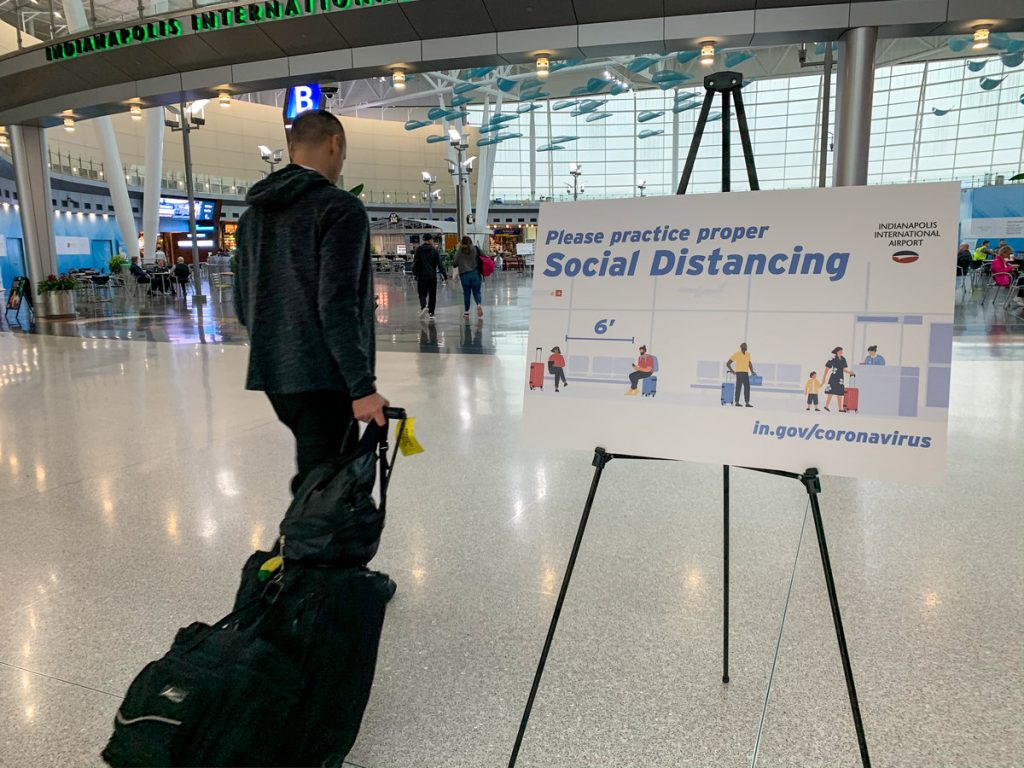 "To be clear, a rapid infusion of cash grants to airports must be in any immediate plan considered by Congress," the letter states.
It goes on to say that airports have built infrastructure funded in large by issuing debt. The letter says airports have nearly $100 billion in debt and have about $7 billion in bond principal and interest payments due this year.
"The rapid loss of revenue from the coronavirus outbreak and related measures to protect the public will severely impact the ability of airports to meet debt requirements and other necessary ongoing costs," the letter says.
An infusion of cash would allow airports to tackle ongoing debt obligations, cover necessary operational costs and help retain airport employees, according to the groups.
In Indianapolis, the airport this year owes about $80 million in principal and interest payments. It's also planning about $140 million of capital improvement projects.
Airport leaders say they have no concerns about meeting obligations on existing debt. For now, capital projects will continue as planned, as long as designers and construction contractors are able to maintain schedules and workloads while protecting the health and safety of their employees.
"Given the cyclical nature of the airline industry, the Indianapolis Airport Authority made a commitment several years ago to build cash reserves that could allow us to maintain fiscal solvency during an economic disruption," the airport said.
It did not disclose the current size of those reserves.
Steve Dillinger, vice president of the Indianapolis Airport Authority, said he believes the airport is in very good shape but directed specific questions to other airport leaders.
"We recognize that we will be in a position to help our central Indiana economy recover from these devastating conditions and hope to be able to play a substantial role in this comeback," the airport said.
Mike Wells, president of Indianapolis-based developer REI Real Estate Services and a former Indianapolis Airport Authority board member and president, said the airport has been through similar disruptions in the past.
Following Sept. 11, 2001, the number of enplanements—people departing from Indianapolis—dropped 300,000, from about 3.8 million in 2000 to roughly 3.5 million in 2002.
During the Great Recession, enplanements fell again (by about 300,000 in 2009), then they bobbled for several years. They peaked at about 4.6 million last year.
Enplanements matter because passengers are charged a $4.50 facility charge for departing Indianapolis. A drop of 300,000—which the airport saw between 2000 and 2002, would equate to $1.35 million in passenger facility fees alone.
"I would imagine this one could be more damaging," Wells, who was a board member for 23 years, said. "They really do really take a hit when they lose any significant number of enplaning passengers."
He said he imagines the airport authority might already be discussing ways to "belt tighten" but believes the airport will persevere.
"We've done it before, and we'll do it again," he said. "This will pass."
Please enable JavaScript to view this content.