It's understandable that Lucas Silveira describes drawing the iconic lines of Batman's cape and cowl for DC Entertainment—Silveira's first published work in a comic book of any kind—as stressful.
"That panel was a little nerve-wracking for me because I just felt a lot of pressure," said Silveira, a freelance illustrator who lives in Indianapolis.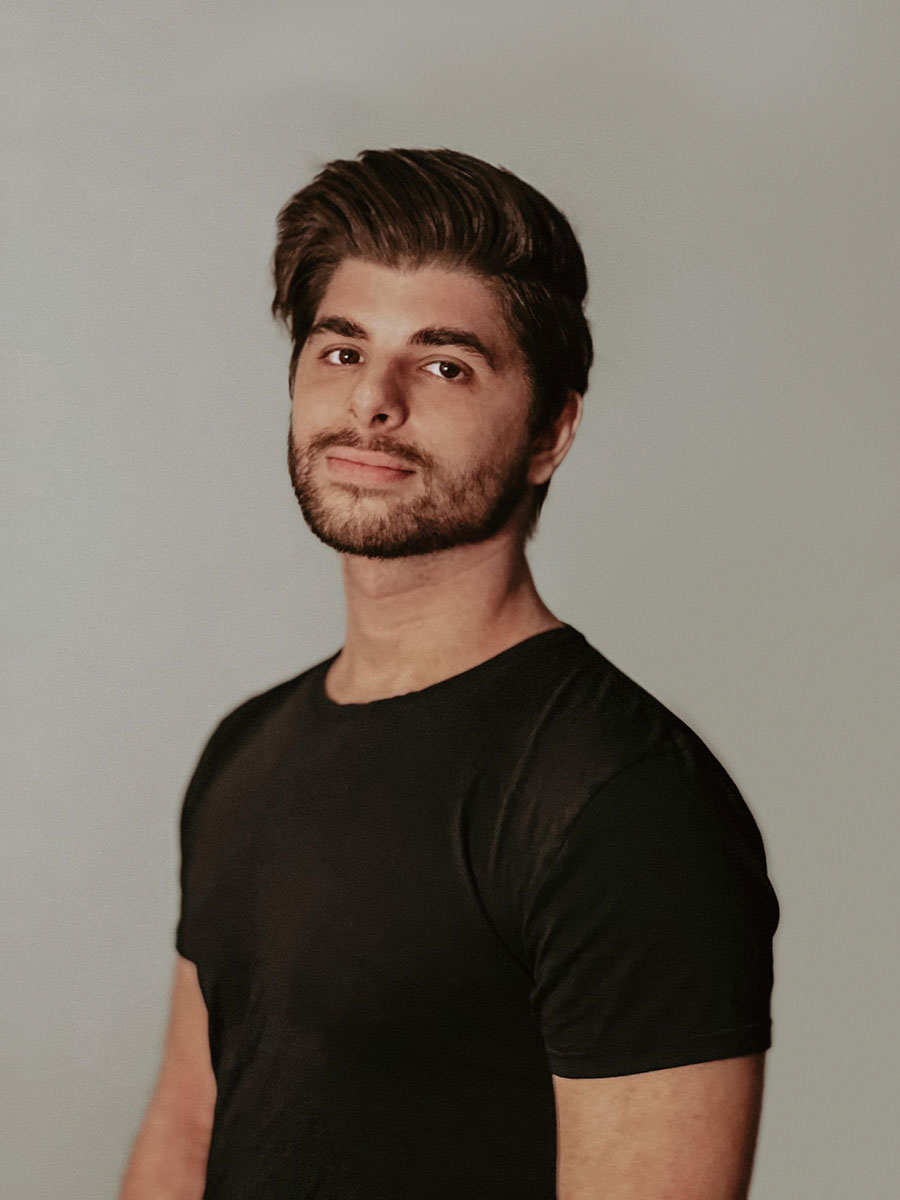 Silveira was one of 24 artists and writers selected to participate in this year's Milestone Initiative Talent Development Program, a series of workshops and training launched by Los Angeles-based DC and New York City-based Milestone Media, a company that provided opportunities for Black comic book artists and writers in the 1990s.
Eight of the 24 participants, including Silveira, were hired to work on DC publications. He drew 10 pages in the new issue of the "Batman: Urban Legends" anthology.
While stressful, the task came as second nature.
"I've been drawing Batman since I was little," he said. "It's surreal."
Silveira grew up in Brazil, where he frequently visited a bookstore with his older brother. A collection of English-language comic books wasn't popular among most of the store's customers, but Silveira said his father encouraged his sons to be fluent in the language.
"My brother was obsessed with Batman," Silveira said. "He would grab every Batman comic. I wanted to be just like him, so I would get anything with Robin in it. That's where my passion for comic books and art started."
The Milestone Initiative's call for applications emphasized an interest in a new generation of comic book creators, including Black, LGBTQ, Hispanic and women artists and writers. The process was open to anyone 18 or older.
Silveira, 28, moved to Indianapolis four years ago with his partner, Brandon, who became his husband this summer.
Doug Stephenson, co-founder of Downtown Comics Inc., a three-store company in central Indiana, compared breaking into the world of comic books in a Batman publication with finding one of Willy Wonka's golden tickets.
"Drawing Batman and Gotham City and the villains is off the charts," Stephenson said. "That's the dream job. When the top-tier artists come up with an idea, they want to do it with Batman."
Beth Woodruff, senior director of brand strategy and integrations for Detroit-based Ally Financial Inc., a leading sponsor of the Milestone Initiative program, said platforms for skilled storytellers shouldn't be miraculous long shots.
"There are these incredibly talented people who just, for whatever reason, don't have the exposure, the mentors or maybe the ability to get to Los Angeles," Woodruff said. "They just needed one person to say, 'Here's the platform,' and then they're running. They're doing beautiful work that they always had in their skill set. They just needed the chance.
Milestone's mission
In 2019, Hispanic or Latino artists represented 11.3% of all comic book artists, according to job listing and career advice website Zippia. Black artists represented 3.9%. Hispanic or Latino writers represented 7.2% of all comic book writers, and Black writers represented 5.8%.
The Milestone Initiative was made up of 10 weeks of training, mostly online but highlighted by an in-person summit in Los Angeles for the 12 artists and 12 writers.
Silveira, who studied studio art at Pensacola Christian College in Florida, said a lack of opportunity to gain experience is the biggest hurdle for people interested in working in the comic book field.
"In those short few weeks, I learned the most I've ever learned about anything art-related," he said.
The Milestone Initiative's goal to be inclusive has roots in the early days of Milestone Media.
Founded by Dwayne McDuffie, Denys Cowan, Michael Davis and Derek T. Dingle as an independently owned imprint of DC, Milestone bolstered the representation of people of color in the comic book industry.
Static, Milestone's breakout superhero character, is a Black teenager who gained powers after being exposed to a radioactive chemical. Milestone's Blood Syndicate gang of superhumans included gay and transgender characters.
Milestone stopped making comic books in 1997, but the brand was revived in 2018.
"The original Milestone was underappreciated at the time," said Stephenson, whose Downtown Comics will celebrate its 30th anniversary in 2023. "Now people are looking for those old issues."
Ally executive Woodruff said the Milestone Initiative was designed to support Black artists and writers while expanding to other demographics.
"It was made clear that we were looking for diverse artists and writers, and that we really meant diverse," Woodruff said. "We certainly know that the Milestone characters have a rich culture with Black artists and writers, but the intention was really about how to be more diverse overall."
The initiative was announced in October 2021, as part of a DC FanDome event in which announcements and sneak peeks were streamed online.
Hundreds of people applied for the 24 spots, and Silveira said he learned about the program through pure luck. He plays YouTube clips as background noise while he works and heard the FanDome announcement because it was a recommended video.
"While I was drawing, the Milestone Initiative program came up," Silveira said. "I remember feeling very emotional because I've been trying to make it as a comic artist for a while. Just hearing the opportunity and thinking, 'Wow, this, this could be my chance. I could try.'"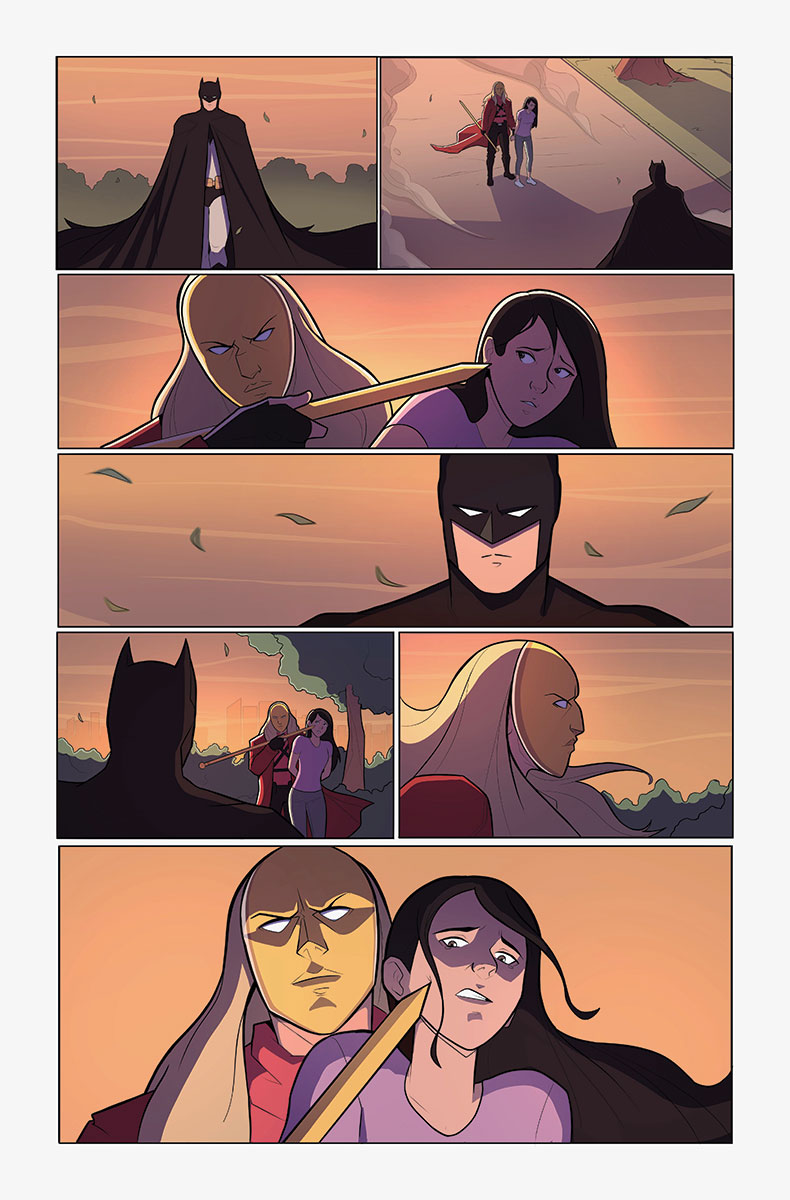 Industry built on ink
According to Fortune Business Insights, the global comic book market size was valued at $14.7 billion in 2021. The market is expected to grow from $15.4 billion in 2022 to $21.4 billion in 2029.
The two largest companies are Marvel Entertainment, home to Spider-Man, Iron Man and Captain America, and DC, which augments Batman with Superman and Wonder Woman.
Other players include Dark Horse Media, Image Comics, Archie Comics and IDW Media Holdings.
Of course, movies based on comic books have rocketed what previously was a corner of pop culture into a front-and-center position.
Since 1989, 17 Batman-related feature films have sold more than $7.9 billion in tickets worldwide, according to Box Office Mojo.
Stephenson, who manages the Downtown Comics store at 11 E. Market St., said the lucrative and prestigious jobs in comic books are for artists who specialize in cover art.
Artists who draw sequential panels often need to live on the West Coast or East Coast where the major comic book companies are located, he said. Then it's a challenge to find ground-level work.
"Drawing comic books is much harder than people think," Stephenson said. "And it's less financially rewarding than people think. You can make more money doing commercial advertising artwork than by doing pages. It's a labor of love."
Although Silveira has long had an interest in creating comic books, he didn't know where to start.
"You have dreams, and you think, 'Oh, maybe someday.' You go to college and after graduation, it hits you: It's not as easy as it looks," he said. "I worked as a cashier, but I still have the dream of being a comic book artist. On my breaks, I would get receipt paper and draw story panels."
Did he save the receipts?
"I actually do have a stack," Silveira said. "I still have that dream to publish my own comic book, and a lot of my important work is on those receipts. I carry them around."
Breaking in with Batman
Issue No. 22 of DC's "Batman: Urban Legends" was published Dec. 20. Silveira did the pencil, ink and color work on a 10-page story titled "Utility." Comedian and author Yedoye Travis wrote the text for "Utility," which spotlights Anarky as its villain.
Silveira said his artistic style is influenced by animated shows he watched as a youngster.
"Growing up, we watched a lot of 'Justice League.' We watched 'Teen Titans,' and I love that one because it had Robin," he said.
Silveira mentioned a connection to Milestone, which produced a Static-starring animated series titled "Static Shock" from 2000 to 2004.
"I remember the crossover of 'Static Shock,' where they had Batman and Robin appear," Silveira said. "That was mind-blowing as a kid."
In terms of future comic book work, Silveira said he's collaborating with Zipporah Smith, a Los Angeles-based writer from the Milestone Initiative program whose work will be showcased in issue No. 1 of DC's "Harley Quinn Romances" in January.
When asked why he made Indianapolis his home, Silveira said the city was as unplanned as the YouTube stream that alerted him to the Milestone Initiative.
After their college days in Florida, Silveira and his husband planned to relocate to Brandon's home state of Minnesota.
They paused their road trip, however, to visit friends who were enrolled in graduate music studies at Butler University.
"We thought, 'Hey, why not?' We stayed here," Silveira said. "We don't regret it because it's been awesome spending time with friends."•
Please enable JavaScript to view this content.