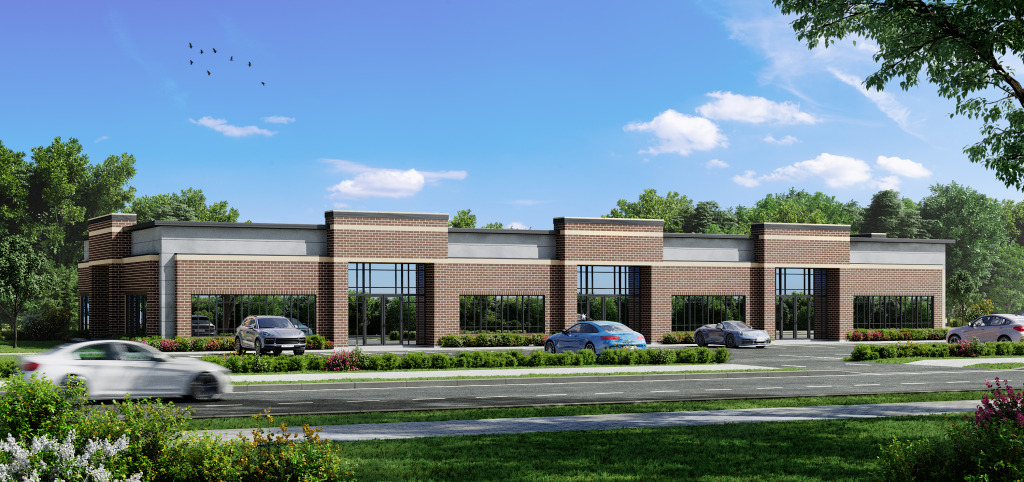 Indianapolis-based SC Bodner Co. is planning to build and move its headquarters into a $6 million office development along U.S. 31 in Carmel, according to a proposal filed with the city.
The multifamily real estate developer is seeking to develop three single-story office buildings totaling 27,000 square feet on a 3.76-acre site at 11585 N. Pennsylvania St., near the U.S. 31 corridor in the Pennwood Office Park.
The company is seeking site plan and design approval from the Carmel Plan Commission's commercial committee and a variance to allow for emergency vehicle access through the Northern Heights residential neighborhood. The committee will meet at 6 p.m. on Feb. 2.
Steve Bodner, the company's president and managing member of MBA Construction, said his 97-year-old family business has outgrown its current 3,500-square-foot headquarters at 9075 N. Meridian St. in Indianapolis.
"We're shoehorned in there, and people are working from home," Bodner said.
Now, he's looking to move the company into roughly 9,400 square feet in the new development. The other roughly 9,400-square-foot and 8,500-square-foot buildings will be leased to other tenants.
"It's a speculative development, so there's a whole gambit of potential users," Bodner said. "I don't want to limit it."
Bodner received approval from Carmel in 2018 to build a three-story building in Pennwood Office Park but dropped those plans.
"After further reflection, a single-story building seemed to more sensitive to the surrounding buildings and neighboring houses," he said in an email to IBJ. "The idea of a direct-access, single-story building appealed as the type of home office building best serving my business operation and seemed a reasonable product type that would appeal to other users."
Bodner said he's hoping to see small business owners fill the two other buildings, ones that aren't interested in massive multistory buildings.
"I'm an apartment builder," Bodner said. "I don't know anything about building office buildings, so we were trying to be sympathetic to the surroundings and the neighborhood."
Bodner hopes to start construction before March and move his company's 15 Indianapolis-based employees to the new site by October. Bodner said the additional room will allow his company to fill four or five new positions, and the shift to Carmel allows many of his existing employees to work closer to home.
The firm has previously developed apartment projects including Meridian Towers East and West and Eagle Creek Apartments in Indianapolis as well as the Mohawk Hills Apartments and golf course in Carmel. The company also has built shopping centers in 15 states.
Please enable JavaScript to view this content.