Indianapolis-based myCOI LLC, a fast-growing insurance technology company, has landed $5 million in debt financing from Seattle, Washington-based SaaS Capital.
Founded in 2009, myCOI uses both proprietary software and human expertise to help clients collect, review and track certificates of insurance. MyCOI's clients are companies that need to verify that their business partners—vendors, contractors, tenants, suppliers and the like—are insured, and that those policies include the proper coverage.
"We are in place to make sure that there's an insurance company that's going to protect those companies, and those people, when those bad days happen," said myCOI founder and CEO Kristen Nunery, who is one of IBJ's 2021 Forty Under 40 honorees.
MyCOI will use the funding from SaaS Capital to make product and personnel investments, Nunery said this week after announcing the capital infusion.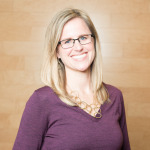 The company serves more than 450 customers around the country, in a range of industries including construction, commercial real estate, oil and gas, franchising and others. Nunery declined to disclose annual revenue figures.
MyCOI currently has about 85 employees, more than 30 of whom were hired just this year. Nunery said the company plans to hire about 30 more people over the next year for positions including product development, sales, and marketing.
Between 2011 and 2018 myCOI raised several rounds of equity capital, most recently raising $2.2 million from 13 investors in 2018, according to Securities and Exchange Commission filings.
The company's investors include Indianapolis-based Elevate Ventures Inc., Chicago-based Vitalize Venture Capital and numerous angel investors.
Nunery said myCOI decided to pursue debt financing this time around because it didn't want to dilute its current owners' stakes in the company by issuing more equity.
Pre-pandemic, the company secured an earlier round of debt financing from Columbus, Ohio-based Dreadnought Capital LLC.
"This is our second debt facility, and the first one worked out really well for us so we chose to do it again," Nunery said.
Please enable JavaScript to view this content.