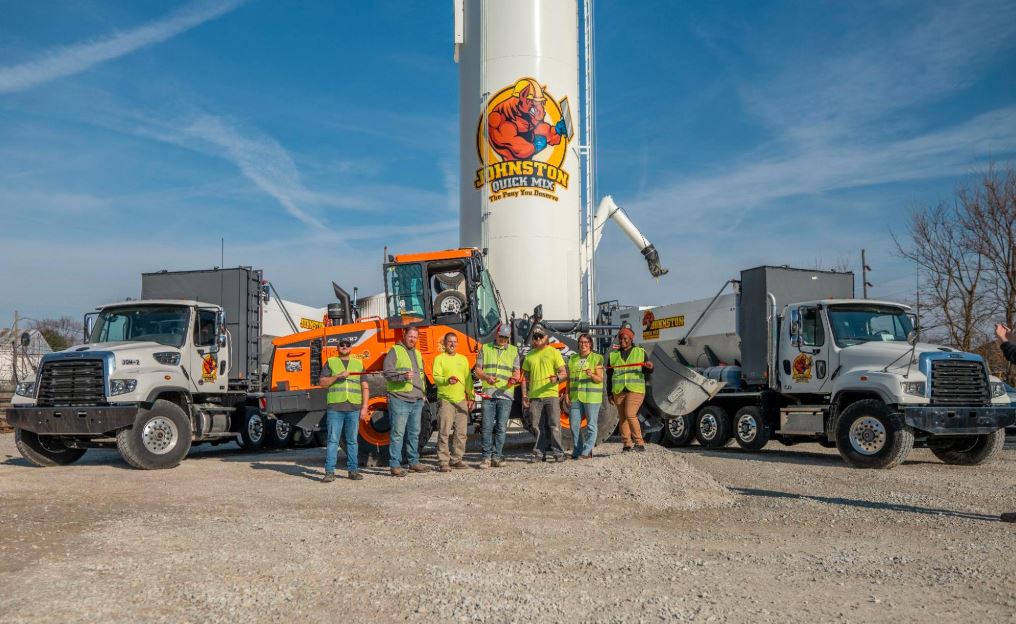 Johnston Quick Mix Inc., which recently relocated from Indianapolis to Lebanon, was born from the anticipated boom in demand for concrete following the passage of the federal infrastructure bill in 2021.
The company is a subsidiary of Indianapolis-based Mattingly Concrete Inc., which was founded in 1987 by Dan and Liz Mattingly. While Mattingly Concrete performs construction jobs, Johnston Quick Mix supplies the materials—primarily concrete mixes and additives.
"You combine that [demand] with the way the economy was roaring the last few years and it just created a giant pinch for construction supplies across the board," Mattingly Concrete President Will Mattingly told IBJ. "Johnston Quick Mix rose from the ashes of, I don't know if I would call it desperation, but it was definitely a necessity."
Johnston Quick Mix—which derives its name from Liz Mattingly's maiden name—had its grand opening at the beginning of the year at 516 Indianapolis Ave., a vacant industrial property where the company operates out of of a 5,000-square-foot building and produces materials needed to make concrete.
The relocation process began in October 2021 when Mattingly's family first sought approval to do business in Lebanon. The company spent most of 2022 preparing to begin full operations in Lebanon in 2023.
Mattingly's uncle, Pat Mattingly, serves as chief of operations at Johnston Quick Mix.
"[City officials] were pretty happy with us to see the plan to kind of clean it up and basically revamp the whole area," Will Mattingly said. "Lebanon has been welcoming to this type of business."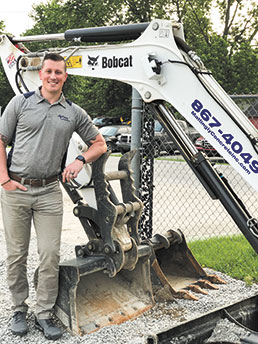 Johnston Quick Mix currently employs six people, and Mattingly said the goal over the next five to 10 years is to expand the company's workforce to about 20 to 30 employees with an average salary of $75,000, grow its trucking operation and double the square footage of its office space.
Mattingly said the location near Interstate 65 made Lebanon an ideal place to relocate Johnston Quick Mix. The city is close enough to Interstate 465 and a reasonable distance from the bulk of the company's customers in Marion and surrounding counties.
"The blue-collar community that they have is very fitting for the employment needs that we're going to have," Mattingly said.
Keeping operations at the Mattingly Concrete headquarters on the north side of Indianapolis at 10620 Bellefontaine St. was not ideal because the space does not suit itself well for industrial applications, such as having silos and stockpiles of raw materials, he added.
"With the reconstruction of [Interstate] 65 in that area, it just kind of became apparent to us that that's going to be the next big boom up in that direction," he said. "There's just so many variations of businesses moving up that way, so it was kind of an obvious choice for us."
Mattingly Concrete was an IBJ Fast 25 recipient in 2017 and 2019.
Please enable JavaScript to view this content.