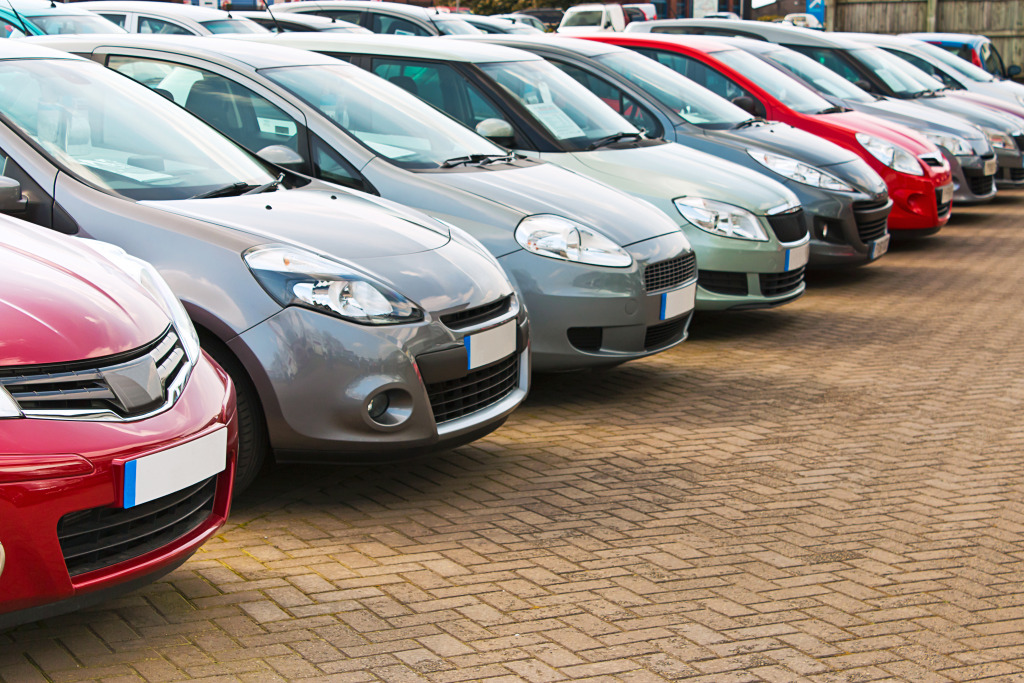 Indianapolis-based tech startup Overfuel Inc. sees big opportunity in helping auto dealers streamline their websites and glean more customer data from them.
Overfuel, which had its public launch this week, offers a software platform designed to make it easier for independent auto dealers to learn where their online customers are coming from—and what they do once they arrive.
"There is a lot of data and reporting we're going to be able to provide to dealers," said Overfuel cofounder Peyman Rashidfarokhi.
Rashidfarokhi has an auto sales background. He and his brother, Amir, own Fishers Imports—a luxury used-car dealership with locations in Fishers and Indianapolis.
Rashidfarokhi's three co-founders at Overfuel are Ryan Pfenninger, Alex Griffis and Paul Fearnow. The three previously worked together at Exit 31, an IT consulting firm that in 2016 merged with Indianapolis-based 250ok, an email management software firm. After 250ok was acquired by Boston-based Validity Inc. in early 2020, Pfenninger, Griffis and Fearnow all stayed on with Validity until this spring. In July they launched Overfuel.
Pfenninger serves as Overfuel's CEO. Fearnow is its chief operating officer and Griffis is its president. Rashidfarokhi is the chief revenue officer.
Overfuel aims to offer a more streamlined experience than the patchwork approach that dealers must now use to create their websites.
Typically, dealers must deal with multiple vendors for their websites—one who provides the basic website and others who enable various functions on the site.
"They're paying 10 different widget vendors," Griffis said. And all of those vendors are trying to catch the customer's attention, which can result in pop-ups and chat boxes that harm the customer's online experience.
The widgets also limit a dealer's ability to see what customers are doing online. For instance, a customer  on a dealer's website might click a button to fill out a credit application or make an online deposit for a car they want.
Those functions are offered by different vendors, and when customers click one of those buttons they're directed away from the dealer's website and onto a separate site. When customers leave a dealer's website, the dealer no longer has visibility into what they are doing.
"These puzzle pieces don't talk to each other," Rashidfarokhi said.
That can be a problem if, for example, a customer starts to fill out a credit application but then quits partway through. If the application process were visible to the dealer, the dealer could see where the customer abandoned the form and perhaps gain valuable insights.
"Maybe we have a form that asks too many questions," Rashidfarokhi said by way of example.
The other issue with the patchwork approach is that all those vendors add to the website's cost, Rashidfarokhi said. A dealer similar in size to Fishers Imports is likely paying about $5,500 per month to the various vendors it uses for its website, he said, and using Overfuel could take that monthly cost down to about $1,500.
Overfuel will offer dealers a single platform where dealers can offer online deposits, test-drive scheduling and other features without needing to use all the third-party vendors.
Fishers Imports will be Overfuel's first paying customer, doing a pilot test of the software before the company starts signing up additional customers after the first of the year.
Griffis said Overfuel is also launching with two other products. An analytics product will help dealers learn where their customer traffic is coming from, which can help them make better decisions about allocating their online advertising. And a customer hub will help dealers keep track of what customers are doing on their website, including their chat history and which vehicles they've shown interest in online.
Overfuel is going after small to medium-sized independent dealers—typically, used-car dealers—who lack the support network and resources of a large dealer group.
Rashidfarokhi said he's optimistic that Overfuel could sign 100 customers in its first year, and he's already talked to more than two dozen dealers that have indicated strong interest in signing up.
"Everyone's eager to jump on board immediately," Rashidfarokhi said. "There's no one in our space that is doing this."
Please enable JavaScript to view this content.