Indiana's tech sector is in a red-hot cycle of mergers and acquisitions, with momentum so strong that the number of deals during the first three quarters of 2021 has already eclipsed full-year 2020 and 2019 totals—and by a healthy margin.
According to figures collected by TechPoint, Indiana's not-for-profit tech growth accelerator, 44 tech-related M&A deals were announced or completed by Sept. 30—and 19 of those deals were in the third quarter alone.
In comparison, Indiana tech companies were involved in 33 such deals during the entirety of 2020.
"The market is crazy hot," said Tim Kopp, CEO of marketing tech firm Terminus Software Inc. "I've never seen anything like this. There's no signs that it's slowing down. This is definitely unprecedented."
Terminus was founded in Atlanta in 2014 and gained an Indianapolis presence when it acquired Sigstr in December 2019. Today, about a quarter of Terminus' 300-plus employees are based in the company's Indianapolis office.
Terminus has done three acquisitions over the past 18 months: In April 2020, it acquired the Atlanta-based chat platform Ramble, followed that November with the acquisition of San Diego-based Growflare. Then, late this summer, Terminus acquired the Boston-based marketing software company Zylotech.
One major reason for the boom: Investors have a lot of money and are looking for places to deploy it.
"Right now, there's just so much money on the sidelines," Kopp said. "That's the meta factor that's driving this."
In fact, that's driving merger and acquisition activity across all sectors, not just in tech and not just in Indiana.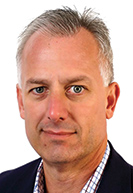 According to analytics firm Refinitiv, during the first nine months of this year, M&A activity involving U.S.-based target companies totaled $2 trillion, making it the strongest nine-month period on record for U.S. dealmaking.
Shawwn Storms, a certified public accountant and a partner at Indianapolis-based Agresta Storms and O'Leary PC, said his firm doesn't do much work in the tech sector—but it has been very busy advising clients on M&A deals since this summer.
Typically, Storms said, his firm might be involved in three or four deals at any given time. But that volume of work has tripled to more like 10 deals at a time. "We've seen a lot of activity over the past several months," he said.
Tax changes are key
The possibility of tax changes is also driving M&A activity as a whole.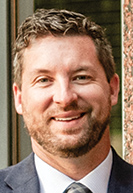 CPA Jarit Loughmiller, a director at Carmel-based accounting firm Blue and Co. and a principal at the firm's affiliated investment bank, One 2800 Capital Advisors, said many companies are pushing to get deals done this year in advance of potential changes to federal tax law.
"We don't know with certainty what those changes will look like," Loughmiller said, but it's widely anticipated that the tax rate on capital gains will increase.
If that happens, he said, people who have a financial gain from the sale of a business will pay more in taxes on that gain.
But there are also specific reasons for the tech-sector boom.
One obvious factor: The pandemic accelerated existing trends toward digitization and online activities, which has been good news for software companies.
"The large majority of us felt this tailwind from the pandemic," said Conner Burt, president of Lessonly by Seismic. Indianapolis-based Lessonly, which sells sales training and coaching software and services, was acquired in August for an undisclosed amount by San Diego-based Seismic.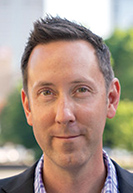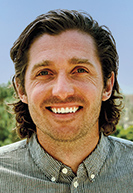 The growth in digital-product use has made software companies more attractive to investors, while at the same time, the pandemic has made sectors like travel and retail less appealing, Burt said.
As an investor, he said, "you're just naturally going to go where there's momentum—and tech has had momentum over the last two years."
Michael Burton, CEO of Indianapolis-based marketing software company Lev Digital, also sees the pandemic as a factor in the M&A boom.
Lev was acquired by new Jersey-based Cognizant early last year. Lev started looking around for potential investors or acquisition partners in the fall of 2019, Burton said, and saw a healthy M&A market at that time. After a brief pause in activity early in the pandemic, he said, it picked back up.
"I think there's no doubt the pandemic has accelerated what was already happening in 2019," he said. "It's a little crazy how much activity's happening."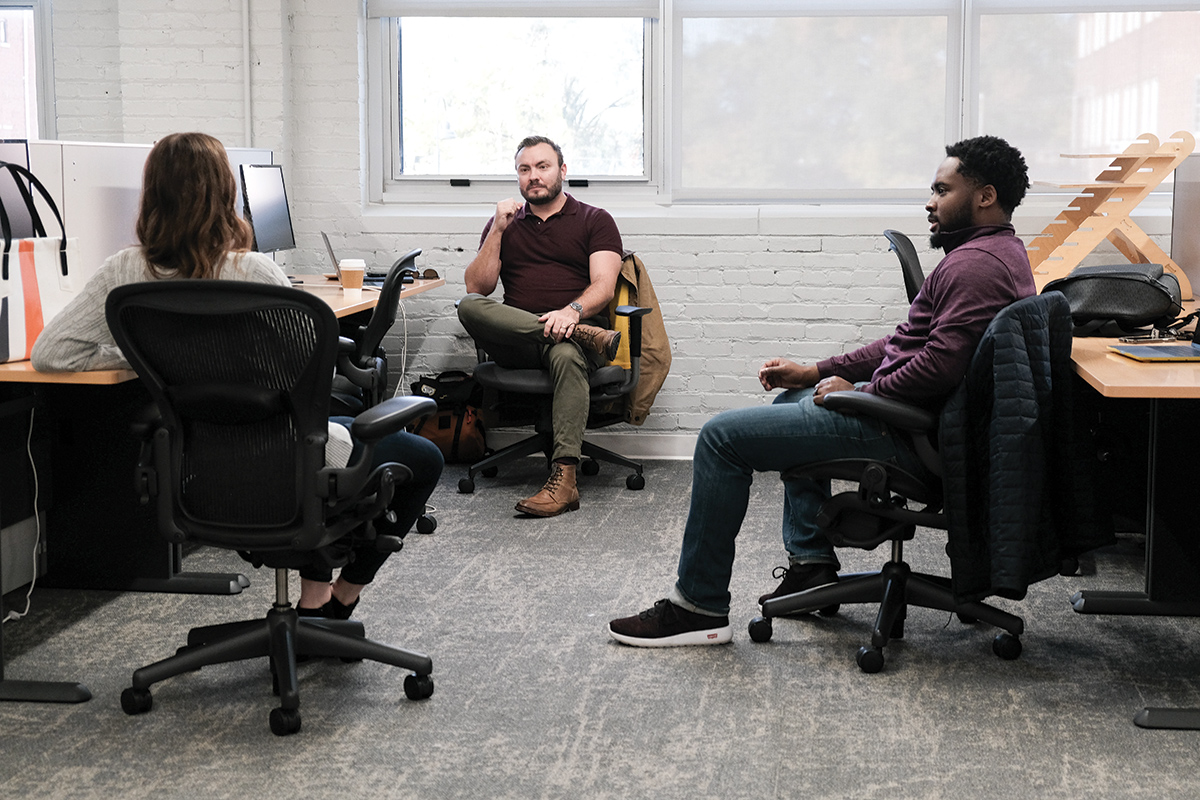 Higher price tags
The boom also means sale prices have gone way up.
As a rule of thumb, acquisition prices are based on some multiple of a company's annual revenue.
About 18 months ago, Kopp said, the typical valuation for a tech company would have been about 10 to 12 times revenue. Now, he said, that multiple is closer to 20. "It's incredible."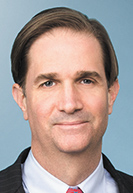 Indianapolis attorney Jim Birge, a partner at Faegre Drinker Biddle and Reath LLP, said non-tech-company valuations have also increased. A company that might have been previously valued at a multiple of seven or eight might now be in the range of 10 to 12.
Tech companies have traditionally been valued at higher multiples than non-tech companies, Birge said. But because valuations have gone up in all sectors, some investors—particularly private equity firms—are becoming more open to tech-sector investments that they might have previously shunned.
"Before, private equity was just staying away from tech entirely," he said. "I think private equity is more comfortable getting into tech than they were before, because the prices of everything else have gone up."
Pent-up demand is also helping drive the M&A boom.
The pandemic delayed some deals last year, Birge said, and now, "essentially two years' worth of deals are getting done in 2021."
Another pandemic-related factor: The remote-work trend sparked by COVID-19 means the coasts have lost some of their dominance as tech hubs, which means acquirers might be giving Indianapolis tech firms a closer look.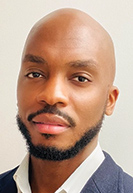 "In a remote-first world, geography becomes less of a criteria in establishing and looking for [acquisition] targets," said Washington, D.C.-based Lyndon Brown, chief strategy officer at Indianapolis-based cybersecurity firm Pondurance. "You're seeing more and more investors with a thesis of investing in underinvested areas."
New York-based Newlight Partners acquired a majority stake in Pondurance in September 2020. Pondurance acquired Austin, Texas-based Bering Security this past June and is actively looking for additional targets.
Maturity matters
Another reason Indianapolis might be getting more looks, Terminus' Kopp said, is that its tech market has matured over the last several years. A tiny company with one or two employees, he said, is probably not worth the effort of acquisition. But that same company might be a hot target once it gets bigger.
Indianapolis' tech sector now has many companies that are big enough to attract attention, Kopp said. "The overall health and vibrancy of the ecosystem has never been stronger."
Burt offered a similar analysis. He said when a company hits a certain size, say $10 million to $20 million a year in recurring revenue, it can attract a lot more investor attention.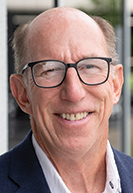 Local investor Gary Hentschel, who oversees strategy and M&A activity for Indianapolis-based investment firm The September Group LLC, sees the rise in artificial intelligence as another possible driver for some of the recent tech acquisitions.
In February 2020, The September Group acquired local tech firms Word Systems Inc. and iRecord LLC, which now operate as Word Systems. Indianapolis-based Word Systems went on to acquire Las Vegas-based Evertel Technologies Inc. in August.
Artificial intelligence can help users speed up their workflow or make it more efficient. Word Systems, for instance, has created an AI-driven tool that helps police departments redact faces, license plate numbers and other sensitive information from police videos. It can also search audio recordings for key words or phrases. Use of the technology, Hentschel said, means officers can spend more of their time on police work and less on administrative tasks.
"If you can help [customers] save time and money, that is what sells," he said.
And as the use of AI becomes more common, tech companies that work in the field might become more attractive acquisition targets, Hentschel said. "A lot of different types of companies and investors want to participate in that."
Booms don't last forever, of course, and observers say a variety of factors might cool the M&A market.
If new tax laws go into effect, sellers will no longer be trying to beat a deadline. And at some point, the market will work through the backlog of deals created by the pandemic. Higher interest, accelerating inflation or a faltering economy could also weaken the M&A boom.
But it's anyone's guess as to when that might happen.
"I don't know, and I'm not sure anyone knows," Lessonly's Burt said. "I've been surprised at how long it's stuck around—and if you forced me to bet, I'd say it's going to stick around for a while."•
Please enable JavaScript to view this content.