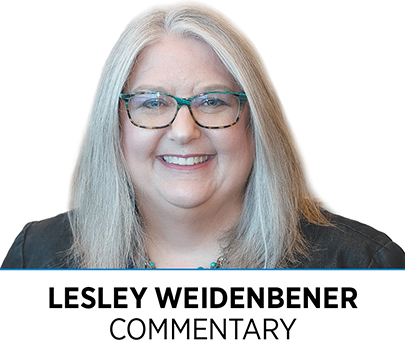 I remember the day in 2018 that leaders from Indy Chamber came to IBJ to present us with data from a Brookings Institution study that found inequity in Indianapolis was increasing—that the gap between the haves and have-nots in the city was widening in alarming fashion.
"The result is that people are living increasingly different lives—and experiencing increasingly different realities—in the same city," former IBJ reporter Hayleigh Colombo wrote shortly thereafter in our "One City, Worlds Apart" series chronicling the problem.
The chamber's message then was simple: Indianapolis can't thrive if a big portion of the population is being left behind.
Joe Parilla, a fellow at the Brookings Institution's metropolitan policy program, said in one of Colombo's stories that the disparities should matter to businesses because "exclusion is costly."
And so the chamber set out to make a business case—along with a moral one—for reducing inequality in the community. That has played out in a number of ways, perhaps most important—at least initially—in educating community and business leaders about the data that supports the premise that Indianapolis is bifurcating along racial and economic lines.
But the chamber also put its information into action by working with Mayor Joe Hogsett's administration to rethink the way the city awards incentives. In 2019, Develop Indy—an arm of Indy Chamber that provides economic development services for the city—announced that companies would qualify for incentives only for jobs that pay at least $18 an hour and only if the company provides additional benefits, such as health insurance, access to transit or child care.
It was a bold move for an organization whose membership is companies and whose board is made up of business leaders—the same people who are seeking those incentives. (It's worth noting here that Nate Feltman, publisher of IBJ and CEO of IBJ Media Co., is on the Indy Chamber board, although he doesn't even know I'm writing this column.) And the move was not without controversy, but the chamber remained focused.
In 2020, the first year the incentive program was in place, companies that qualified under the new guidelines created 4,125 jobs and retained 4,827, according to Indy Chamber. The city provided $14.2 million in incentives to those companies, which the chamber said took steps to "address systematic challenges facing Indianapolis residents."
In some cases, that meant providing transit vouchers or improving bus stops at the workplace. For some, it meant offering health insurance. In a few instances—although the chamber acknowledges probably not enough—it meant child care vouchers.
For its work on the program—and its efforts during the pandemic—the chamber last month was named the 2021 Chamber of the Year by the Association of Chamber of Commerce Executives, a group that represents some 1,600 organizations.
We're not big on writing about awards at IBJ, but what stood out to me about this one is that it honored what I consider fairly non-traditional chamber work. And it's work Indy Chamber is determined to continue. In fact, Indy Chamber CEO Michael Huber told me during an interview for the IBJ Podcast last week that the work it has done during the pandemic—particularly in guiding and supporting entrepreneurs and small businesses—has changed the group's outlook and strategy.
"There's no going back now," he said. "I think we've made this commitment, and it's going to be a part of who we are going forward."
You can hear more about the efforts and the award in the latest episode of the IBJ Podcast.•
__________
Weidenbener is editor of IBJ.
Please enable JavaScript to view this content.