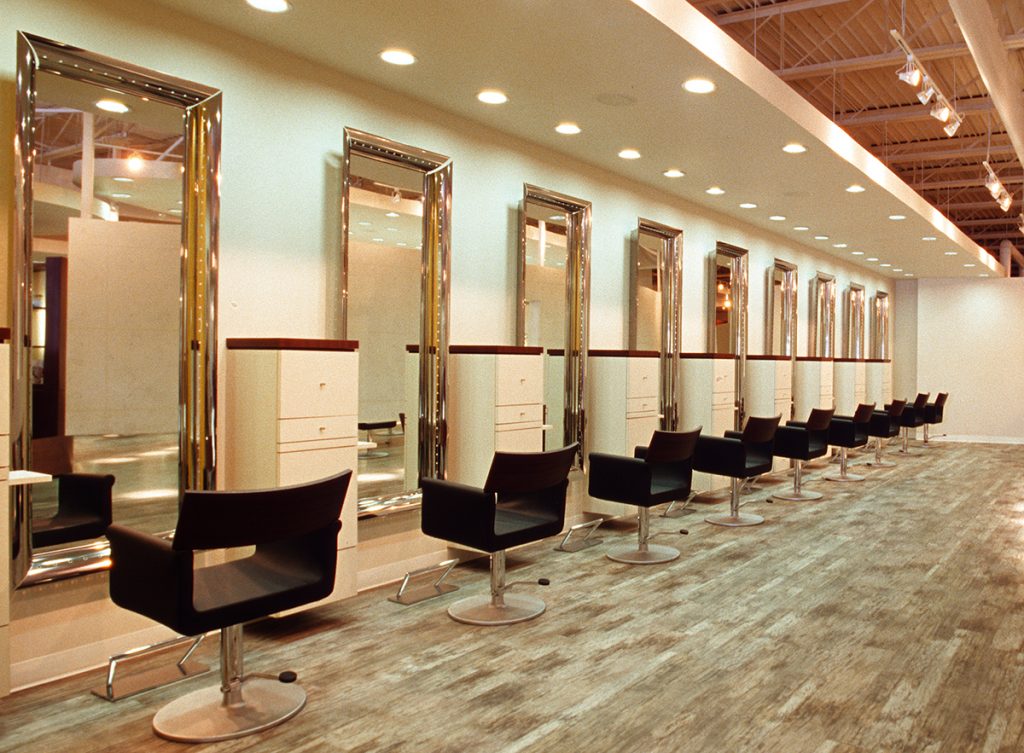 David Lowry has owned DL Lowry Hairspa Boutique in Indianapolis for 25 years, but he says that's about to come to an end if he doesn't get his shop open soon.
"We have to start generating some revenue or we won't have any door to open," Lowry told IBJ on Friday.
A petition started by Rita Stevens, owner of DeWeese Design Salon, asking Indianapolis Mayor Joe Hogsett to allow hair salons to reopen has received more than 6,000 signatures in six days.
Lowry's name was on the petition. Maintaining the closure order is unfair, he said.
"A dentist can open his office, stand over you and put his fingers in your mouth, yet hair salons can't open. And the fact that hair salons in other counties can open makes it that much worse," he said.
Lowry's salon is at particular risk during this extended closure due to the coronavirus pandemic. His shop at 1300 E. 86th St. is just over a mile from Hamilton County, where salons are now open.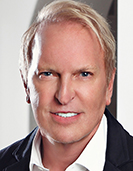 "Fifty percent of my clients are from Hamilton County, so of course I'm losing business to Hamilton County salons," Lowry said. "We've been closed almost 10 weeks, and people can't wait any longer to get their hair done. We're being financially destroyed."
As of now, an order from the Marion County Public Health Department—and supported by Hogsett—mandates that salons remain closed at least through June 1. But some salon owners are fearful the mandated closure will be extended and they'll lose business to salons in adjacent counties.
"I'm opening June 1. I don't care what the mayor says," Lowry said. "We have 44 employees at this salon, and they're all hurting financially. We've lost hundreds of thousands of dollars."
Taylor Schaffer, deputy chief of staff for Hogsett, said the nearly 9,000 cases of COVID-19 and more than 500 deaths in the city clearly indicate that Indianapolis faces challenges not affecting other parts of the state.
"From the beginning, Mayor Hogsett has fully supported the efforts of Dr. Virginia Caine and the Marion County Public Health Department to craft policies in Indianapolis that will protect our residents while allowing our economy to reopen as quickly as is safe," Schaffer said in a statement to IBJ. "We remain hopeful that at next week's public health briefing, Dr. Caine will be able to provide more clarity on what restrictions may be lifted beginning June 1."
Lowry said he has planned many safety precautions to prevent the spread of the coronavirus. His staff will work split shifts with half working in the morning and early afternoon and half working the late afternoon and evening shift.
Lowry will require all of his employees and customers to wear face masks. There will be no walk-ins, and customers will be required to stay in their cars until it's time for their appointments. He's also beefed up his salon's cleaning regimen.
Stevens is taking those same precautions at her salon at 8250 Rockville Road—just a mile from the Hendricks County line.
"We are so much cleaner and are taking many more precautions than a lot of places that have been open this whole time," Stevens told IBJ. "You can go into a grocery store or a department store and pick up a hundred things and put them back down. And people are all touching the same things. It's not that way in my salon."
"I'm definitely a rule follower," she added. "I'm on board with doing what needs to be done to be safe. But what the mayor is doing makes no sense."
Lowry and Stevens said they both got federal money from the Paycheck Protection Program, but it's either gone or almost gone.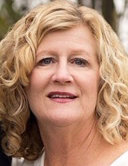 "I've been able to pay my bills for now, but my bank account is going to be zero," said Stevens, who has owned her salon for 15 years. "A lot of our clients are loyal, so they're trying to wait. But they can't wait forever, and with Hendricks County so close, they have lots of options. This is absolutely killing our business."
Stevens said being closed heading into the Memorial Day weekend is especially painful.
"Holiday weeks are big, big weeks for my salon," Stevens said. "So the mayor's decision to keep us closed is really hurting us financially."
Sarah Foster-Adesokan, owner of Hair to the Throne at 1157 Arlington Ave., is willing to give the Hogsett the benefit of the doubt.
"My salon business is hurting like everyone else's, but maybe the mayor can see something we don't," she said. "I'm taking this time as a way to prepare my shop even more. But I do understand the frustration of Indianapolis salon owners. This whole thing has been terribly disheartening."
Please enable JavaScript to view this content.