Indianapolis-based tech startup Zylo Inc.—which helps companies manage their software subscriptions—has secured its third big round of funding, including investments from key names in the world of cloud computing.
The company, founded in June 2016, announced Thursday that it has landed $22.5 million in "Series B" funding from a group of mostly institutional investors. Series B typically refers to a company's second significant round of venture capital financing, not including a seed round.
The latest round closed Sept. 16.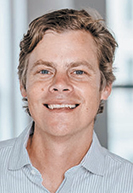 The company landed $3.3 million in seed funding in October 2016, and then $9.3 million in Series A funding in January 2018. In all, Zylo has raised more than $35 million in three years.
Zylo is a software-as-a-service company that helps enterprises manage other SaaS subscriptions. It was launched out of High Alpha Studio, the Indianapolis-based startup and venture firm.
The Series B round was led by Menlo Park, California-based Menlo Ventures, with repeat investments from Bessemer Venture Partners, High Alpha, Revolution's Rise of the Rest Seed Fund, Salesforce Ventures and the Slack Fund. The last two are the venture capital arms of leading cloud computing companies Salesforce.com Inc. and San Francisco-based Slack Technologies Inc.
Matt Murphy, a partner in Menlo Ventures—founded in 1976 as one of the earliest venture capital firms in Silicon Valley—will join Zylo's board of directors.
"SaaS is undergoing a Cambrian-like explosion in the number and types of applications, and the buying decision has never been more distributed within organizations. Along with that proliferation comes the need for SaaS management, a category that Zylo created and leads," Murphy said in a written statement.
"We're thrilled to be backing the Zylo team on its mission to bring a new level of software management for SaaS that includes cost efficiency, security and informed choice," he said.
Zylo co-founder and CEO Eric Christopher said there are several factors fueling the firm's successful capital fundraising.
"We have good customers and we're growing nicely," Christopher told IBJ. "We also have an awesome, high-caliber team, and the market size of companies that utilize SaaS—and that can benefit by using Zylo's [software]—is enormous."
Zylo had 23 employees at the time of its Series A funding round in early 2018 and is now up to 80, company officials said. Christopher, 40, said the company's employee count could double in the next year or so.
"We'll be in the hundreds soon," he said. "We're hiring people across our company right now, but especially in engineering, sales and marketing and customer service and support."
While Zylo doesn't disclose its revenue, Christopher said it has tripled over the last 12 months and is on schedule to triple again in the next 12 months. The company is not yet profitable, he added.
Zylo has 100 customers, mostly sizable companies including Nike; Slack; San Rafael, California-based software company Autodesk Inc.; San Francisco-based software company Zendesk Inc.; and Australian software company Atlassian Corp.
"We've really focused on building long-term relationships with enterprise companies—with 1,000 or more employees," Christopher said.
Going forward, Christopher said Zylo will begin marketing its wares to a wider range of companies.
Zylo was one of the first companies to offer software to manage its customers' software subscriptions. Now, Christopher said, Zylo has about 12 competitors. But he isn't overly worried about the increased competition.
"We think our software's comprehensiveness sets us apart," he explained.
Zylo has a patent-pending SaaS Discovery Engine which analyzes a company's finances "to find SaaS [expenditures] anywhere in a company," Christopher said. Zylo's software also integrates into Microsoft and Salesforce software, which further differentiates it from competitors, he added.
Though Christopher said Zylo executives have been approached by other entities interested in acquiring the fast-growing company, he said those offers are not currently being considered.
"For us, we're thinking longer-term. It seems a little short-sighted to think about an exit now. We did set out to build a large enterprise company," Christopher told IBJ. "When we started out, we thought we could be a big, iconic company."
For now, Zylo does not have a time table on raising more capital. Christopher said Zylo officials are focused on the best uses for this round of funding.
"Right now, I'm laser focused on building as much value as possible as quickly as possible," he said.
Please enable JavaScript to view this content.