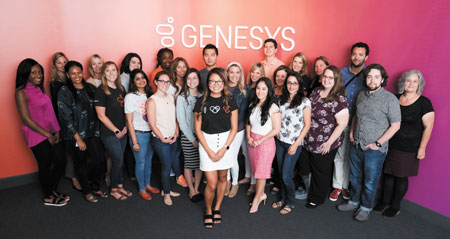 Angel Henry is used to being surrounded by mostly men as a woman working in Indianapolis' burgeoning technology sector.
Henry, who joined tech firm Genesys as senior director of professional services four months ago, has experienced the moment in a work meeting "when you speak up to make a recommendation and people literally don't hear you, but your male counterpart says the same thing and they hear him."
Henry, 42, added: "You sit there thinking, 'Is it me; is it something I've done?'"
So when Henry learned that Genesys launched a companywide gender-diversity-and-inclusion campaign early this year, it was a breath of fresh air, she said.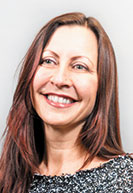 The California-based tech firm, which acquired Indianapolis-based software maker Interactive Intelligence for $1.4 billion in 2016, has made measurable, albeit small, progress since the launch.
It has seen a 1.4% increase in women employees among its worldwide workforce of nearly 5,500, including more than 800 employees in Indianapolis, its biggest worksite.
"We've moved the needle a full percentage point since we've launched," said Tracy Coté, the firm's chief people officer. "That's a big deal."
The company wouldn't translate that percentage increase into raw numbers but said its ratio of females to males was on par with the tech industry average.
Overall, women made up 26% of the computing workforce in 2018, according to the National Center for Women & Information Technology.
Women of color make up a tiny sliver of the industry, according to the center. Just 3% was African American women, 6% was Asian women and 2% was Hispanic women.
Genesys' efforts have ranged from the visible—a companywide diversity advertising campaign to alert staff and hiring managers about gender-disparity issues, and ensuring at least one woman is on every interview team—to the invisible, like making sure job descriptions are written with gender-neutral language.
When Coté got to Genesys in 2013, she noticed the word "he" written in some job descriptions. That could be an implicit sign that women aren't welcome or wouldn't be considered for a job.
"By doing that, not only do they limit their own potential to create a really fantastic, diverse team, because they're hiring the same kind of people over and over, they hurt the company from the diversity perspective," Coté said.
Genesys leaders have asked managers to think critically about how they write job descriptions, casting a wider recruiting net, and to make sure women candidates are presented among the options to hiring managers.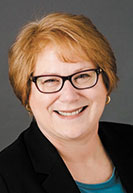 For example, Henry said she gained a phone interview for the job after her boss "specifically asked [the recruiting team] to go back and cast a wider net."
"I know there were several [male] candidates that applied to the position I have now who were completely capable," Henry said. "[My boss] wanted somebody with a different mindset, somebody who wants to approach how Genesys works differently. It was a pleasant surprise."
'We could be doing better'
Coté said Genesys' leadership encourages managers to choose the best employee for the team. With women included among the prospects, "they're choosing the best from the best pool."
She said the firm's overall effort is born out of the larger #MeToo and #TimesUp women's movements that have heightened awareness about workplace discrimination, harassment and pay inequity.
The firm, which operates in nearly 60 countries and has employees of myriad ethnic and racial backgrounds, has "always thought we were really diverse and patted ourselves on the back," Coté said.
However, she said, "We realized we could be doing better" when it came to hiring women.
"We're not at the bottom of the pack," Coté said. "We're right in the middle. I'd like to see us be better. I think there's a real opportunity as one of the biggest [tech] employers [in Indianapolis] to make a difference and lead the way."
Genesys' mindset is becoming more common across corporate America, said Carolyn Goerner, a clinical professor of management at the Indiana University Kelley School of Business.
"The old way was advice to women to find a way to fit in with the guys," said Goerner, who's also an HR consultant focused on diversity.
"Read the sports page. Everything we did was to try to make women acceptable, to make the guys comfortable. We can't just ask one gender to be like the other. We do better and make better decisions when all ways of thinking are presented."
Genesys' efforts are personal to the woman leading it.
Coté, who is based at the company's Daly City, California, headquarters, didn't intend to go into HR.
She became a grocery store checker while paying her way through college two decades ago, and expected after graduation to become a teacher, writer or journalist.
She eventually "fell into the management track" in the grocery industry and landed in human resources.
"I grew up in the grocery industry where women were at that time not valued or being promoted or getting the good jobs," Coté said.
"If someone hadn't taken a chance on me, who knows where I would be today? I'm passionate about giving people an opportunity [who] might not otherwise have had it."
'A bias that has to go'
Some of Genesys' strategies to bolster diversity stem from her own experiences. For example, Coté said, she has noticed a disturbing trend during annual discussions about emerging talent and who should be considered for promotions.
Inevitably, she said, someone would raise the issue of "executive presence" or ask her HR team to coach an employee on presence.
"What does that mean?" Coté asked. "What it means is, they look like me, they talk like me, they dress like me, they went to the same school.
"It disadvantages not only women, but people of color, or people from other cultures. It disadvantages young millennials and older workers. It's a bias that has to go."
Coté said she identifies with those who struggle to fit in. "I personally am not cut from the corporate mold. I've been lucky that it hasn't impacted my career growth. I see a lot of people being hurt by that."
Cathy An, manager of Genesys' global partner program and its Indianapolis operations, has brought gender to the forefront locally.
An, 26, founded the Genesys Women in Tech employee group last year, which company leaders said has been instrumental in heightening awareness of women's issues among the company's broader workforce.
An, who joined the company three years ago after graduating from Purdue University, said the idea started as a way for her to learn informally from women leaders about their experiences and career development.
But interest spread across the company, and a more concrete group formed.
Now, Genesys Women in Tech has more than 400 members, about 60% women and 40% men. About 20% of the members are based in Indianapolis.
An said the group recently secured funding from company leadership, which might pave the way for broadening Genesys Women in Tech into a formal mentorship program.
An said it's helpful that the goals of the grassroots group are in sync with those spelled out in Genesys' "Mission, Vision & Values" statement.
"Often, I think companies get lost in the dollars and revenues and constantly churning," An said. "We're about culture."
Pay transparency
One key move the company made was to bar managers from asking job candidates about their previous salary.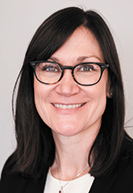 After California passed a law in 2017 prohibiting employers in that state from asking the question, Coté urged Genesys to voluntarily apply the law companywide.
"I was so excited about this law when it passed," Coté said. "Statistically speaking, men are more aggressive negotiators. They tend to ask for more money. Women tend not to do that. Culturally, they're inclined to take whatever you give them."
Goerner, the Kelley School of Business professor, agreed the question is problematic.
"To be basing salary on what someone historically made only works if historically they've been paid fairly," she said.
The national movement toward pay transparency and providing greater clarity on jobs' salary ranges are key to narrowing the pay gap between men and women, Goerner said.
Genesys officials say they're making steady progress on that front.
As part of a years-long effort to achieve gender parity, the HR department helps managers identify employees who might be underpaid and assists those managers in divvying out money to address the gap.
"Really, it's about where you are to the market, and are you paid effectively to the market?" Coté said.
"We're really asking our managers, instead of checking the box and giving everyone a 3% or 4% increase, to really think critically and make choices. It's hard. It's a journey."
An said she is working with Genesys' HR staff to attract more female applicants by advertising jobs in new and different places.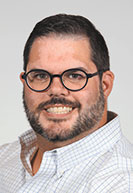 For instance, Genesys began posting jobs on Fairygodboss.com, which bills itself as a "women's career community" and rates companies based on such benefits as maternity leave and flexible work environments.
An said she's heard the excuse that the tech space sees so few female applicants because women "just aren't interested."
That's not true, she said.
"It's kind of intimidating for women to go into this space," An said.
"The way we recruit needs to be changed. How do we think about different audiences? Where do we have these postings? The typical places where jobs are posted aren't working."
The next frontier
Genesys employee Michelle Demarco, who has nearly 30 years of finance experience, said she didn't think much of the fact that she was the only woman in most of her classes as an undergrad economics major at Purdue University.
"I was naive," said Demarco, who grew up in rural Miami County. But when she took her first job at Rolls-Royce after college graduation, "that's when I started to realize there was nobody above me who's a female."
Since then, she's been passionate about hiring women. She joined Genesys' Indianapolis office two years ago as vice president and corporate treasurer, and her team of about 30 people is now two-thirds women.
She's now thinking of ways to keep them in the company, moving up the ladder.
"You often see that, when you have male senior leaders, they will groom up the more junior male employee who works for them," Demarco said.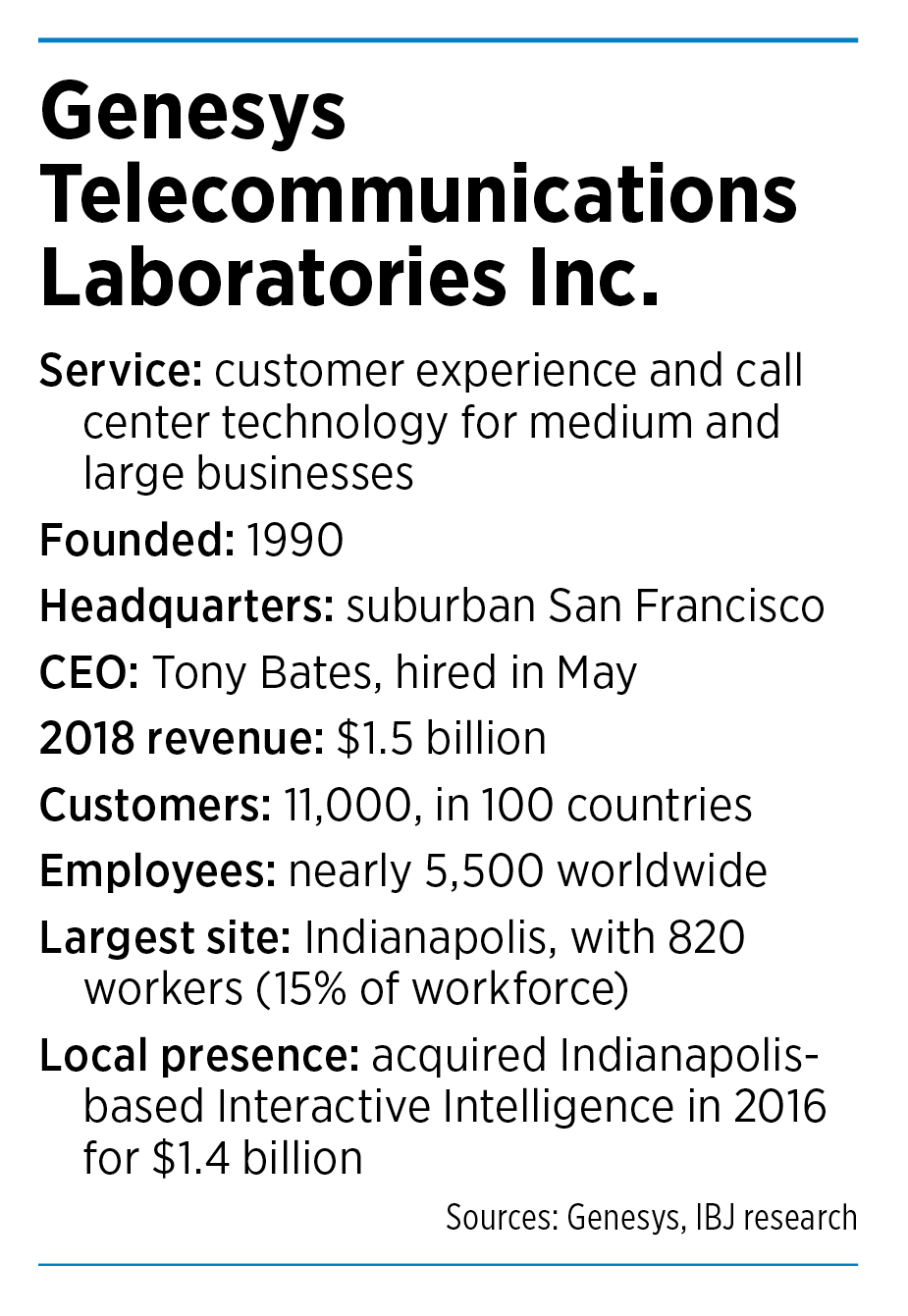 "In my team, I have some junior people and I bring them along to bank meetings that they wouldn't get to be a part of so they're gaining knowledge at the same pace as their male counterparts."
Genesys executives say they're determined to achieve long-term results from their gender-equity efforts.
That will require making meaningful steps toward gender inclusion, not just hiring.
"We're focused on bringing women into the organization," Coté said. "How do we make sure they stay?"
One tactic is to host "unconscious bias training" on various teams to help shift the culture from male-dominated to diverse, which involves more than just explaining that "jokes they have been telling for years are maybe not OK anymore," she said.
"We want to do it in a way that's not really hard on people," Coté said. "I don't want our male population to feel disenfranchised. You want them to be allies and be supportive of these initiatives and the individuals we're trying to raise up."
Some of the firm's male managers have embraced the effort. For example, Ryan Grable, head of global digital marketing, decided when he was hired about two years ago to have 50% men and 50% women, which he kept up even as his team grew from 10 to 26 people.
"I want a smart, motivated, excited person that's a good person," said Grable, 37. "The core value of a human matters most to me, and that's the culture we're building."
The effort has brought "diversity to the forefront of everything we do to become a leading factor in the way we think, the way we operate, and the way we hire," he said.
Coté said Genesys CEO Tony Bates, who assumed the top job in May, is setting an inclusive tone from the top. "He makes sure that everyone [in meetings] has a chance to speak and [he] reinforces what they said. He's leading by example."
That's in contrast to other male bosses she's had.
"Sometimes you get senior-level people," Coté said, "and they can mansplain a little bit."•
Please enable JavaScript to view this content.