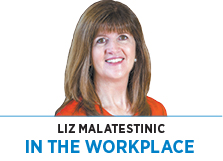 Help-wanted signs are everywhere—on buildings, vehicles and roadside billboards. You will find companies advertising for employees through social media, on TV and radio, on storefront windows, and even on receipts for purchase. It's a job-seeker's market right now.
Many employers who have struggled to fill positions that sat vacant through much of 2020 have blamed supplemental unemployment benefits for disincentivizing a return to work. Those benefits were $600 per week for most of 2020 and $300 per week since December.
While those supplemental benefits might have contributed to a reluctance to return to work for some, the unemployment rate in Indiana has declined dramatically since the height of the pandemic. The unemployment rate in Indiana was 3.9% for April. Compare this number to the pre-pandemic February 2020 rate of 3.2%, and it becomes clear that factors other than the supplemental benefit are at play in the current talent crunch.
The unemployment numbers in Indiana have decreased so much, in fact, that Indiana will no longer participate in the federal supplemental unemployment benefit program as of June 19, and regular unemployment compensation eligibility requirements were reinstated effective June 1. We are somewhat back to "normal," at least as far as unemployment numbers go.
So why are so many employers having a hard time filling positions? Restaurants and retailers, in particular, seem to be struggling, but no industry seems untouched. There are probably a number of contributing factors.
Employees who haven't been working, particularly those who worked in public-facing positions, might still be concerned about safety. While many Americans were delighted to hear the CDC's new relaxed stance on mask requirements, others remain leery. They worry about becoming ill or bringing illness back to their families. Those who are vaccinated might worry about interactions with co-workers or customers who remain unvaccinated. And for those who work in offices that are open-concept, the layout doesn't seem so attractive anymore.
Another issue is the lack of available child care. The U.S. Treasury Department estimates as many as 2 million women have not returned to work due to caretaking responsibilities. The issue of child care was already a concern before the pandemic, but the problem is magnified now. Many day care providers had to close or shut down in 2020, and those that have reopened are having a hard time recruiting workers themselves.
Part of the current staffing problem for restaurants in particular might have to do with the very nature of the jobs they offer. Restaurant jobs usually involve irregular hours, last-minute schedule changes, and few or no employee benefits. Furloughs and layoffs last year gave many people time to reassess the status quo, and it appears that many have simply decided to pursue different jobs and careers.
Perhaps most important, the decision as to where individuals choose to work often comes down to finances. As Kyle Anderson, an economist and my colleague in the Kelley School of Business, told me, "The minimum wage hasn't been increased in years—but inflation has existed. So the real [inflation-adjusted] minimum wage has been declining over the last decade. It shouldn't be surprising that there are fewer workers willing to work for that wage."
While many large employers like Amazon and Costco have responded by increasing their starting wages significantly to attract talent—over $17 per hour for Amazon and $16 for Costco—not all employers are willing or able to match those figures. For those who don't raise wages, recruiting will continue to be more challenging.
One step companies could take to address the problem might sound obvious, but it often doesn't occur to employers: Invest in recruiting. Many companies reduced staff last year, and many HR/recruiting professionals were among those impacted. If you are going to successfully compete for talent, you need experts to drive that process.
Tried-and-true methods like employee referrals and encouraging "boomerangs"—rehiring former workers—can be a great start. For many employers, though, staffing shortages should spur reflection on factors that might make their jobs less attractive: Do you offer reliable scheduling, which is a huge concern when it comes to child care? Do you offer benefits such as health care and tuition reimbursement to loyal part-time employees? Are you flexible about working from home when it is feasible? Do employees feel valued at your company, or do they feel expendable?
Start with the basics: Make it easy to apply and interview. Candidates who have to spend too much time on an application are far more likely to drop out of the process. And now that we've learned to effectively interview through Zoom, there is no reason to ask a candidate to take an entire day off work to interview with you.
It will take time before the job market returns to "normal," and some segments might be permanently changed. The challenge for employers is to understand that business as usual might not be on the horizon.•
__________
Liz Malatestinic is a senior lecturer in human resource management at the Indiana University Kelley School of Business at IUPUI.
Please enable JavaScript to view this content.