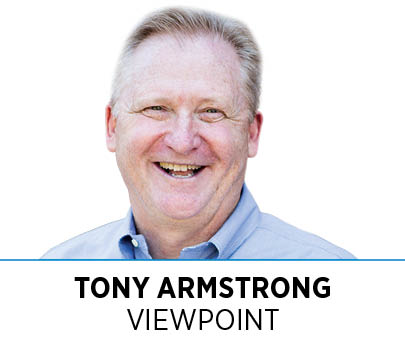 Recently, Indiana achieved a milestone that should serve as both a cause for celebration and a signpost for how our state should look to further accelerate its economic development.
For the first time ever, Indiana surpassed $1 billion in venture capital investment, according to the 2021 Indiana Venture Report from Elevate Ventures, a year-end assessment of venture investment activity in the Hoosier state. The total included investments that Indiana's leading VC firms have made in high-potential, early-stage businesses across our state, helping those businesses expand their operations, enhance their products and services, and create high-quality jobs.
In the Great Lakes region, Indiana trailed only Illinois in venture capital deal activity, reporting 159 investment deals totaling $1.4 billion. This total represented a 186% increase from the previous year and surpassed the combined investments made in our state in 2019 and 2020.
These figures mean that more high-potential, high-growth Hoosier companies are acquiring the capital, connections, knowledge, mentoring and other key resources they need to grow their businesses at a critical time in their development. They also demonstrate Indiana's continued resiliency to dramatic market forces—many of the state's early-stage ventures have maintained the growth of their operations during the pandemic and, as such, remain highly attractive targets for investors.
Furthermore, these figures indicate the strength of two of our state's key industrial sectors: high-tech business-to-business, which attracted nearly $1 billion in venture capital investments in 2021, and the life sciences, which added another $342 million to the state's investment totals last year.
All of this is testament to our state's dedicated efforts to support the growth trajectory of new and emerging business, create a robust culture of entrepreneurship and innovation, and spotlight the favorable conditions that await entrepreneurs who choose to advance their business innovations here in the Hoosier state.
Indiana's prime advantages include its leading research universities, including Indiana University, Notre Dame and Purdue University. Those schools' faculty and students are actively pursuing world-class research—in areas such as artificial intelligence, cancer, cyber and national security, neuroscience, environmental sustainability and the social sciences—that is improving lives, building the Indiana economy, and strengthening communities across our state.
Of important note, our universities are also increasingly engaging in the innovations and entrepreneurial efforts of their faculty, staff, students and alumni around the world. IU has an early-stage venture and angel investment arm, IU Ventures, that is helping members of the university's global community accelerate their ideas and innovations.
IU Ventures, one of Indiana's most active venture capital firms according to the Indiana Venture Report, is also working to expand IU's and the state's entrepreneurial culture through initiatives like the IU Founders & Funders Network, a community that brings together IU-affiliated entrepreneurs, innovators and investors and connects funders with smart investment prospects.
To be sure, the strength of the Hoosier economy will continue to depend, in large degree, on the success of established companies, such as Cook Group, Cummins Inc., Eli Lilly and Co., Indiana University Health and Naval Support Activity Crane. We also know not all new ventures will succeed; nationwide, about one in five businesses fail within the first year, according to the latest data from the U.S. Bureau of Labor Statistics.
But new ventures can generate new talent, new ideas, and new products and services, including those with the potential to dramatically change lives. Some of our state's newly seeded companies might also one day become household names as they continue to expand, enhance their innovations, and bring more bright minds to the Midwest.
If we stay on the right path, we can build something truly special here—an innovation economy powered, in part, by venture capital investment that transforms the way we work, creates quality jobs for highly skilled Hoosiers across our state and ensures a better future all who call Indiana home.•
__________
Armstrong is CEO of IU Ventures.
Please enable JavaScript to view this content.