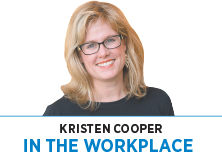 In the startup space, a "unicorn" is defined as a privately-held company with a valuation of at least $1 billion. Aileen Lee, founder and managing partner at Cowboy Ventures, introduced the term unicorn in a TechCrunch article that she wrote in 2013. A valuation is a best guess of the value of a company based on the experience and talent of the management team, capital structure (how much money has been raised), projection of future earnings and the company's assets.
While the number of unicorns is growing around the globe, they are still very few in number. CB Insights reported that there were 393 unicorns as of last month. To offer some perspective, there are 7.7 billion people living on earth who have created nearly 200 million companies of various sizes. A tiny fraction of the planet's businesses are considered unicorns.
Yet unicorns get most of the media's attention. Shark Tank glamorizes the possibility of a small startup becoming a unicorn. TechCrunch and PitchBook studiously track and report on multi-million-, sometimes even billion-dollar investments. However, the data shows that most startups are never valued at $1 billion in their lifetime.
Central Indiana is home to dozens of scalable startups that are generating revenue—some are even profitable. They started up their companies to solve a problem, make a positive social impact and make money. While the valuation of the company may never exceed $1 billion, their business model has the recipe to propel the company into generating millions—even tens or hundreds of millions—of dollars.
These startups have experienced management teams, achievable business plans, well thought out sales and marketing plans and very thorough multi-year projections. However, despite these achievements, investments in them aren't rolling in. Is unicorn lust distracting investors from funding local startups and impeding the growth of the local economy?
It very well could be. It is important for the business community to understand that while most startups will never be unicorns, that doesn't mean they are not worth investing in.
My friend Roger Deetz, vice president of technology at Springbuk, understands how founders raising money for their companies are challenged by the perception of unicorns. On Aug. 15 he tweeted, "Can we stop using 'unicorn' in tech? I get it, unicorns are rare and awesome, but also magical & can't be created by humans. Extraordinarily successful companies, employees, products, etc, are created over time with iteration, learning and practice, not magic."
He's right. There is truly nothing magical about building a successful company. It does, in fact, take an extraordinary amount of hard work, discipline and commitment from every person on the team. Venture capitalists get this, too. They are by far the best trained to attract and identify unicorns. They build portfolios hoping that at least one out of 20 companies will exit the market with a more than 25% return on investment. However, most startup investors in central Indiana are not venture capitalists.
Often, the first investment that a startup receives comes from friends and family, or angel investors. Instead of chasing unicorns, perhaps new investors in central Indiana can fund companies that care about making a social impact. Why not make money and do good?
There are quite a few startups making a social impact and gaining traction that are worth paying attention to and are investor-ready.
LaToya Johnson, CEO and founder of AwayZones, developed a digital platform that is the modern day version of the Green Book. Marie Maher, CEO and founder of Synapse Sitters, is connecting parents of children with special needs to qualified caregivers. Michelle Janson, CEO and founder of Luxe Ventures LLC, created a dental dam for women that prevents the spread of sexually transmitted diseases.
Stephanie Corliss is the co-founder and chief operating officer of SnapShyft, a platform instantly connecting food and beverage and hospitality operations with qualified workers when they are short-staffed and need competent help. Selfless.lyis a platform that allows companies to manage and report on a company's social responsibility.
Don't underestimate any one of these founders just because they are building companies around underserved markets. Each one of their markets is large and includes plenty of prospective customers with buying power.
If we want Indiana's economy to boom over the next decade, the next wave of startup investors needs to invest early in the founders who are tapping into markets that have been ignored and gone unnoticed. Socially responsible investors don't chase unicorns— they invest in courageous leaders and transformational innovation that generate both a financial and social return.•
__________
Cooper is CEO and founder of The Startup Ladies.
Please enable JavaScript to view this content.