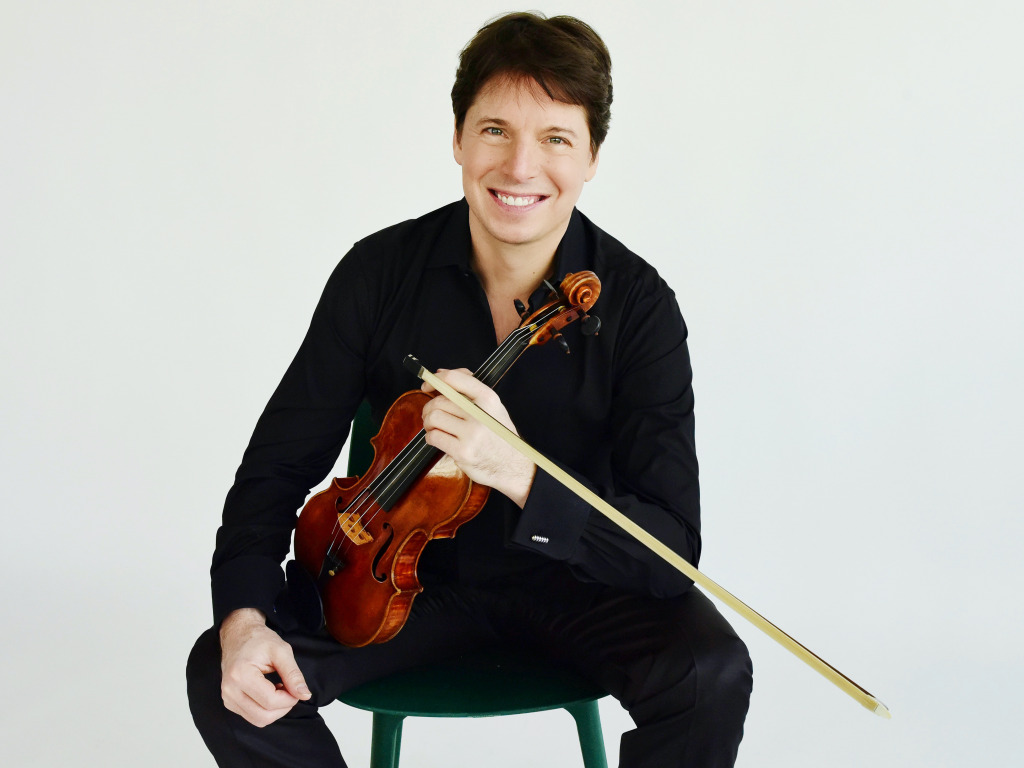 Joshua Bell and Chris Botti, two esteemed instrumentalists who studied at Indiana University, will perform as part of the 2022-23 season at Carmel's Center for the Performing Arts.
The arts center, known for its Palladium venue, unveiled 51 shows during a Monday night presentation for top supporters of the not-for-profit organization. Trombone Shorty and Diana Krall will headline at the Palladium on Sept. 23 and Oct. 11, respectively, and Center for the Performing Arts President and CEO Jeffrey McDermott said as many as 20 more concerts might be added to the lineup.
Violinist Bell will share a bill with pianist Peter Dugan on Sept. 29. Trumpet player Botti will perform on Nov. 5.
The season's "Passport" series features a pair of 2022 Grammy Award winners. Angelique Kidjo collected a trophy in the category of best global music album for her "Mother Nature" release, and Eliane Elias won in the category of best Latin jazz album for her "Mirror Mirror" project featuring collaborations with Chick Corea and Chucho Valdes. Kidjo will perform Oct. 23 in Carmel, and Elias is set to visit on Nov. 20.
Long-running hitmakers on the lineup include Johnny Mathis (Oct. 15), Herb Alpert (Sept. 22, with vocalist Lani Hall), Marie Osmond (Dec. 10) and Michael Bolton (Dec. 13).
Subscription packages are now available for purchase at thecenterpresents.org. Tickets for individual performances will go on sale later this year.
Concerts announced Monday:
Songbook series
July 23: "Songbook Academy in Concert"
Oct. 15: Johnny Mathis
Nov. 4: "Ella: The Music of Ella Fitzgerald in Concert"
April 21: "The Four Phantoms in Concert"
April 29: "Get Happy: Michael Feinstein Celebrates the Judy Garland Centennial"
Classical series
Sept. 29: Joshua Bell and Peter Dugan
Oct. 6: Europa Galante with Fabio Biondi
Nov. 13: "Schubert Trios" performed by Wu Han, Benjamin Beilman and David Finckel
Feb. 24: Lviv National Philharmonic Orchestra of Ukraine
April 15: Abilene
Jazz series
Sept. 22: Herb Alpert & Lani Hall
Oct. 20: Paula Cole, Madeleine Peyroux
Nov. 5: Chris Botti
Feb. 18: Boney James
March 3: Sammy Miller and the Congregation
March 26: Jonathan Butler
Pop/rock series
Sept. 9: Jimmie Vaughan
Sept. 30: Tower of Power
Oct. 13: Scott Bradlee's Postmodern Jukebox
Nov. 2: Jon McLaughlin
Nov. 18: "Take Me to the River: NOLA Live" featuring Dumpstaphunk
Jan. 27: The Mavericks
April 13: Marc Cohn, Shawn Colvin
May 5: Evil Woman – The American ELO – May 5
Family series
Oct. 9: Voca People
Oct. 16: The Queen's Cartoonists
Nov. 5: Charles Peachock
Jan. 28: "Ugly Duckling"
March 18: Peking Acrobats
Passport series
Oct. 23: Angelique Kidjo
Nov. 11: Gilberto Santa Rosa
Nov. 20: Eliane Elias
Feb. 10: "Wings: A Celtic Dance Celebration"
April 30: George Hinchliffe's Ukulele Orchestra of Great Britain
Encore series
Sept. 23: Trombone Shorty & Orleans Avenue
Oct. 11: Diana Krall
National Geographic Live series
Nov. 15: Brian Skerry presents "Secrets of the Whales"
Feb. 21: Lindsay Zanno presents "T. Rex Rises"
April 25: Filipe DeAndrade presents "Untamed"
Holiday series
Dec. 2: "All Is Calm: The Christmas Truce of 1914"
Dec. 3: Canadian Brass
Dec. 8: Luminare
Dec. 9: Dave Koz and Friends
Dec. 10: Marie Osmond
Dec. 13: Michael Bolton
Dec. 15: Celtic Woman
Comedy series
Sept. 24: Lewis Black
Oct. 14: My Name Is NOT Mom
April 7: Kevin Nealon
Special events
Sept. 16: "Center Celebration 2022"
Nov. 10: U.S. Army Field Band and Soldiers' Chorus
Please enable JavaScript to view this content.