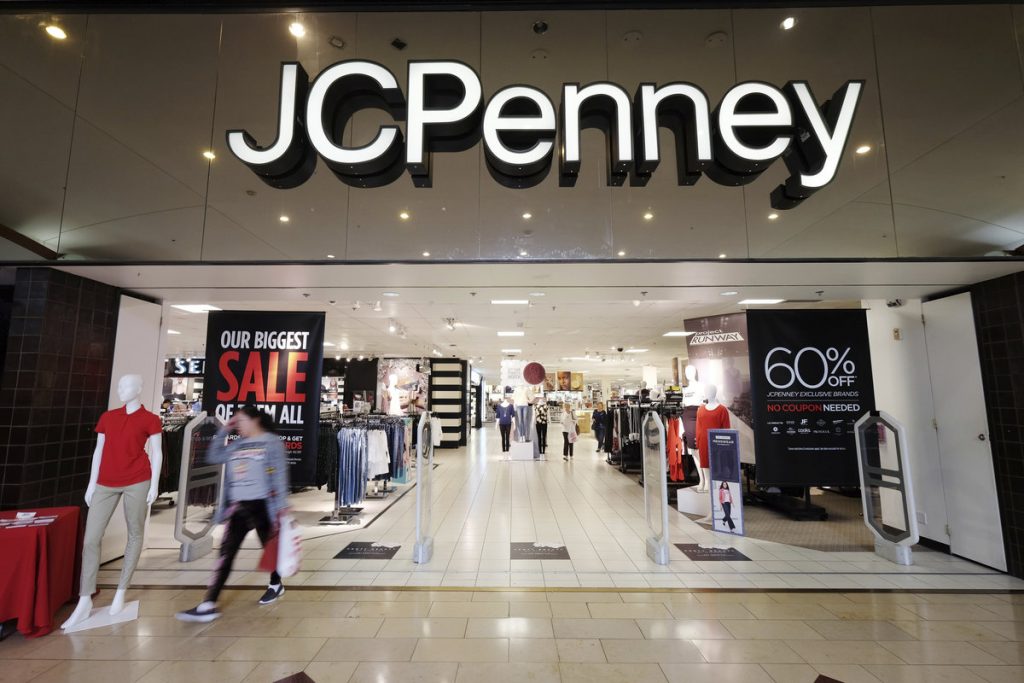 J.C. Penney plans to close 154 of its 850 stores, including its Indianapolis location at 8752 Michigan Road on the city's northwest side, in what it describes as a "first phase" of a renewal plan that includes reducing its overall retail footprint.
In all, the department store chain—which filed for bankruptcy protection last month—is closing nine locations in Indiana. A store at Muncie Mall is among those that will close.
For now, J.C. Penney will still have 13 stores in Indiana, including locations in Castleton Square Mall in Indianapolis, Hamilton Town Center in Noblesville, Shops at Perry Crossing in Plainfield and Greenwood Park Mall. But the company said additional phases of store closings are likely.
J.C. Penney said Thursday that it had conducted a "comprehensive evaluation of its retail footprint and a careful analysis of store performance" before choosing the stores it planned to close in its first phase.
The U.S. Bankruptcy Court for the Southern District of Texas is expected to approve an order June 11 allowing J.C. Penney to close the stores. At that time, sales will begin at 154 locations.
First-phase store closings are expected to take 10-16 weeks to complete.
"While closing stores is always an extremely difficult decision, our store optimization strategy is vital to ensuring we emerge from both Chapter 11 and the COVID-19 pandemic as a stronger retailer with greater financial flexibility to allow us to continue serving our loyal customers for decades to come," said Jill Soltau, the company's CEO, in a statement.
She said employees "will be treated with the utmost consideration and respect."
J.C. Penney had closed all its stores at the height of the pandemic. As of Monday, it had reopened nearly 500 stores, with more opening soon.
The company's bankruptcy filing came the same day Commerce Department data showed the industry's devastating decline. Retail sales fell 16.4% in April, by far the steepest drop on record, with sales at clothing stores—down 89% from a year ago—taking the biggest hit.
The 118-year-old retailer was struggling long before the public health crisis forced it to temporarily shutter all of its stores and furlough the majority of its 90,000 employees. It has nearly $4 billion in debt and hasn't turned a profit since 2010. Sales have fallen for four straight years as it struggled to win back the longtime loyalists who have gravitated to big boxes like Target and Costco to outfit their families.
Please enable JavaScript to view this content.