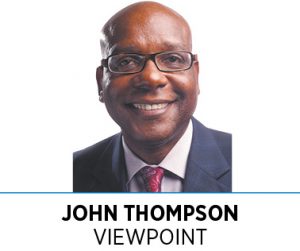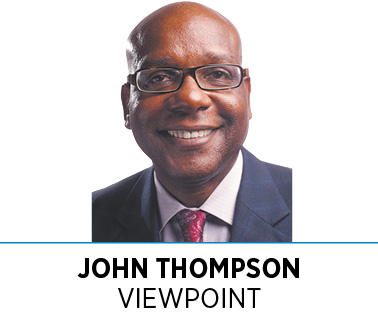 Accelerated growth in sports for Indiana depends on our ability to excel in technology. We have the pieces in place, but we need to further develop and execute a clear-cut strategy to create the entrepreneurial ecosystem to encourage development of technology—by existing companies, by attracting talent and firms, with new business formation and through angel investors and venture funds.
There are strategic elements in place today, including a 5G lab in downtown Indianapolis and the Indy Autonomous Challenge scheduled at Indianapolis Motor Speedway this year. The 5G lab helped to enable AT&T to place 5G in Lucas Oil Stadium for NCAA's March Madness using millimeter wave spectrum, which is ideal for high-traffic areas.
The autonomous challenge is a competition created by the Energy Systems Network (an initiative of the Central Indiana Corporate Partnership) working with the Indianapolis Motor Speedway and the Indiana Economic Development Corp. Thirty teams—including two from Indiana—have acquired Indy cars to compete at upwards of 200 miles per hour on Oct. 21 at IMS for $1.5 million in prizes.
Understand that this race is autonomous, meaning the cars are driven by an onboard computer using artificial intelligence software with no human intervention. There are many global companies that are providing funding and technology to enable these speeds autonomously, which is placing Indiana at the center of this mobility technology.
The IEDC recently authorized $2 million (in addition to initial funding it provided the project) to fund an ecosystem around the autonomous challenge. That could include an automation studio and the acquisition of cars as well as efforts aimed at talent attraction and international business development.
Working with the IEDC and Purdue University, the Central Indiana Corporate Partnership will establish an Indy Autonomous Challenge Fellowship program that will connect talent from the more than 30 universities that signed up for the challenge to jobs and academic research opportunities in Indiana.
ESN, TechPoint, and Ascend will collaborate to set up a world-class talent attraction and fellowship program. ESN will provide programmatic guidance and linkages to autonomous challenge teams, recruit company sponsors for the fellows, and define their technical areas of focus to ensure alignment with Indiana's strengths in AI and automation.
Since 2019, the Techstars Sports Accelerator for early-stage businesses has demonstrated that the unique set of sports and technology assets in the Indiana ecosystem can attract top performing international venture startups to the state. Just last week, the IEDC approved $2.3 million to fund this innovation and entrepreneurship strategy. Investments that capitalize on this success, along with Indiana's vast historic strength in sports, can position Indiana to emerge as the leading destination in the U.S. to form, scale or acquire sports tech startups.
A financially sustainable, industry-relevant branded initiative called SportsHQ will support these efforts, with three key near-term activity areas: establishing SportsHQ as the innovation hospitality center, cultivating a vibrant sports-tech entrepreneurship and investment ecosystem, and positioning Indiana as thought leader in sports tech.
Coinciding with already existing platforms, such as TechStars, Indiana can draw companies to the state for temporary mentorship, then display the value and resources available here to innovate, develop and market their products within the immediate area. Thus, it is of vital importance for Indiana to establish itself as the geocentric and thought-leader hub of emergent sports tech to leverage the projected growth of the industry ($31 billion by 2024, according to Markets and Markets) for further economic development and prosperity of the state. We must establish partnerships with stakeholders and strategic members of the Indiana sports and tech ecosystem (e.g., Elevate Ventures, Next Level Fund, professional and collegiate sports teams, tech leaders) to create original published content and speaking opportunities that amplify the Indiana sports tech ecosystem.
As Indiana works on all of these efforts, racial and gender equity must be ingrained in our DNA to win in the area of talent attraction. If we are considered a backwater state on issues related to environmental, social and corporate governance, we'll lose in the long run.
Public private partnerships combined with civic engagement and volunteerism has been the secret sauce in advancing Indiana—and this effort is no different. The Indiana General Assembly, along with the city of Indianapolis and cities and regions around our state, must work together to foster this entrepreneurial ecosystem to win. That will require strong support and partnerships involving the Indiana Sports Corp., Lilly Endowment, Indianapolis Motor Speedway, NCAA, Central Indiana Corporate Partnership, IEDC, Energy Systems Network, TechPoint, Connexus, Ascend, 16 Tech, EmC2, NineTwelve, Indiana Black Expo, Indianapolis Urban League and all of our universities.
It will be worth the effort. The rewards are significant for our state in terms of higher incomes and more rewarding quality of life.
Thompson is chairman and CEO of Thompson Distribution Co. as well as a member of the Indiana Economic Development Corp. board of directors. He also serves on the boards of the Central Indiana Corporate Partnership and Indy Chamber.

Please enable JavaScript to view this content.