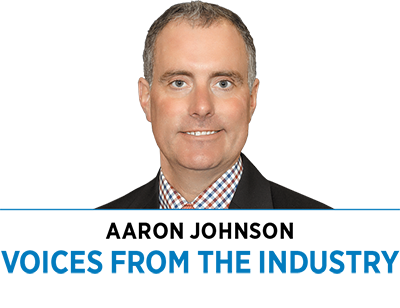 Indiana harbors a secret related to the future of heavy-duty trucking and municipal fleets: It leads the country in the development of the alternative-fuel-vehicle industry. While electric vehicles tend to consume the vast amount of press coverage, natural gas and renewable natural gas, or RNG, provide by far the most effective environmental, financial and operational solution to meet the transportation needs of carriers and municipal fleets.
RNG-powered buses and trucks cost up to 50% less than fully electric options, making them a much cheaper option, even when accounting for fuel costs. Unlike electric, these vehicles are available today and are operating in some of the United States' largest cities. When compared to electric, RNG buses and trucks more than double the reduction of greenhouse gas emissions. In some cases, RNG trucks and buses are actually carbon-negative. Electric buses still use electricity from a grid largely dependent on fossil fuels, especially so in Indiana.
RNG is made from landfill, wastewater or agricultural methane and upgraded to pipeline-quality standards. It can be used in compressed natural gas engines or liquefied natural gas engines. Bus fleets in Dallas, San Antonio, Los Angeles and Santa Monica, California, already have made the transition to RNG.
Indianapolis-based Kinetrex Energy is among the nation's leading providers of natural gas and RNG for transportation, while Fair Oaks Farms is a leading producer of agricultural RNG. Cummins-Westport—a joint venture between Columbus-based Cummins Inc. and Canada-based Westport Innovations Inc.—produces the vast majority of natural gas engines powering commercial fleets. The alternative-fuel value chain comes full circle in northern Indiana, home to some of America's leading cryogenic trailer manufacturers, which are used to transport liquified gases.
As IBJ has reported, cities and transit authorities have accused electric bus manufacturers of exaggerating the range of their buses while underestimating maintenance costs. Both Albuquerque, New Mexico, and Los Angeles experienced significant setbacks in their deployment of battery-powered electric buses this year. By comparison, natural gas buses and trucks have a range and maintenance costs similar to that of diesel.
Municipal bus fleets and carriers should avoid the higher costs and greenhouse gas emissions from electric vehicles and invest in buses and trucks fueled by clean, renewable natural gas. Doing so will improve air quality and save tens of millions of dollars.•
__________
Johnson is CEO of Kinetrex Energy.
Please enable JavaScript to view this content.