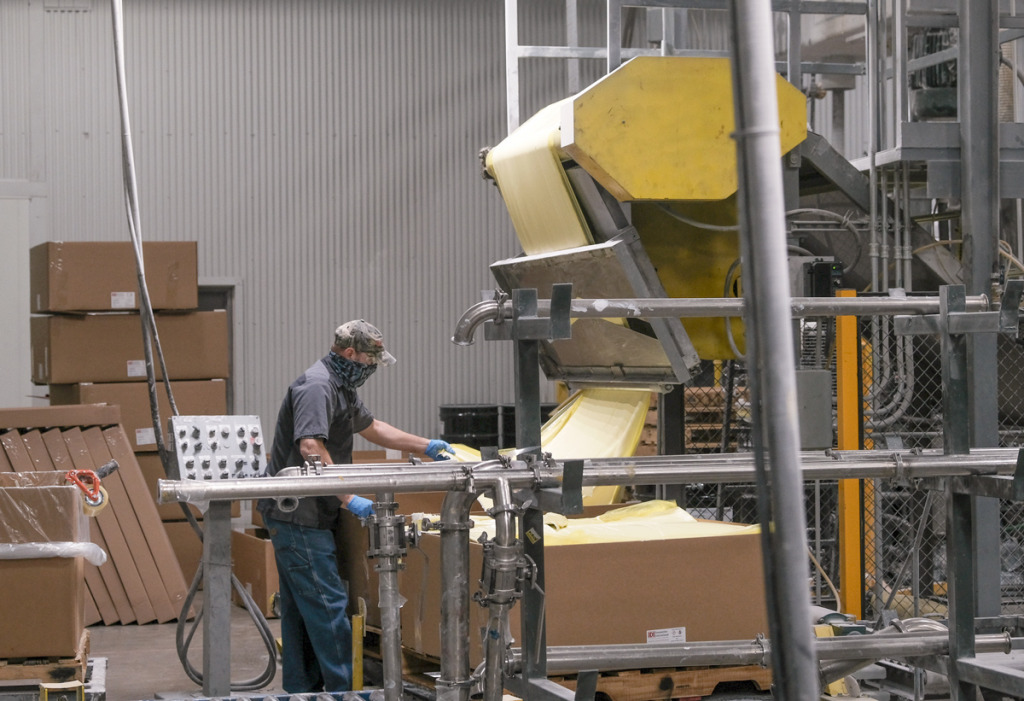 Central Indiana companies that are involved in electric vehicle production say President Joe Biden's environmental agenda could provide them with a big boost.
During his presidential campaign, Biden detailed a multipronged plan to address climate change by, among other things, tightening fuel economy standards and moving the United States to 100% clean-energy sources by 2050.
The plan also includes some goals specific to electric vehicles, including working to add more than 500,000 public electric-vehicle charging stations over the next decade and restoring tax credits to encourage the purchase of electric vehicles.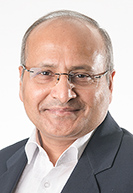 Electric vehicles aren't new, of course, but they still represent just a tiny fraction of all vehicles. According to the federal Bureau of Transportation Statistics, plug-in hybrids and all-electric vehicles represented a combined 2.1% of light-vehicle sales in 2019, the most recent year for which data is available.
The Biden administration's plans, companies say, could juice the U.S. electric vehicle market—and create significant business opportunities along the way.
Switzerland-based Leclanché SA, for instance, has close to 350 employees worldwide, including 35 at its North American headquarters in Anderson. If Biden follows through with the actions he has outlined, Leclanché expects to grow its Anderson workforce to about 150 employees in two to three years, said CEO Anil Srivastava.
"Plans have been put in place. We are waiting for the moment," Srivastava said.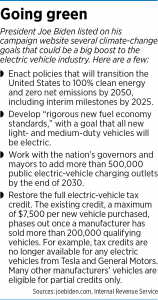 The company has two main lines of business. Its energy management software business is based in Anderson. The company also makes batteries for commercial vehicles such as buses, trucks, trains and cargo ships.
Right now, Srivastava said, 99% of Leclanché's battery business is in Europe. If and when the United States adopts policies to boost the commercial electric-vehicle market, Leclanché plans to begin manufacturing its batteries in Anderson as well. The company also would like to license its battery technology to other manufacturers for use in electric passenger vehicles—a market that's too large for Leclanché to handle itself.
Biden's plans to boost the nation's public charging infrastructure are especially important, companies say.
Typically, Srivastava said, public charging stations include outlets for both passenger vehicles and larger commercial vehicles—similar to a truck stop that has fuel pumps for both cars and semis. So, adding charging stations would benefit the commercial vehicle market Leclanché serves.
According to the U.S. Department of Energy, there are currently only 28,935 public charging stations containing a total of 96,668 charging outlets nationwide. That includes Indiana, which has 237 stations with a total of 702 outlets. It does not include the nation's private charging stations, such as the ones at vehicle users' homes.
So even if Biden's policies added a fraction of the 500,000 stations in his goal, it would represent a major expansion of existing infrastructure.
"That's an important point, because the more public charging stations there are, the more people are going to adopt electric vehicles," said Eric Haiss, global director of automotive business development at Noblesville-based IDI Composites International. "That's going to be a real big boost."
'It's just getting started'
IDI manufactures composite materials that can be used to make a variety of products, from prosthetics and firefighters' helmets to solar panels and motor vehicle parts.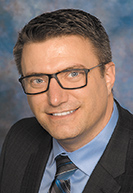 The company has 500 employees worldwide, with manufacturing facilities in Noblesville, Puerto Rico, Mexico, the United Kingdom, France and China. Haiss works from a one-person office in Detroit.
Currently, the automotive market represents less than 5% of IDI's business, he said. But the company sees big growth potential in this segment, which it thinks could become 30% of its business in five years.
"Electric vehicles is a nascent market for us," Haiss said. "It's just getting started."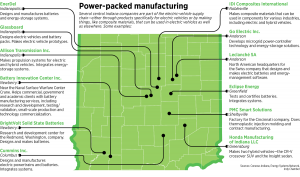 IDI sees potential in the fact that electric cars are fundamentally different from those with internal combustion engines. Most obviously, for instance, electric vehicles are powered by large batteries that are typically underneath the body of the vehicle—not an engine under the hood.
That spells opportunity for IDI, whose composites can be used to produce lightweight door panels, battery enclosures and other components. Reducing weight is especially important for electric vehicles, to offset the weight of the batteries, and because lighter vehicles can achieve a better charging range than can heavier ones.
Automakers "have to rethink literally everything they do in the vehicle," Haiss said. "That allows us to open the door to all of these markets that have traditionally been [served by] metal parts."
Another of Biden's electric-vehicle-specific plans calls for the renewal of an electric-vehicle tax credit for consumers. The current program, established in 2010, offers taxpayers up to $7,500 on the purchase of a new electric vehicle, but the incentive phases out once 200,000 vehicles in a particular model have been sold. All of Tesla's and General Motors' models, for instance, have surpassed the eligible limit.
Differing views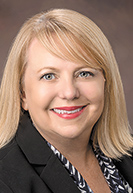 Columbus-based Cummins Inc. is also taking an optimistic view of Biden's environmental goals.
"We anticipate a robust discussion around the right policies to incentivize infrastructure, development and deployment using all of the tax, grant, appropriations and legislative tools available," Cathy Van Way, Cummins' vice president of government relations, told IBJ via email earlier this month. "We look forward to working with president-elect Biden and his team to share our industry perspective as they develop decarbonization road maps and goals."
Cummins, which built its reputation on the strength of its diesel engines, launched its first electric powertrains in 2019, starting with the bus market. It's also stepped up its investments in hydrogen fuel cell technology within the past two years, starting in September 2019 when it invested $235 million to acquire a majority interest in Toronto-based Hydrogenics Corp., which makes hydrogen fuel cells and hydrogen-generation equipment.
"Government support is crucial for infrastructure, development and deployment of new technologies," Van Way wrote.
But Ben Wrightsman, president and CEO of the Battery Innovation Center in Newberry, is not as bullish on the value of government incentives as a way to support the industry. Wrightsman is also an executive vice president at the Energy Systems Network, an Indianapolis not-for-profit affiliated with the Central Indiana Corporate Partnership.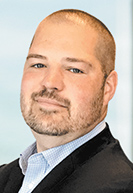 "What's plagued some of the electric vehicle industry historically has been leaning too much on politics," Wrightsman said.
Government incentives, he said, can influence companies to make business decisions that don't pay off in the long run.
He also questioned how much impact federal policies and incentives have on the market at all.
"We have actually seen, over the last five years, a lot of folks having markets—and real markets, not propped up by incentives," Wrightsman said.
He offered Tesla as an example, saying that people buy the brand on its merits and not just because it's electric. "Frankly, it was the first electric vehicle that people buy because it's a great car," he said.
And that happened largely during the Trump administration, which loosened fuel-efficiency standards.
Trump "definitely was not incentivizing electric vehicles … but you saw the electric vehicle industry continue to stay the course," Wrightsman said.•
Please enable JavaScript to view this content.