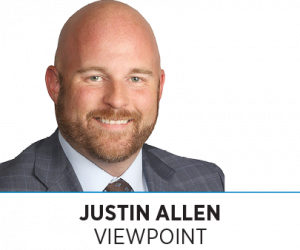 The city recently announced a new shelter location for Indianapolis Animal Care Services, or IACS. The announcement is a good development—albeit long overdue and conspicuously timed before the election.
A new facility is desperately needed, and it will improve shelter conditions and operations once built. However, this splashy announcement masks the city's current woeful performance and lack of resources for IACS.
During this year's campaign, Mayor Hogsett touted his record, claiming IACS is a "priority" for his administration. The facts say otherwise.
Just a few years ago, the shelter was trending in the right direction. The live-release rate hovered around 90% as IACS took in more than 15,000 animals annually.
The situation has deteriorated in recent years. 2022 and 2023 have seen IACS' worst performance under this administration. Despite dedicated efforts from staff and volunteers, the cat/dog live-release rate is just 84.9%—lower than in 2016, Hogsett's first year in office. Intake is down more than 30% since 2019, while adoptions are down almost 50%.
The shelter has been on "emergency intake status" since February 2022, with no end in sight. Dog crates line the hallways almost daily. Shelter conditions are deplorable, with volunteers documenting failures to ensure sanitary conditions and provide timely care. Passionate staff and volunteers are exhausted and heartbroken, causing major retention problems.
This crisis does not end at the shelter's walls. The shelter's limited intake capacity has resulted in an increase of stray dogs on the streets. These dogs frequently end up starving, getting hit by cars or having negative interactions with humans and other animals. Animal control officers are often forced to make difficult decisions: Bring the dog to an overwhelmed and substandard shelter or leave it on the streets or in poor housing conditions. And cats don't fare much better: Indy's cat population has seen an unabated explosion in recent years.
The city's response to this crisis has been tepid at best. IACS' 2024 budget provides less than a 3% increase over 2023—significantly below the rate of inflation. Despite battling staffing and supply shortages all year, the budget for employee costs is set to increase less than 0.5 percent, while the budget for supplies and equipment is set to increase about 1%. In other words, IACS must stretch its limited budget even further at a time it needs more help than ever.
The situation is simply unsustainable. Local rescue organizations and community partners are stretched beyond their limits. Staff and volunteers are forced to bear immense physical and emotional burdens to ensure even a minimal standard of care. These front-line workers need help, and they need it now—not years down the road.
The city cannot wait for the new shelter in order to take action. Nor is a new building a "cure-all" for what ails IACS. The city needs to provide far more funding to meet the shelter's basic needs. Indianapolis needs breeding laws and enforcement measures with real teeth behind them. And those managing the shelter need to be held accountable for improving its performance.
Other cities have figured out how to navigate animal welfare and sheltering much better than Indianapolis has. We can do it, too.•
Correction: Due to an editing error, the column originally included the wrong number for the increase expected for supplies and equipment. That number has been corrected to 1%. See IBJ corrections here.
__________
Allen is a local attorney, animal welfare advocate and volunteer.
Please enable JavaScript to view this content.