How can Indiana tackle its teacher shortage problem?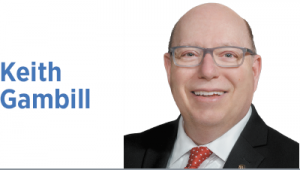 As I write this column, the school year is beginning for thousands of students statewide. However, 2,000 teaching positions remain unfilled, nearly 400 of which are in Indianapolis Public Schools alone. Our state's economy and long-term quality of life for Hoosiers is at a tipping point if we don't prioritize students' ability to receive a high-quality education by funding Indiana's public schools and improving educators' work lives.
We are experiencing an unprecedented teacher shortage at a time when just half of Indiana high school graduates are pursuing education after high school—the lowest point in recent history. To have a vibrant society and build a strong economy with the workforce needed to fill jobs of the future, Indiana's leaders must prioritize public education in the upcoming state budget.
Recent data released by the National Education Association paints a dire picture and confirms a key variable contributing to this crisis: If lawmakers are serious about tackling the shortage, the solution must include improving educator pay for teachers—and support staff.
After persevering through the hardest school years in recent memory, educators have confronted a staffing crisis across nearly every job category. As trusted professionals, educators are best equipped to make school and learning decisions to ensure students can thrive—and they must be compensated as trusted professionals.
Indiana doesn't have a dearth of educators—educators simply are no longer willing to work without professional pay and appropriate working conditions. What is the leading contributor to our state's failure to attract and retain teachers? Compensation. While Indiana made record increases to education in the most recent budget, we have dug ourselves deep into a funding deficit over the past decade or more. As pointed out recently by Ball State University economist Michael Hicks, the 2022-2023 budget "increased school funding by 2.1%, but overall inflation last year was 9.1%. School teachers in Indiana are today experiencing a 7% pay cut."
Indiana's average teacher salary continues to lag that of neighboring states and is 38th in the nation. In addition to paying educators as professionals, we must also improve their working conditions. The pandemic exacerbated this problem—and it's only getting worse. Educator burnout is at an all-time high. A whopping 55% of educators are considering leaving the field, according to a recent NEA survey. If we're serious about making sure all students can pursue their dreams, let's get serious about what works. Let's make sure our public schools have the resources needed, such as enough qualified educators to provide one-on-one attention, the latest technology, textbooks and learning materials, and culturally competent educators to ensure every student can thrive.
Education funding increases must be sufficient to overcome inflation, sustained through the next several state budgets, and paired with allowing teachers to have greater control over their working conditions. The state has more than enough budget surplus to make this happen.
If the General Assembly does not take bold action to address the teacher shortage, we will not create the well-educated society and workforce our employers need to be a prosperous state where all Hoosiers can enjoy the quality of life they deserve.•
__________
Gambill is a middle school music and drama teacher in Evansville and the Indiana State Teachers Association president. Send comments to ibjedit@ibj.com.

Click here for more Forefront columns.
Please enable JavaScript to view this content.