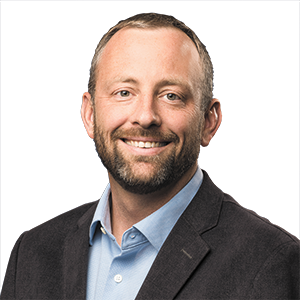 Indianapolis-based KSM Consulting, one of city's largest tech consulting firms, has a new majority owner, the company announced Monday.
Bahrain-based private equity firm Investcorp acquired the majority stake in KSMC from Renovus Capital Partners, a Philadelphia-based private equity firm that had been majority owner since 2019.
Financial terms were not disclosed.
Company officials said the ownership change is not expected to affect local operations "beyond positioning the firm for future growth, which will involve hiring and developing more Indiana talent."
KSMC has more than 300 employees overall, including 222 at two Indianapolis offices. It is headquartered downtown at 111 Monument Circle and has a north-side office at 800 E. 96th St. It also has offices in Columbus, Ohio; Lansing, Michigan; and Denver.
The company said Renovus will retain a "significant" minority ownership in KSMC and continue to sit on the board of directors.
KSMC was founded in 2008 under the umbrella of Katz Sapper & Miller, the city's largest accounting firm. The accounting firm maintained 100 percent ownership of KSMC until Renovus acquired its majority stake in 2019.
The firm has been in major growth mode over the past few years, acquiring Denver-based Tempus Nova, Columbus-based Advocate Solutions and Indianapolis-based Connect Think. It has added 120 local employees since the beginning of 2018 and plans to increase its workforce by at least another 20 percent in 2021.
"As we continue to expand the reach of our difference-making work, our partnership with Investcorp puts us in the best position to boldly solve new, complex challenges, while growing our exceptional team and investing in our home state of Indiana in big ways," said Mark Caswell, CEO of KSM Consulting, in written remarks. "We owe much of our success over the years to our incredible clients and communities, and we look forward to a new, exciting chapter of growth—together."
The consulting firm nearly doubled its client base with the acquisitions of Tempus Nova and Advocate Solutions. It now has more than 700 public- and private-sector customers.
Investcorp, which makes private equity and other alternative investments, had $35 billion in total assets under management at the end of 2020. It does business in more than 12 countries. Mubadala Investment Co., based in the United Arab Emirates capital of Abu Dhabi, is its biggest shareholder.
The company has been on a recent acquisition spree, boosting its technology portfolio by adding software, data analytics, cyber security and FinTech companies. One of KSMC's specialties is data analytics.
"The past year highlighted the importance of embracing technology for all organizations, regardless of size, sector or industry," said Steve Miller, Investcorp's managing director, in written remarks. "We believe that KSM Consulting is well-positioned for growth as the need for organizations to adopt and realize value from digital solutions will continue to generate demand for the company's mission-critical services."
Please enable JavaScript to view this content.