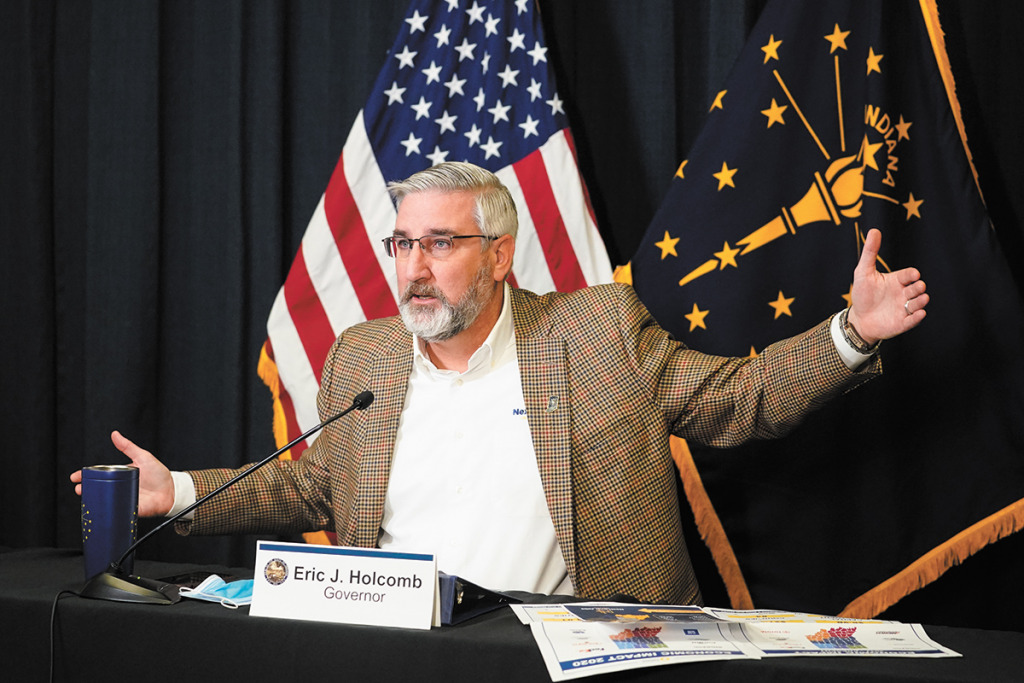 Gov. Eric Holcomb is not having much luck getting what he wants from the General Assembly this year, even though both chambers are overwhelmingly dominated by his Republican Party.
He has already given up on the pregnancy accommodations bill on his agenda. His powers during a public emergency could be drastically weakened. His state agencies have not managed to kill bills that would remove state oversight of isolated wetlands and eliminate the permit needed to carry a handgun.
House Republican budget writers also tossed out his plan to use more than $700 million to pay down debt, and lawmakers handily overturned his veto of legislation that prevents local communities from regulating landlord-tenant relationships.
Republicans maintain supermajorities in both chambers of the 150-member Legislature, with 71 members in the House and 39 in the Senate, but their opinions can—and do—vary widely from one another and from the governor.
Disagreements between any governor and legislature aren't uncommon, and this is not the first time Holcomb has faced pushback. Last year, he couldn't get enough support for the pregnancy accommodations bill, either, and in 2019, he was not thrilled with the approach lawmakers took to hate crime legislation.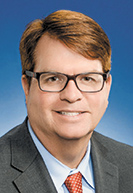 But the depth and breadth of the debates this year have been more noticeable.
"I guess I have been a little surprised, to tell you the truth, that on several occasions, the House Republicans have not been going along with the governor's agenda," Indiana House Minority Leader Phil GiaQuinta said.
Holcomb isn't worried, though—at least not yet.
He said "counting defeats would be premature, at the least" this early in the 2021 session, which goes until the end of April.
"I'll continue to work with members upstairs," Holcomb said. "I think they have the best of intentions, including the relationship between the Legislature and the executive office."
Political observers say a variety of factors, most out of Holcomb's control, are contributing to his relationship with the Legislature—factors such as the rule for a veto override, the continuing effect of former President Donald Trump on the Republican Party and the dynamics of supermajority control.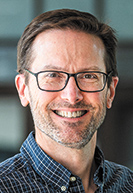 "In our state, the General Assembly is actually a pretty powerful body and the Governor's Office is not," said Andy Downs, director of the Mike Downs Center for Indiana Politics at Purdue University Fort Wayne.
It takes only a simple majority to override a governor's veto in Indiana. So, if a bill passes, the votes exist to override a veto.
"So, in some respects," Downs said, "it shouldn't surprise people when governors are not able to get things done."
Quiet commander
Different governors have taken different approaches to working with the General Assembly, with differing levels of success.
"I don't remember the governor and the Legislature ever loving each other," said Mike O'Brien, a Republican lobbyist who served as a legislative liaison for former Gov. Mitch Daniels.
Holcomb's administration, for the most part, has taken a behind-the-scenes approach, and doesn't spend much time, if any, publicly lobbying for his agenda.
He is known for being a nice guy who doesn't like to ruffle feathers. He's careful not to criticize specific lawmakers and hesitates to speak about particular details in a bill before it heads to his desk.
He doesn't testify in committees nor walk onto either chamber's floor to speak to lawmakers, other than for his annual State of the State address that typically occurs in the House chamber.
"He goes the inside route," said Laura Merrifield Wilson, assistant professor of political science at the University of Indianapolis.
But even behind the scenes, sources say, he doesn't take a strong-arm approach—unlike Daniels, who had a reputation during his 2005-2013 tenure for being tough with lawmakers to get the votes he wanted.
"Mitch Daniels was very aggressive," said former Republican state lawmaker Mike Murphy, who served while Daniels was governor. "You followed him or things were not pleasant."
But the political landscape is vastly different now. Republicans had a slim majority in the House for Daniels' first two years in office, followed by Democratic control for the next four years. That forced Daniels to work with both parties and for the parties to stand in unison if they wanted bills to pass.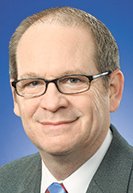 Republicans regained control of the House in 2010 but did not flip enough seats for a supermajority until after Daniels left office. The GOP has maintained a supermajority since 2013.
"If Mitch Daniels was governor now, he wouldn't be any more effective than Holcomb," said Kip Tew, lobbyist with Ice Miller and former chairman of the Indiana Democratic Party.
Wilson said super-majorities can be harder for a governor to control, because the party doesn't have to stick together in order for their agenda to pass. It can be easier for lawmakers on the far sides of the party to disagree with more moderate colleagues.
Holcomb's immediate predecessor, Republican Mike Pence, had to navigate a supermajority during his term, from 2013 to 2017, but some say Pence was even less engaged than Holcomb. "Pence was very hands-off," O'Brien said. "I think Eric falls somewhere in between those two."
And neither Daniels nor Pence served as governor during the Trump era, which brought its own changes to the GOP.
"There are some aggressive and extreme challenges in his own party," Murphy said. "I don't think they're personal to him; I think they're philosophical."
Several political operatives said it wouldn't make sense for Holcomb to be heavy-handed with the Legislature like Daniels was. Or for him to barnstorm the state to rile up support for issues he's lobbying for.
"I don't think it's in his personality," O'Brien said. "It's not in his nature."

Downs said Holcomb could be more proactive in getting more earned media attention, but that would take time he might not have right now, because he is still consumed by the pandemic.
"The volume of work the state government has had to deal with is pretty high right now," Downs said.
Not powerless
Despite the hits Holcomb is taking this year, both Democrats and Republicans say it doesn't mean he doesn't have power or influence over his party.
"By design, it's a weak governorship," Tew said. "All he has is the power of persuasion."
So are Holcomb and his team not good at persuading people? Depends on whom you ask.
On the controversial landlord-tenant legislation that became law this year after the veto override, GiaQuinta said, "It doesn't appear to be that he did much."
Even Sen. Vaneta Becker, R-Evansville, couldn't get Holcomb on the phone to talk about it prior to the Senate vote. She said she instead had to talk to his staff about his concerns.
But state Rep. Robin Shackleford, D-Indianapolis, said Holcomb probably wouldn't have succeeded even if he had tried harder to prevent an override.
"I think, at this point, the Republican Legislature did what they wanted to do," Shackleford said.
Mike Leppert, a lobbyist with Krieg DeVault who is representing the Conservation Law Center and the Indiana chapter of the American Society of Landscape Architects, said the administration could take a stronger leadership role in killing the bill that would eliminate state oversight of isolated wetlands.
The Indiana Department of Environmental Management and the Indiana Department of Natural Resources have testified in opposition to it, and the governor has said he agrees with the concerns from his agencies, but some say he could do more.
"They need to take this opportunity and put their energy behind that," Leppert said.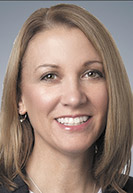 Republican lobbyist Jennifer Hallowell said that, because Holcomb has to prioritize which issues to spend time and political capital on, "not everything can get done every year."
"I think clearly the governor has a lot of popularity and a lot of influence," Hallowell said. "He can move the needle on some of these bills, but again, he has to balance it with everything else he is working toward."
Downs said Holcomb will never get everything he wants from the Legislature.
"I think he has to be incredibly targeted in what he's trying to do," Downs said. "I don't think he has the time or resources to battle all fronts."
And even if Holcomb loses some legislative battles, some say it won't affect his legacy. Instead, that might be defined by the pandemic.
"I think that governors, just like presidents, are defined not by their agenda but by how they respond to the unforeseen occurrences during their term," Murphy said. "Gov. Holcomb is going to be known for the next 100 years as the COVID-19 governor."
If that theory holds, Holcomb is doing well. Despite some complaints from the far-right side of his party, he has generally been praised by both Republicans and Democrats for his response over the past year and the more recent vaccine rollout.
"I think it's becoming more and more obvious that he's handled it tremendously," Murphy said.
And there's still time for some of these issues, such as the wetlands bill and the changes being proposed to executive powers, to change significantly before final votes are taken.
"He's had good sessions," Downs said. "Who knows? This one may end well for him."•
Please enable JavaScript to view this content.