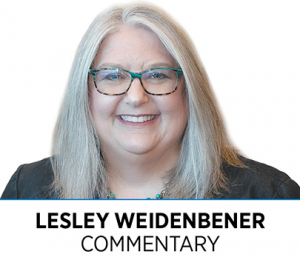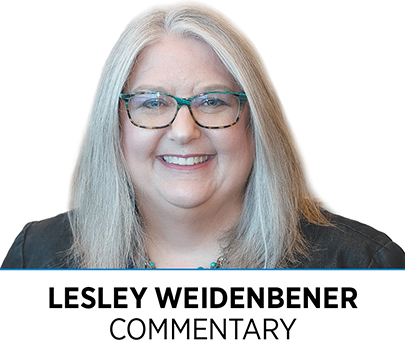 Before I became an editor, I wasn't motivated by journalism awards.
I can think of few times I ever entered any of my own stories into contests. That's in part because I never thought I'd win anything. I've done little flashy journalism—like big investigative projects or crime-related breaking news, the kinds of stories that seem award-worthy.
Instead, I spent most of my career as a government and political beat writer, covering the nitty-gritty of public policy and elections. I was motivated by a sense that people could make better decisions at the polls or when testifying on bills or when contacting their legislators if they better understood the issues and questions at stake.
But when I moved from reporting to editing—and more important, to managing—my views about contests changed dramatically. Now, I see journalism awards as a way to reinforce to our reporters, designers and editors that the work they are doing is important—and that they are doing it well. The recognitions can boost the confidence of younger reporters and the morale of veteran writers.
And where I once found long awards ceremonies tedious, I now am excited to cheer for IBJ staffers as they walk up to collect plaques and certificates. I spend much of the time at such events texting staffers who couldn't attend and shooting photos of plaques to post on social media.
And so it was a week ago, when a group of IBJ Media staffers, including reporters and editors from IBJ and the Indiana Lawyer, gathered at the 502 Event Centre in Carmel for the Society of Professional Journalists' Best of Indiana Journalism awards.
We had a ball—assisted in part by the enthusiasm of Angela Freeman, host of "IBJ's The Freedom Forum with Angela B. Freeman" podcast, which won third place for best podcast. Freeman, an attorney who is new to media, was blown away by the idea that the podcast was even entered in a journalism contest, let alone up for an honor. She brought a friend to the event and their excitement was infectious.
It was also fun to watch as reporter Leslie Bonilla Muñiz, who has been with IBJ for only a year, accepted a first-place award for her coverage of minority, diversity and inclusion issues. This is an area in which IBJ has been striving to be more impactful, so seeing Bonilla—who is in her first job as a reporter after graduating from Northwestern University just last year—receive recognition for those efforts was especially satisfying.
Other IBJ staffers to win first-place awards included lead designer Audrey Pelsor for her page 1 design work and designer Brad Turner for an illustration that accompanied a Focus story about hospital readmissions. And Managing Editor Greg Weaver won first place in the editorial-writing category for a piece about the FBI's handling of the sexual abuse of gymnasts.
Other IBJ staffers won second- and third-place awards, and the Indiana Lawyer nabbed eight awards overall. See them all at IBJ.com.
And here are a couple of other awards worth noting: The Indianapolis Star team of Tim Evans, Ryan Martin, Robert Scheer and Ko Lyn Cheang won SPJ's Indiana Story of the Year award for a project called "Death sentence" about deaths in county jails. Also, Lauren Chapman, a digital producer for Indiana Public Broadcasting, was named Indiana journalist of the year for, among other things, collecting COVID data she then shared with other reporters in the state.
Congratulations to them, and thank you to the IBJ and Indiana Lawyer staffers who make our news organizations better. We appreciate you all.•
__________
Weidenbener is editor of IBJ. Reach her at lweidenbener@ibj.com.
Please enable JavaScript to view this content.