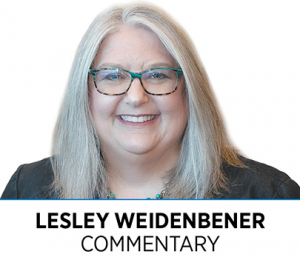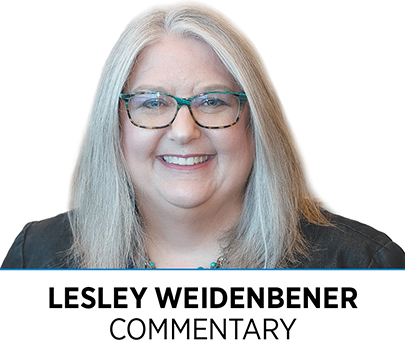 Next month, I'll watch two colleagues be inducted into the Indiana Journalism Hall of Fame.
Mike Lopresti, who wrote a sports column for IBJ for nine years before retiring late last year, and Jim Shella, former Statehouse reporter for WISH-TV, are part of a class of six notable journalists who will be honored at an April 29 ceremony at the Woodland Country Club in Carmel.
I wrote somewhat at length about Lopresti in November, just after he wrote his last column for IBJ, which was only a recent chapter in his storied career.
Lopresti spent more than three decades writing sports columns first for The Palladium-Item, the newspaper Gannett owns in Richmond, then for the entire newspaper chain and USA Today. It was a job that took him to 34 Final Fours, 30 Super Bowls, 32 World Series and 16 Olympics but let him—and his wife and three kids—stay in Richmond.
I had a close friend in college who grew up not far from Richmond and was a huge Lopresti fan. So when I joined IBJ, I was a bit starstruck to be editing his work (although he needed virtually no editing). Turns out, Lopresti is as down to earth as a writer can be, which is part of what makes his work so relatable.
I'm also thrilled that Shella is part of this class. I have worked with him in multiple capacities for some 25 years—first as a Statehouse reporter and editor for two decades, which included a time when I would regularly fill-in as a panelist on the "Indiana Week in Review" public TV show he produced and hosted, and then as an editor at IBJ where he is a Forefront columnist.
To this day, long after I last subbed on that show and years after a new host took over, I am stopped regularly by people inquiring about Shella, who used a big personality and a dash of bravado to engage Hoosiers in conversations about politics. Few journalists stick with a local political beat long enough to become real experts who can offer context to complicated stories. Shella did that and broke some big stories along the way.
There are many others in the Indiana Journalism Hall of Fame who touched my career. Earl Conn was my first journalism professor at Ball State. Harvey Jacobs was editor of The Indianapolis News and director of the Pulliam Fellowship, where I spent my summer after graduating from college.
The Journal Gazette in Fort Wayne, where I worked for seven years, was owned by the Inskeep family, which included honorees Dick Inskeep and his daughter, Julie, who was publisher during my time there. She was then and now an inspiration.
And Craig Klugman, the editor at The Journal Gazette, was so important in my development as a journalist. I remember the day—after working for more than a month with a colleague on an investigation of charitable gambling—that I watched him draw big Xs across pages of our story. "You don't have it," he told me. And he was right. We went back to work.
There are others: Gordon Englehart, who was the Indiana Statehouse reporter for The Courier-Journal in Louisville long before I was but who left behind shelves of archived stories for me to read. And Dale Moss, who was a Courier-Journal columnist who helped me understand Southern Indiana readers, even as I was reporting from Indianapolis.
These men and women are so deserving of the Indiana Journalism Hall of Fame honor, and I can't wait to watch Lopresti and Shella become members.•
__________
Weidenbener is editor of IBJ. Reach her at lweidenbener@ibj.com.
Please enable JavaScript to view this content.