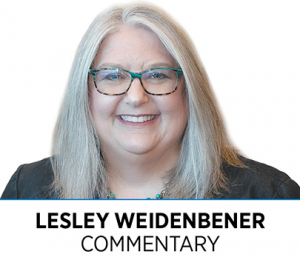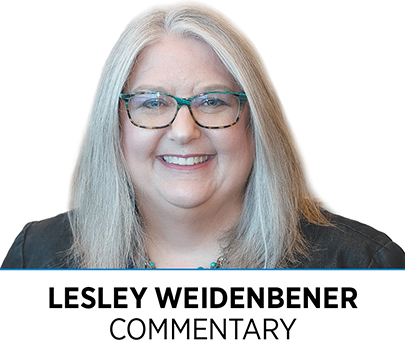 I love the atmosphere of a newsroom—the camaraderie that comes with being around journalists who are learning new things and talking about them, bouncing ideas off one another and making connections about the things going on around them.
So it might be surprising that I spent so much of my career in one-person bureaus—first for The Journal Gazette in Fort Wayne and then The Courier-Journal in Louisville. In both cases, I worked out of tiny offices just big enough for one desk and an extra chair or two for when somebody wanted to stop by to chat.
What made it tolerable to me (and don't get me wrong, some people would love all that alone time) is that my little one-person bureau was at the Indiana Statehouse. And there were a bunch of other one-person bureaus—with reporters from Fort Wayne, South Bend, Evansville, northwest Indiana and several TV stations. Together, we were a small community of journalists, who worked as both colleagues and competitors.
We talked about stories, sometimes worked together to understand complicated legislation and shared tips when we heard about something that might be of particular interest to someone else.
I was thinking about that when I heard about the Indiana Remote Start Fellowship, a program that is aimed at keeping college grads who take remote jobs from leaving in Indiana. After all, folks working remotely can live anywhere there's a strong internet connection. But what they can miss working remotely is the networking and mentoring that is an important part of being with colleagues all the time. The fellowship is designed to fill in that gap.
The idea comes from Bill Oesterle, who spends a lot of his time thinking about—and trying to solve—Indiana's talent shortage. Oesterle years ago co-founded Angie's List and took the company public. (It was later acquired by a company that is now called Angi.) Then he co-founded TMap, which tries to attract workers with connections to Indiana back to the state, and MakeMyMove, a company that helps communities develop incentives to attract remote workers.
Oesterle is also a co-founder of the Orr Fellowship, a two-year program that puts new college grads into two-year positions at some of the fastest growing and most innovative companies in Indiana. But the Orr Fellowship is much more than a job-matching service. Fellows also spend their two years in the program working on community issues and developing professional and leadership skills.
Now, Oesterle and a group called the Indiana Talent Project want to use Orr as an inspiration for the Indiana Remote Start Fellowship. But these fellows won't be working for Indiana companies—or they could be. But the idea is that they could be working for companies anywhere in the world. What qualifies someone for the program is that he or she is entering the workforce with a remote job and choosing to live in Indiana.
"This free opportunity will put you in touch with other recent grads who are also in remote roles, with members of the Indiana business and philanthropic community, and with career development professionals who will share best practices for working remotely," the group's website reads. "As a charter participant you will help shape the experiences and tools offered to the first class of fellows entering this new age of work."
The idea makes sense to me. I worry about a generation of college grads missing the incredibly valuable lessons and relationships that come from working in person with colleagues. The Indiana Start Indiana Fellowship looks to be one way to help solve that problem.•
__________
Weidenbener is editor of IBJ. Send comments to lweidenbener@ibj.com.
Please enable JavaScript to view this content.