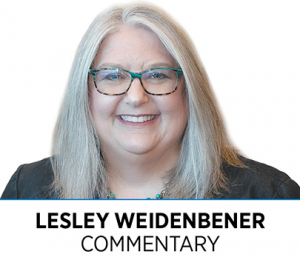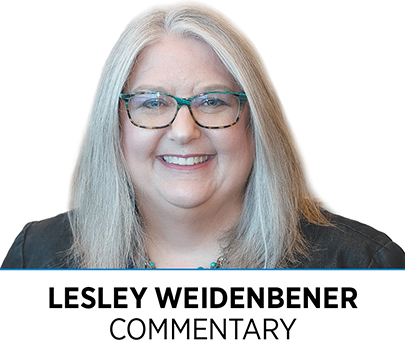 If you're a regular reader of IBJ, you know how much we love to honor people. Just last week, you met our second annual class of 20 in their Twenties. A few weeks before that, we introduced our inaugural Indiana 250 honorees. And of course, we honor leaders under 40, influential women, technology execs and more.
It's fun. We hope these lists and the people on them are inspirational and educational. And these awards programs help the newsroom learn about companies and meet people we might have otherwise missed. Countless stories come out of the interactions we have with our honorees—and even from nominations that don't result in awards.
But our newest program—HR Impact Awards—is less about recognizing individual people (although it can be that) and more about highlighting organizations that have found ways to support their people.
This is more than a best-workplace type of award. It is an effort to uncover and recognize the specific ways that organizations (including big companies, small startups, not-for-profits and government agencies) recruit, retain, train and celebrate their own talent.
We know how important that is today. The pandemic changed the way all of us look at work—even people like me, who would rather come to the office every day than work another day in my dining room or the back bedroom where late in the pandemic we installed a murphy bed that folds up into a desk.
The Great Resignation means that companies have had to figure out—or should be figuring out—how to find and retain scarce talent in new and innovative ways. So this awards program comes at a great time.
We want not only to find organizations that are doing these things well but also to highlight their stories so they can be inspirational to other companies.
In addition, we are searching for companies that are doing great work in diversity and inclusion. In this case, we are looking for efforts to build diversity internally, rather than programs that are aimed at advocating diversity and inclusion in the community.
Here are the four categories for our HR Impact program:
◗ Diversity and inclusion. Recognizes efforts to recruit diverse talent and/or retain and promote that talent. Diversity will be interpreted broadly and can include efforts that involve racial, ethnic, gender and age diversity, as well as efforts to recruit people who have disabilities.
◗ Talent recruitment. Recognizes innovative programs that help identify candidates and attract candidates into all types of jobs in an organization.
◗ Employee experience. A broad category that recognizes programs and efforts that make organizations a better place to work, whether that's through strong benefits programs, work/life balance efforts, community engagement or volunteerism, or bolstering workplace culture.
◗ Training and development. Recognizes programs that help develop talent throughout a company—from frontline workers to executives. These could involve leadership, safety, culture, diversity and other issues. Included in this category would be efforts to help workers go back to school or gain additional degrees.
An honoree can be a company or organization, a department or agency within a larger organization, a specific program or an individual who is leading a program or leading an HR department.
We hope that you will consider nominating your company, a program within your company or a person who is doing good work in these areas. Go to ibj.com/hr-impact-awards-nomination to learn more and submit a nomination. And please pass along the information to others who might be interested.•
__________
Weidenbener is editor of IBJ. Reach her at lweidenbener@ibj.com.
Please enable JavaScript to view this content.