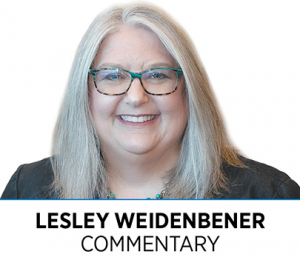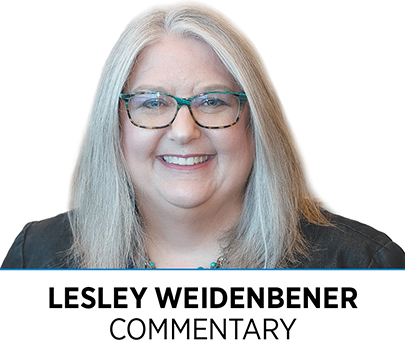 I was part of the team on Thursday that handed out IBJ's inaugural HR Impact awards, honoring companies and organizations that are working hard to recruit diverse talent, create engaging company cultures and educate their employees.
We also recognized three human resources professionals—Heather Ernst of Rolls-Royce Global Defense Services, Melissa Hill of Gleaners Food Bank of Indiana and Darron Lasley of Authenticx—for the significant impacts they've had on their workplaces.
In all, IBJ honored 16 organizations and people, who were chosen from among 65 nominations. You can read about them in a special section included in this week's IBJ and available at IBJ.com.
I think you'll find some inspiration for your own workplaces in the profiles, from simple ideas like starting a regular newsletter to keep hybrid workforces in the know to bigger moves such as paying employees $5,000 for each successful referral or creating a mother's office suite to help ease a woman's transition back after maternity leave.
Of course, it would be difficult to just cut and paste a single idea. These programs have been successful because the companies that implemented them spent time trying to understand the needs of their employees and dynamics of their workforces.
The programs that have moved me the most are those focused on education and training.
Bloomington-based Cook Medical was honored for a program that helps employees earn a high school equivalency diploma. Cook pays workers participating in the program a full-time wage but requires them to work only part time. Workers use the rest of the time to take free prep classes for a high school equivalency exam, which they have three chances to pass. If they do—and they've been a successful part-time employee—they are hired into a full-time role.
The program is part of Cook's My Cook Pathway benefit, which will also pay for employees to take college classes and earn other certifications and degrees.
IBJ also honored the Indianapolis Airport Authority and Merchants Bank of Indiana for their education efforts. What makes these programs stand out from many others is that—at least in many cases—the companies pay tuition or other costs upfront. That means employees don't have to pay out of pocket and be reimbursed later.
Merchants pays 100% of training and education expenses for all employees, no matter the type of education they're pursuing—and they pay for it all upfront, regardless of the provider. It could be in-house training courses on professional development and management training, continuing education credits, skill workshops, professional conferences, certification/accreditation courses, or college degrees.
In the past two years, Merchants told IBJ, more than 30% of the company's employees have taken advantage of the education and training option, and 6% of employees have completed a degree or certification.
The airport authority, which operates Indianapolis International Airport and five smaller central Indiana airports, provides part-time and full-time employees with up to $5,250 in tuition assistance annually, effective day one of employment. Employees can use the benefit anywhere. But if they choose Indiana Wesleyan University or Ivy Tech Community College, the airport pays directly. Officials say they are working to strike agreements with other schools.
These are the kinds of programs that benefit not just employers and employees but our community and our state. So congrats to Cook Medical, the Indianapolis Airport Authority and Merchants Bank of Indianapolis—and to all our HR Impact honorees. Keep setting a great example.•
__________
Weidenbener is editor of IBJ. Email her at lweidenbener@ibj.com.
Please enable JavaScript to view this content.