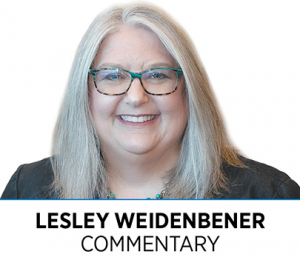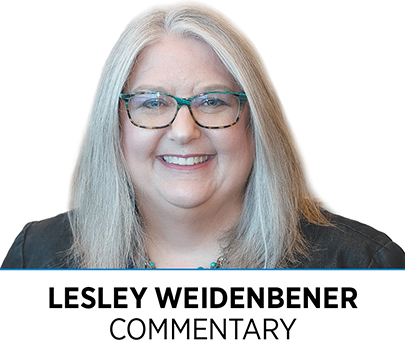 IBJ dedicates two pages in the paper each week to opinion—the editorial page, on which this column runs, and the op-ed page next to it, where we run columns and letters from people outside the paper.
Occasionally, we run an extra page of letters or columns, particularly if we are trying to offer additional coverage of a complicated issue. We also pick up some columns that Purdue University President Mitch Daniels writes for The Washington Post and run them in other parts of the paper—always with a "commentary" tag so readers know it is opinion. And sometimes in the Focus section, we run columns called "Voices from the Industry," in which experts offer some advice or commentary on the section's topic.
Of course, we also offer opinion columns on topics such as the economy, investing, entrepreneurship and more throughout the paper.
Finally, we publish Forefront, a monthly special section that is nothing but opinion. Forefront offers 18 columns from community and political leaders (almost all of them local) and features cartoons from across the political spectrum.
So how do you get on one of these pages if you have something to say? You can email me at lweidenbener@ibj.com if you have a column idea or submit a letter to the editor at www.ibj.com/letters. Of course, contacting us or sending us something doesn't guarantee we'll run it, but it's the best way to start.
Here are some hints for having something published:
Viewpoint columns: These are columns from community, business and not-for-profit leaders and others who have some expertise or leadership in an area and espouse an opinion, suggest a policy direction or action, or constructively criticize a public action or body. Viewpoints should be no more than about 580 words. We prefer a Viewpoint authored by one person but will accept two authors. In special circumstances, we'll accept one with more than two authors, but we don't do it often. We need a high-resolution headshot of the author.
(On a side note: I'm surprised how often this headshot requirement trips people up. Regularly, authors or their spokespeople submit headshots that are too low-quality to be printed, are in black and white or include sunglasses, hats or other accessories that look pretty ridiculous in a column headshot. Do yourself a favor: Get a good headshot.)
If you have a proposed Viewpoint column, send me the column or the idea, and I'll let you know whether it's something we would consider running. One other thing: We don't run columns that have been offered broadly to all media organizations. Write something for IBJ.
Letters to the editor: Letters should be no more than 350 words (and can be much shorter) and should be signed by one or two people or by an organization. We love letters that comment on a story, an issue in the community or a column we've run. But if you're criticizing, be constructive and don't make it personal.
Voices from the Industry: These run from time to time in Focus and match the topic for that week. (You can view the weekly list of Focus topics here: ibj.com/media-kit-editorial-calendar.) These can offer tips or advice for people in the Focus industry (real estate, health care, etc.) or comment on issues that people in the industry are watching. Send those ideas (check with us before writing something) to me and Managing Editor Greg Weaver at gweaver@ibj.com.
Forefront: We use a set roster of columnists for Forefront. But we do have guest columnists write about featured topics we choose. We also make adjustments in the roster annually. If you have suggested writers, let us know.•
__________
Weidenbener is editor of IBJ. Email her at lweidenbener@ibj.com.
Please enable JavaScript to view this content.