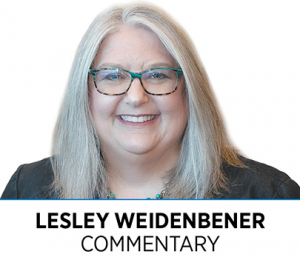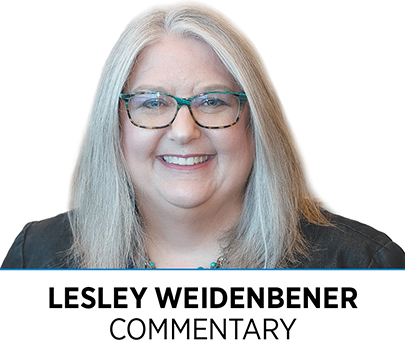 A few weeks ago, after the shooting at Greenwood Park Mall, I wrote a column about our newsroom's struggle to decide how to cover big breaking news events that are criminal or social in nature. Shootings, natural disasters, fires, etc. Or the abortion debate.
We've not traditionally thought of these as business stories—and often they aren't. But when there's a shooting at a logistics company, a major fire at a distribution center or a shooting at a mall, there's a big impact on business. And when the Legislature approves an abortion law that businesses say will make it harder to attract talent, that's a business story.
Still, determining how IBJ deals with these stories—when we jump in, whether we cover the shooting on site or just the reaction—has been tough to figure out.
Our newsroom staff recently met to talk about it. And I received a number of emails from readers offering advice and thoughts about how they view our role in these stories. I am grateful for all the emails I received. They were incredibly thoughtful.
One reader named Chris told me we should avoid doing the same kind of coverage as other media organizations.
"IBJ doesn't sell fear; you sell hope," Chris writes. "I read about new businesses and expansions and big projects, and I have hope that things are improving. Investments are made with hope, not out of fear."
Hunter, another reader, said IBJ shouldn't cover the overnight homicide but should instead "show us the effects of the murder rate on downtown businesses, event bookings, etc. More important, does the Indianapolis business community have ways to help reduce that toll?"
Hunter went on to write, "It would be sad and inappropriate if IBJ adopted the yellow-journalism tactic of 'if it bleeds, it leads.' However, it is, as your examples show, sometimes impossible to separate governmental and citizen political actions from business events. It seems to me an essentially insoluble challenge that will be handled on case-by-case bases."
All of that is essentially what the newsroom decided as well—with the key takeaway that these decisions must be made based on individual circumstances. And of course, that's the case. As much as I would like to have clear guidelines that determine when we go out to a crime, when we pick up stories from other news organizations, including the AP, or when we choose a different approach, there can't be hard-and-fast rules. Nor should there be.
But we decided that we will maintain our focus on business news—and on how crime and other breaking news affects business. We want our coverage to be analytical and thoughtful. And sometimes, we might leave coverage to other sources so we can focus on stories no one else is covering.
These ideas about our coverage will evolve. And as always, we want to know what you think about how we're doing, how we could do it better and what we should be thinking about into the future. I look forward to your thoughtful emails!•
__________
Weidenbener is editor of IBJ. You can reach her at lweidenbener@ibj.com.
Please enable JavaScript to view this content.