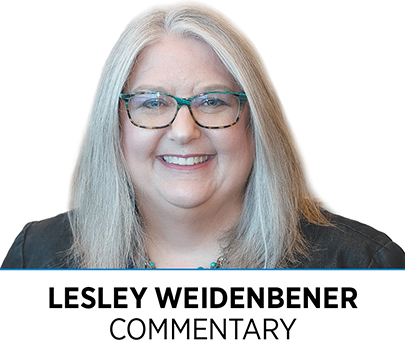 Among the newspapers I read somewhat regularly is Crain's Chicago Business—both because Chicago is one of my favorite places to visit and because the newspaper is a strong business journal with plenty of good ideas worth considering.
One headline grabbed my attention this week: "Panel hatches ideas for Mag Mile's comeback."
The story is about what the city could do to reinvigorate a section of Michigan Avenue called the Magnificent Mile, a storied retail and office district downtown—just blocks from the lakefront—that has drawn visitors like me for decades. The pandemic sped up changes in consumer behavior that have hit the area hard, pushing retail vacancies to 26%, more than double the 2018 figure, according to Crain's.
Proposals for reviving the Magnificent Mile include "constructing a major architectural feature at the north end of the shopping strip and creating a new taxing district." But, it added, "reducing crime is job one."
Chicago is so much larger than Indianapolis. Its skyline stretches for miles, with a density in office, retail and residential property that Indianapolis will never come close to replicating. The politics and government structure are different in almost all ways.
Yet, the problems in its core are strikingly similar to those in Indy's core.
And so, is there something to learn in what Chicago is doing?
It's certainly too soon to know whether any of the ideas mentioned in the Crain's story will come to fruition, let alone be successful in helping to turn the Magnificent Mile around.
But the discussion—the brainstorming and evaluation—might be what's worth replicating.
The Urban Land Institute Chicago, with support from the City of Chicago Department of Planning and Development and The Magnificent Mile Association, convened a panel to propose and consider ideas for the district.
According to the event's description, the institute brought together "real estate development experts who developed recommendations to update The Magnificent Mile's distinct identity and enhance its draw as a premier retail, entertainment, and tourism destination." Over two days, ULI Chicago Technical Assistance Panel members interviewed over 60 stakeholders and developed their recommendations.
First and foremost, the "perception of crime has to be addressed," the panel's chair, Alicia Berg, former Chicago commissioner of planning & development, told Crain's. "We heard that from everyone. Unless it's addressed, none of our strategies are going to work."
I truly believe that Indianapolis' downtown crime problem is not as significant as Chicago's, but the perception of crime has become a major hurdle at a time companies and workers are already deciding whether they want to maintain offices downtown. It must be addressed.
The panel also endorsed creating a special taxing district to raise money for work in the Magnificent Mile area. But that proposal ran into political problems.
That's not unlike what happened in Indianapolis, when Downtown Indy Inc. proposed an economic improvement district for the Mile Square that stalled in 2018.
But it might be time now to revisit the idea—and to think big about others. We'd like to hear about your proposals. Watch for information soon about how you can submit your big ideas for downtown—and in the meantime, get creative!•
__________
Weidenbener is editor of IBJ. Reach her at lweidenbener@ibj.com.
Please enable JavaScript to view this content.