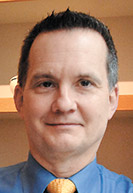 More than 1,200 people have signed an online letter calling for the removal of Newfields President Charles Venable in the wake of a controversial job listing in which the Indianapolis art museum and nature center described a need to diversify its patrons while "maintaining the museum's traditional, core, white art audience."
After the job posting for a new director of the Indianapolis Museum of Art, which is part of the Newfields complex, ignited a social media firestorm on Friday, Newfields issued a statement Saturday expressing "deep regret" for the language. The wording in the posting has since been updated to remove the use of "white."
But the apology has not slowed the outrage. As of early Tuesday morning, 1,205 people had signed a letter calling for Venable's immediate removal and for several other changes at the cultural institution. Culture and arts workers, community members, former employees and anonymous staff members were among those signing the letter.
In addition to demanding Venable's ouster, the letter called for Newfields to:
– change the board of trustees makeup to include more diverse representation;
– overhaul its admission policy to include more free or reduced-fee days;
– expand curatorial representations of exhibitions and programming to include more diverse offerings;
– make staff and volunteers participate in "anti-racist" training;
– form a community accountability board.
The letter also calls for an immediate hold on funding to the museum from Lilly Endowment and other funders to be put on hold until changes are made at the director and board level.
Danicia Malone, director of programs and facilities for the Black Cultural Center at Purdue University, started the letter and was the first to sign it. She said artists and cultural leaders must call out "egregious examples of racism and bigotry before they do more harm."
The Newfields board of directors met Monday to discuss the situation, but members declined to answer questions about the meeting.
Newfields officials also declined to discuss whether changes were in the works.
"When I know more, I'll follow up," Newfields spokeswoman Mattie Wethington said.
The Central Indiana Community Foundation and its affiliates—The Indianapolis Foundation, Hamilton County Community Foundation and Women's Fund of Central Indiana—issued a statement Monday urging the "Newfields' board of trustees to take this moment of racial reckoning as an opportunity to urgently commit to diversify its organization and leadership in an authentic way where People of Color and people of other under-appreciated groups are represented and have real power to make change."
The controversial wording was a bullet point in a six-page job description that also said the museum was working to attract a more diverse audience.
Venable said the decision to use "white" had been intentional to show the museum wouldn't abandon its existing audience as it works for more diversity.
"I think the fact you can read that one sentence and now reading it as a single sentence or a clause, I certainly can understand and regret that it could be taken that way," he told The Indianapolis Star. "It certainly was not the intent at all."
Still, Malina Simone Jeffers and Alan Bacon, guest curators for an upcoming exhibit called, "DRIP: Indy's #BlackLivesMatter Street Mural," said Saturday that they would drop out over the posting and asked the museum to apologize to other Black artists. They run GANGGANG, an Indianapolis-based art incubator for artists of color.
Another critic was Kelli Morgan, a Black former associate curator who was hired to diversify galleries but resigned over the summer citing a toxic and discriminatory work environment. She said the wording illustrates an incorrect sentiment that raising up art from African or Indigenous artists would somehow exclude white people and that words like "traditional" and "core" were also stand-ins for white.
"The entire job description is chock full of diversity language, but it's completely disconnected from what that language actually means because if you were invested, if you care, right, if you were knowledgeable about all this DEI (diversity, equity and inclusion) language that you've got up and through this job description, that sentence would have never been there," Morgan said. "You can't do both."
Please enable JavaScript to view this content.