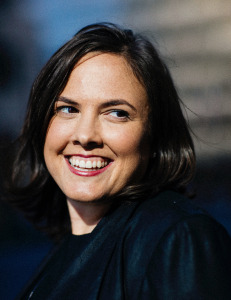 Mandolin Software Inc. has closed on a $12 million round of funding that it plans to use to accelerate growth, the Indianapolis-based tech firm announced Wednesday.
The Series A funding round was led by New York City-based 645 Ventures and Boulder, Colorado-based Foundry Group, with returning investments from locally-based High Alpha and Time Ventures, the San Francisco-based investment fund led by Salesforce CEO Marc Benioff.
Nnamdi Okike, managing partner and co-founder of 645 Ventures, will join Mandolin's board as part of the deal.
Mandolin, which makes and markets a software platform for livestreaming concerts and other live performances, is headquartered at 830 Massachusetts Ave. in downtown's Bottleworks District.
The company, a High Alpha portfolio business, is led by Mary Kay Huse, the former chief operating officer at Salesforce Marketing Cloud and ExactTarget. It was launched in June 2020 and announced that it had raised $5 million in seed round capital four months later
.Mandolin works with artists, management teams and venues across all genres. Last year, the startup was the exclusive livestream provider for the #iVoted Election Day 2020 festival, the largest single-day digital concert on record, all in support of voter turnout.
In August, Mandolin inked a partnership with Nashville's historic Ryman Auditorium for the first-ever Live at The Ryman livestream experience. Last September, Mandolin signed a two-year partnership deal with the iconic City Winery network of venues.
The company has hosted more than 1,500 shows and over 305,000 fans.
Just last week, Mandolin launched its new product, Live+, which gives in-person concerts the ability to also provide digital, hybrid experiences.
"Mandolin provides the best technology platform to enable livestreaming for artists, venues and fans, and they're building a business to serve the needs of this fast-growing category," Okike said in written comments. "We're excited to lead their Series A round."
Last month, Mandolin announced an incentives deal with the Indiana Economic Development Corp. that could land it $2.5 million in tax credits if it grows its local workforce by 100 by the end of 2025.
As part of the announcement, Mandolin said it planned to invest $2.2 million in its headquarters.
The company reported having 19 employees when it began negotiating with the IEDC.
"I'm thrilled to have Nnamdi join the Mandolin board," Huse said in written remarks. "His extensive experience in helping early stage [software as service] and consumer tech companies reach the next level will be invaluable as we look to supercharge our growth and make Mandolin Live+ a household name."
—
Please enable JavaScript to view this content.