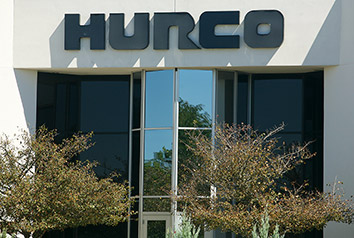 Indianapolis-based manufacturer Hurco Cos. on Friday reported a fiscal-year loss of more than $6 million, its first yearly loss since 2010, amid tough sales conditions created by the COVID-19 pandemic..
The company, which makes computerized machine tools for the metal-cutting industry, said it lost $6.2 million, or 93 cents per share, in the fiscal year ended Oct. 31, compared with a profit of $17.5 million, or $2.55 per share, in fiscal 2019.
Hurco suffered a loss of $3.6 million, or 54 cents per share, in the fourth quarter, compared with a gain of $2.1 million, 31 cents per share, in the same period of 2019.
The quarterly results included a one-time, non-cash goodwill impairment charge of $4.9 million that led to an unprofitable fourth quarter.
Yearly revenue dropped from $263.4 million in 2019 to $170.6 million in 2020. Quarterly revenue dropped from nearly $60 million a year ago to $44.5 million.
"Hurco has been resilient, essential, and dedicated during a year of chronic uncertainty," CEO Michael Doar said in written remarks. "It is important to reflect on the successes of this year to truly appreciate that the challenges we faced made us stronger. We navigated a steep, unexpected cycle of continuous change and uncertainty that has forced many companies to evaluate their sustainability and long-term strategic plans. We have stayed the course, made tough decisions, and confidently continued the plans we had in place before the COVID-19 pandemic."
Doar said there are encouraging signs for 2021.
"We remain focused on a return to profitability and value to our shareholders," he said. "Even though this year was challenging, we are encouraged by growing demand we saw in certain markets in the second half of the fiscal year, particularly in Europe and Asia, and look ahead to 2021 with optimism that our financial strength, preparedness, and product mix will position us for a strong recovery."
European and Asian Pacific orders increased 11% in the fourth quarter, the company said.
Hurco shares were down 32 cents, or 1%, in morning trading, to $29.78 each..
Please enable JavaScript to view this content.