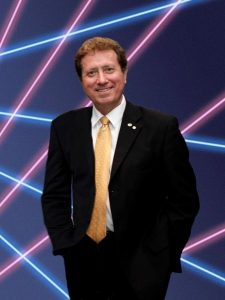 Don Steffy, executive director of the Indianapolis Children's Choir, plans to step down at the end of the year after 14 years in the position, the ICC announced Monday.
Steffy has been the longest-serving executive director in the not-for-profit music education organization's 35-year history.
Steffy said he was leaving to "pursue a new direction and new opportunities in the arts."
The ICC is one of the largest children's choirs in the world. Led by Artistic Director Joshua Pedde, the ICC serves more than 5,000 children in central Indiana.
During his tenure, Steffy helped the ICC expand fundraising efforts, established a donor-funded endowment and oversaw the transition in
artistic leadership from founder Henry Leck to Pedde.
Steffy previously enjoyed a career as a classical ballet dancer, performing in ballet companies in the United States and Europe. Before moving to Indianapolis, he was artistic director for the Montgomery Ballet, a professional ballet company in Montgomery, Alabama.
Please enable JavaScript to view this content.