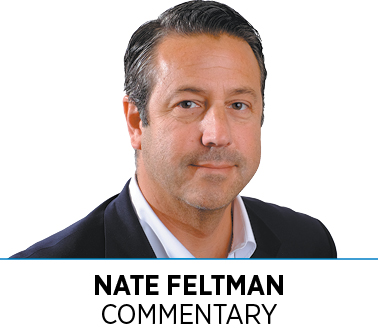 Congratulations to all involved in making our city and state shine while hosting the Big Ten men's basketball tournament, followed by arguably the biggest basketball tournament in the world—the NCAA Men's Basketball Tournament. For a basketball-crazy state with a sports-driven capital city, there was no better elixir to kick-start the rebound of our city and state.
Next month, the roar of Indy cars will fill Speedway, and professional soccer will return to Carroll Stadium on the IUPUI campus as the Indy Eleven commences its eighth season. And given our state's organized rollout of the COVID vaccine, a sense of optimism is building that it will not be long before downtown is once again humming with activity as employers one-by-one begin to encourage their employees to return to work.
Our city and state also just this week received unexpected good news—Indianapolis ranks fourth nationally out of 53 large metro areas for job attraction and retention. The Wall Street Journal and Moody Analytics conducted the study, which examined U.S. labor markets over the past year. The study in part credits those regions/states at the top of the list with taking a measured approach in response to the pandemic, as compared to the lockdowns on the coasts.
The Wall Street Journal notes that our region's diverse mix of businesses—which include pharma, logistics, warehousing, manufacturing and technology—helped keep our employment base steady and growing even against the challenge of the pandemic. The increase in online purchases meant employment growth at our multiple Amazon warehouses, as well as at FedEx's hub at the airport.
Also highlighted is local startup ClusterTruck, which expanded during the pandemic. The pandemic increased growth for its delivery-only restaurant model. ClusterTruck hired not only cooks, but also software engineers and project managers, some of whom moved to Indiana from other states. Chris Baggott, the company's founder, highlighted our city and state as a great place to start a business.
In the period of one year, the Indy region moved from 39th to fourth in job growth and retention. Now we must sustain the momentum. We are well positioned to become a destination for those desiring a high quality of life, a stable and predictable economic and political environment, and a supportive community that welcomes newcomers. Our state and region must act boldly in our pursuit of talent.
Let's use some of the $3 billion from the Biden "American Rescue Plan" to attract and retain talent that will create the businesses and jobs of the future. Here are ideas that could pay dividends:
◗ Offer a scholarship for any graduating high school senior to attend an institution of higher learning in Indiana, with a requirement that the student stay in Indiana a minimum of three years after graduation.
◗ Invest in the Orr Fellowship program and increase substantially the number of college grads placed at Indiana companies by motivating them to hire our graduates (pairing with the above-referenced scholarship would be a powerful incentive).
◗ Encourage remote workers to choose Indiana by providing a tax credit or cash grant for moving or first-year rent expenses (extra incentive if you move your startup business as well).
◗ Implement Bill Oesterle's ideas from last week's issue: a Talent TIF (tax increment financing) and The Plant Your Roots program geared at keeping out-of-state college students in Indiana after graduation.
We have a unique opportunity to build upon our sound economic and other advantages. Let's aggressively pursue talent attraction and retention initiatives now.•
__________
Feltman is CEO of IBJ Media. To comment, email nfeltman@ibj.com.
Please enable JavaScript to view this content.