The Marion County Election Board has approved opening Lucas Oil Stadium for in-person early voting this weekend to help ease the ongoing congestion seen at other early voting centers.
In-person early voting will be available at Lucas Oil Stadium from 10 a.m. to 5 p.m. on Saturday and Sunday. The parking lot on the south side of the facility will be open, and voters will use the entrance on the south side. More than 50 voting machines will be available.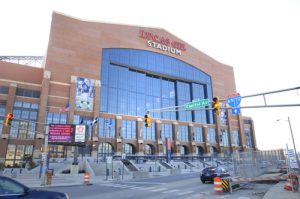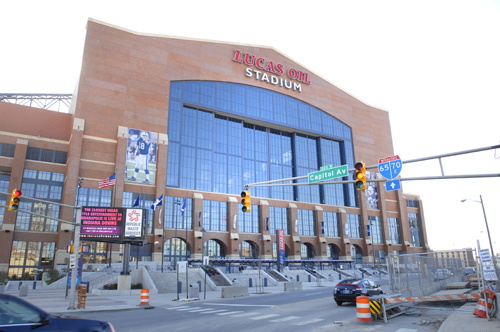 The election board unanimously approved the decision Friday morning.
This will be the county's seventh early voting center, in addition to the Indianapolis City-County Building, St. Luke's United Methodist Church, Krannert Park Community Center, Perry Township Government Center, Warren Township Government Center and Metropolitan School District of Lawrence Township Administration Building.
Since last weekend, when the five satellite voting centers opened alongside the City-County Building, some voters have waited up to seven to eight hours to cast their ballots.
In response to the long lines, Marion County Clerk Myla Eldridge extended the hours of early voting at the City-County Building this week. Voting will be available there until 9 p.m. today. On Saturday and Sunday, the office will be open from 10 a.m. to 9 p.m., and on Monday it will be open from 8 a.m. to noon.
The hours at the other five early voting locations were not affected by that change.
Through Monday, early voting in Marion County had nearly tripled the numbers seen at this point during the 2016 presidential election.
Democrats have accused Republicans of wanting to restrict the availability of in-person early voting. Election board decisions must be unanimous. The board consists of two Democrats and one Republican.
Republican board member Jennifer Ping said during Friday's meeting that she has not tried to restrict in-person early voting.
"It's obvious that there's not enough early vote in-person centers planned for this year," Ping said. "The expansion that we are going to approve today will help alleviate some of those pressures on the other early vote centers."
Please enable JavaScript to view this content.