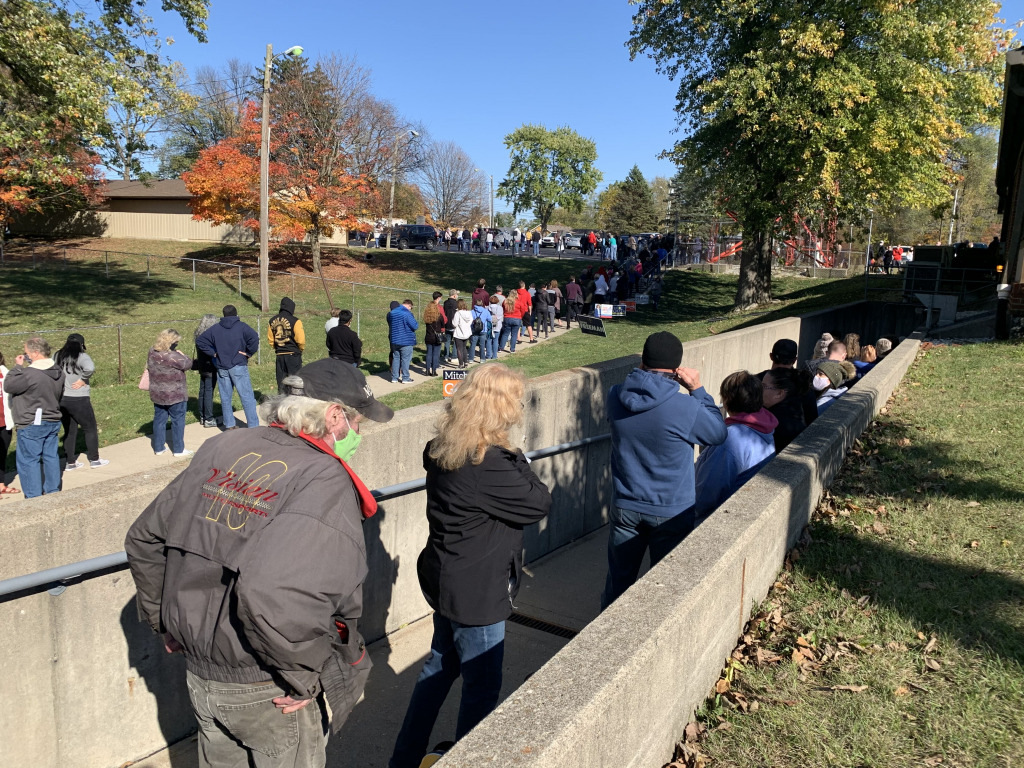 Thousands of voters waited for hours in long lines to cast ballots Saturday, the first day that early-voting centers were open outside the City-County Building downtown.
Voters reported waits as long as eight hours at St. Luke United Methodist Church at 100 W. 86th St., a voting center in the 5th Congressional District, which features one of the hottest U.S. House races in the country.
In fact, Fady Qaddoura, a Democrat running for Indiana Senate, tweeted at 10:08 p.m. that he and his wife were the last people to vote at St. Luke on Saturday.
"I told the voters I was not voting until all of them voted, and I meant it," he said in his tweet.
Waits topped three and four hours midday at the Krannert Park Community Center, Perry Township Government Center, Lawrence Township Metropolitan School District administration building, Warren Township Government Center and Perry Township Government Center, according to a website tracking lines.
Demaris and Kellee Finley arrived at the Perry Township Government Center at 12:30 p.m. to find a line hundreds of people long that snaked around a large parking lot, then around the center before voters entered a basement door to vote.
But they never considered leaving. "Voting is really important this year," Kellee said. "And we didn't want to have to do this again."
By 3 p.m., the Finleys were just reaching the end of the lot and still had at least an hour to go around the building. But the wait wasn't all bad. Demaris was munching on free pizza he got from The NY Slice food truck parked along Shelby Street at the center's driveway. He'd also made a trip to a nearby convenience store.
And he wasn't alone. The line at the food truck had its own long line.
Mondo Magallanes, who lives just north of the Perry Township voting site, said he waited 4-1/2 hours before he finally cast his ballot. "I had nothing I had to do today," he said. "And I figured it would only get worse as the election gets closer."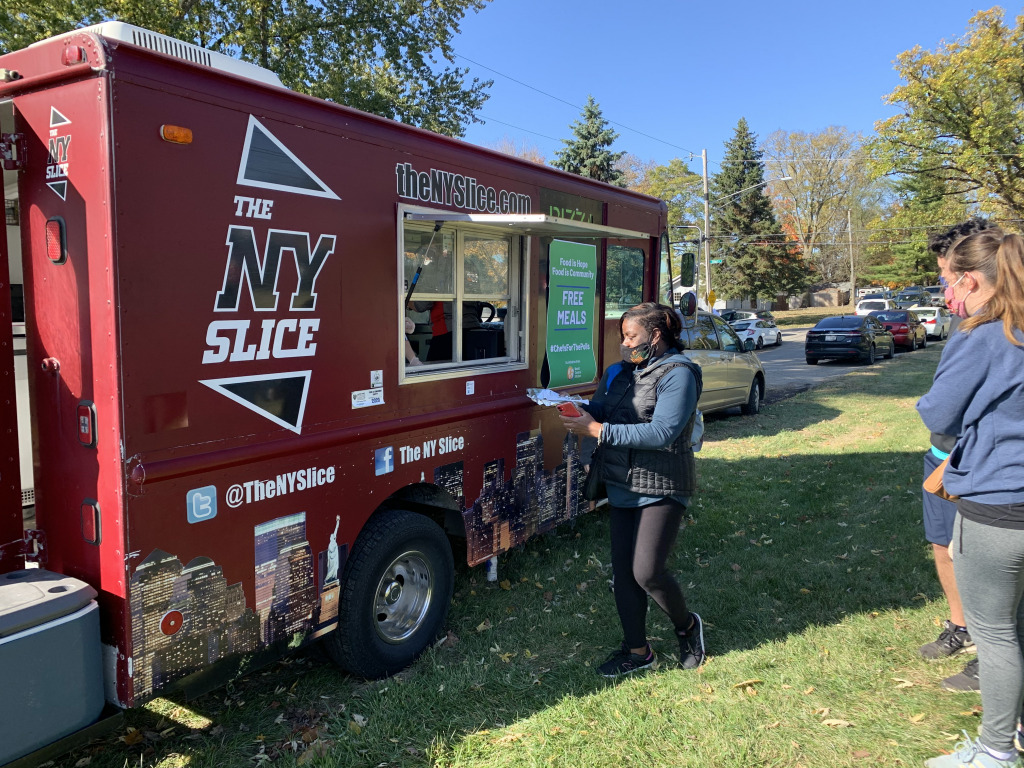 Even before Saturday, voters had often waited in long lines to cast ballots at the City-County Building, the only place voting was available before Saturday.
Magallanes said he wasn't surprised by the waits. He said voters seem especially eager to "make sure their voices are heard," but he said concern about delays by the postal service have made voting by mail worrisome.
"You have to make sure your vote is counted," he said.
Vote centers are open 11 a.m.-7 p.m. Monday to Friday through Oct. 30 and from 10 a.m.-5 p.m. on Saturdays and Sunday through Nov. 1.
Marion County will have 187 vote centers open on Election Day on Nov. 3. Those centers will be open from 6 a.m. to 6 p.m. Anyone in line at 6 p.m. will be allowed to vote.
Please enable JavaScript to view this content.