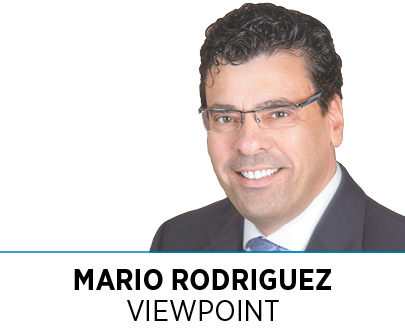 Indianapolis is made for moments like this. Soon March Madness will convene in the greatest hosting city and the greatest basketball state in the nation. It wasn't just our love for the game that landed the tournament here; it was our collaborative community mindset and a long resume of hosting more than 450 national and international sporting events, among so many other significant conventions and events.
Indy's impressive track record of hosting major events—such as Super Bowl XLVI, 18 U.S. Olympic Team trials, 10 Big Ten Football Championship games, and seven (soon to be eight) men's Final Fours—happens because of community collaboration across the city, state, private and civic organizations. In it all, the Indianapolis International Airport is an incredible public asset and a partner in these efforts. Our team is lucky to team up with extraordinary organizations such as Visit Indy to welcome a major convention, like Gen Con, with dedicated gaming tables in the terminal and the Indiana Sports Corp to ensure a championship experience for players and fans alike. Community partnerships and involvement by so many other organizations and individual volunteers, make Indy a prime choice for major event destinations.
As someone who moved to Indianapolis six years ago, I've never seen a community come together to host major event after major event as I have here in Indianapolis—and that's saying something coming from my New Orleans days. Indianapolis is the very best host city in the U.S., and organizations such as Visit Indy and the Indiana Sports Corp are the very best in the business.
At the Indy airport, hosting March Madness in Indiana allows us to do what we do best—roll out the red carpet. It will enable us to welcome teams and fans safely, showcase Hoosier Hospitality, and deliver a world-class customer experience that continues to make us known as the Best Airport in North America, year after year.
From the moment fans land in Indianapolis, there's no denying the tournament's excitement—with prominent March Madness signage placed throughout the terminal, pop-up retail shops with apparel and memorabilia, local artwork and live musicians. It's genuinely a pre-game to the experience in downtown Indy and throughout the host sites.
Even when there are no events, the Indy airport is the gateway to central Indiana. It is often recognized for the light and bright architectural design, wide-open spaces, award-winning and globally recognized cleanliness, easy-access amenities, and convenient location to downtown.
Beyond bricks and mortar, it is our team that is at the heart of why we have been named the Best Airport by Airports Council International, Condé Nast Traveler and J.D. Power. It's our team who make us a shining example. The team is always ready to take on the big challenges that involve operational logistics, answer any customer question and help travelers find their way to all that Indianapolis offers.
And Indy has a lot to offer, including a famous food scene, local craft breweries, world-class hotels and accommodations, engaging attractions in arts and culture, and—of course—the friendly and welcoming Hoosier Hospitality. There's no doubt in my mind about why Indy was selected by two of the country's most prestigious travel publications, Condé Nast Traveler and Travel + Leisure, as one of the Best Places to Travel in 2021.
Our frontline employees, who were recently named Final Four Frontline Heroes, are eager to welcome fans through central Indiana's gateway. They have been working diligently over the past year to make the airport safe and healthy for travelers, with intensive cleaning and disinfecting, physical distancing, staff protection, adjusting physical layout in common areas, and ramping up passenger communication. The team's efforts have earned IND a global airport health accreditation.
In all, March Madness is a welcome chance for Indy to show what we can do even in the face of immense challenges. But more importantly, it's an opportunity for all of us to be part of a collaborative effort to provide an incredible experience for everyone visiting our city for this historic moment.
We're proud to be a part of this great city, ambassadors of Hoosier Hospitality, and a place to showcase all that makes Indiana the unique.
To everyone arriving for March Madness, the INDy team welcomes you!
Rodriguez is executive director of the Indianapolis Airport Authority.
Please enable JavaScript to view this content.