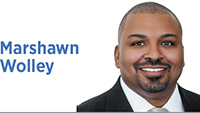 I just left a place that could be described as a startup nation.
This place is internationally recognized as having one of the most innovative economies in the world. No. 1 in the world for attracting venture capital investment per capita and as a percentage of GDP. And with a startup and high-tech employee concentration second to none.
This place has a company that figured out how to pull water from air. It is also the home of Waze—the driving directions app.
The young people of this nation start college a couple of years after high school so they can perform public service—bonds are built by giving back to the nation.
A diverse nation wrestling with the complexities of both its present and its ancient past—this desert country enjoys meaningful racial and religious diversity and citizen participation in various aspects of government and industry.
It is a socialized democracy but it isn't in Europe.
And unfortunately, my passport wasn't stamped because I wouldn't be allowed into certain countries with this country's stamp on my passport.
It's Israel.
I recently had the privilege of joining a group of leaders from various communities throughout the United States on a trip to Israel. In all truthfulness, the trip was designed to combat the perception that the country is tantamount to the seemingly unsolvable Israeli-Palestinian conflict.
I did not go to the Gaza Strip, nor did I visit the West Bank. While one certainly has to visit and speak to the people who live in these places to appreciate the full complexities of the conflict, ultimately—just like in America, even in Indianapolis—we are more than our conflicts.
The idea that a place can be more than its problems both is compelling and does not surrender concerns about injustices, real or perceived.
Israel is a country that is deserving of the right to exist.
I was shocked to learn that one of the world's major and oldest religions—the progenitor of monotheism—has only 15 million people in the world. There are roughly 6.7 million Jews in Israel out of a country of 9.1 million.
By comparison, there are 1.2 billion Catholics and 1.8 billion Muslims in the world.
For quite some time, there were more Jews in America than in Israel—now, there are 5.7 million here.
During the trip, we met with local government officials of diverse faiths who spoke about the challenges of local government—infrastructure, jobs, tourism.
We also learned that part of the government's pragmatism extended to the idea that government should respond to disparities in intentional ways. Local officials shared with us that the Israeli government had committed the equivalent of $6 billion to address disparities within the Arab population in the country.
Perhaps a more striking example of Israeli pragmatism was the Western Galilee Medical Center, which was within a mortar's reach of Lebanon. The hospital has an entire medical facility underneath it that can be used to treat patients in the event of an attack.
And while we were reminded of the necessity for safety and the need for bomb shelters, this was still a young country—not even 75 years old—that is more than its conflict.
Tel Aviv has emerged as a cosmopolitan party city.
I'm not a religious person, but seeing people of various faiths connect with Jerusalem was impressive.
A shared society for Israel means recognizing difference and supporting its development even while operating as a Jewish state.
Israel is more than a conflict. It's an essential democratic experiment in the desert.•
__________
Wolley is a lecturer, columnist and diversity and inclusion consultant. Send comments to ibjedit@ibj.com.

Click here for more Forefront columns.
Please enable JavaScript to view this content.