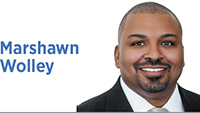 If we do not learn from history, we are bound to repeat it.
Some version of this aphorism has been credited to George Santayana, a Harvard professor to W.E.B. Du Bois—among the most preeminent intellectuals in American history who happens to have been Black.
Du Bois' dissertation "The Suppression of the African Slave-Trade to the United States of America, 1638-1870" was written in 1896, before there was wide recognition of the existence of African American history.
It was also during a period when, because of the work of organizations like the Daughters of the Confederacy, American chattel slavery was positioned as a "familial institution" that "civilized" Africans.
The Daughters of the Confederacy did this by intimidating teachers and influencing how children were taught about the pre-Civil War South.
They had their own version of "curriculum material advisory committees" that influenced the teaching of U.S. history immediately following the Civil War.
They sanitized the teaching of slavery so it did not make them or others feel uncomfortable. (Black children were not considered.)
They had "divisive concepts'' that were cloaked in innocuousness but dictated what concepts should not be used in the instruction of white children on slavery, the Civil War and other aspects of American history.
Our current situation with the radical and controversial Indiana House Bill 1134 and Indiana Senate Bill 167 are but echoes from the past.
Among the controversial components of HB 1134 are eight "divisive concepts" meant to chill the teaching of diversity, equity and inclusion under the guise of protecting children from critical race theory. Imbedded in SB 167 was a call for impartiality in the teaching of not only the Holocaust but also American chattel slavery, as if there were two sides.
Slightly more refined, HB 1134 circumscribes the teaching of racism, if it can be discussed at all, because it is a theory and not a fact. This raises the question, how does one teach about American chattel slavery, Reconstruction and Jim Crow without talking about racism?
As a Black parent, I am extremely concerned that the process of developing both SB 167 and HB 1134 has not included Black voices, especially given the disproportionate impact it will have on Black children. African American history is greater than the struggle against racism, but racism cannot be removed from its understanding.
As the country and Indiana move closer to a multi-racial plurality, there is a need for more instruction on history, including the best and worst of America's story.
As a Black parent, I would have appreciated more focus on the racial achievement gap with policies looking at data collection, requirements for improvement plans, transparency on data, and plans or even pilot programs leveraging theories on the roots of the problem and interventions at the Legislature.
But instead, I'm left to wonder if white parents in the suburbs who have borrowed from the Daughters of the Confederacy playbook to whitewash history will be successful. I'm also concerned about how SB 167 and HB 1134 advanced in the legislative process without considering the need to talk to Black people in the first place.
While I am uncertain what the outcome of HB 1134 and some other education bills of concern will be, I do know that Black people have fought this fight before. We will overcome. That's part of history, too.•
__________
Wolley is President and CEO of Black Onyx Management, Inc. Send comments to ibjedit@ibj.com.

Click here for more Forefront columns.
Please enable JavaScript to view this content.