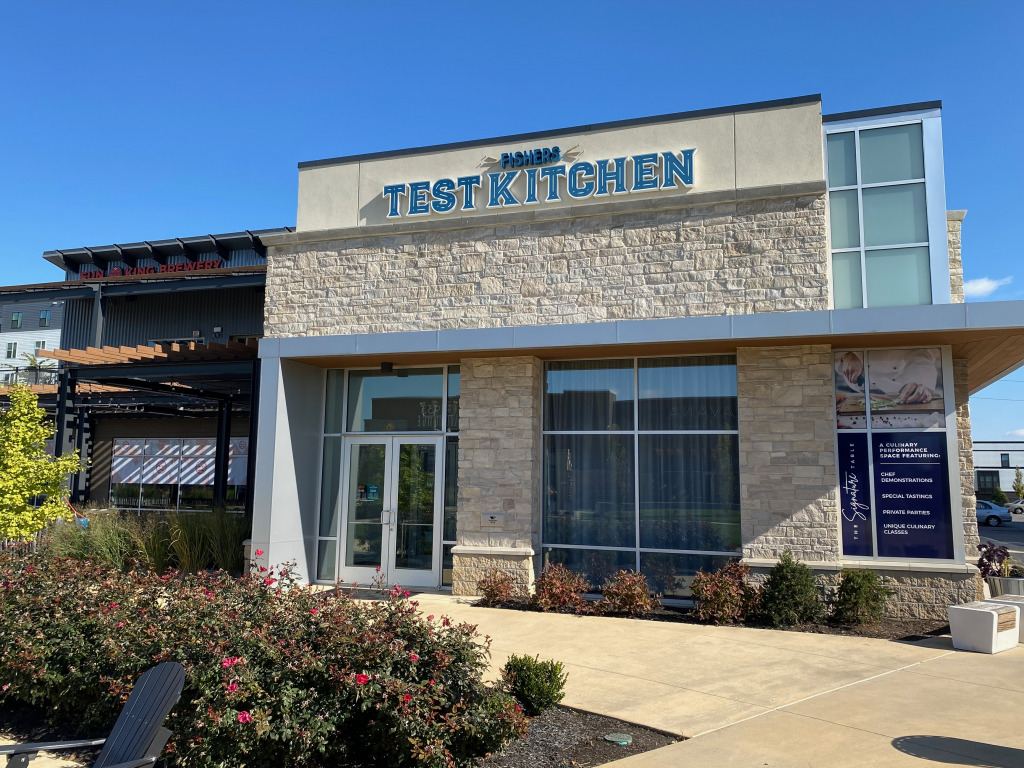 Culinary incubator Fishers Test Kitchen added star power to its recipe when "MasterChef" champion Kelsey Murphy opened a counter-service restaurant Monday at Fishers District.
Named Inspo, the restaurant specializes in jambalaya, meatball Bolognese, lobster mac and cheese, lobster roll and avocado toast. Murphy, a Fishers resident, displayed her meal-making skills on the 11th season of Fox TV series "MasterChef."
The show, headlined by celebrity judge Gordon Ramsay, awarded Murphy its $250,000 prize on a season finale that aired last September.
"It is hard to contain my excitement around the opening of Inspo at Fishers Test Kitchen," Murphy said in a prepared statement. "Mainly because I am going to be able to put smiles on the faces of the community that has supported me on my journey thus far. Inspo is a 'thank you' to all of you, and hopefully another large step in Fishers staking claim in the elevated food scene."
The restaurant accelerator launched in February 2020 at a space shared with a Sun King Brewing tasting room, 9713 District N. Drive.
Inspo becomes the seventh restaurant to occupy one of the three counter-service stalls. The current roster includes burger concept One Trick Pony and Gordito's Rust Belt Tacos & Tortas.
Past Fishers Test Kitchen restaurants: Queenie's French Bread Pizza, now a food partner at Sun King's Carmel location; Korave Korean barbecue, which opened last October at Castleton Square Mall; Lil Dumplings, which opened last September at The Garage Food Hall at Bottleworks District; and Natural State Provisions, which plans to reopen this year at the former site of Rad Brewing, 414 Dorman St.
Following the Fishers Test Kitchen model, Murphy will have up to 18 months to test menu items and operations before determining Inspo's future.
Please enable JavaScript to view this content.