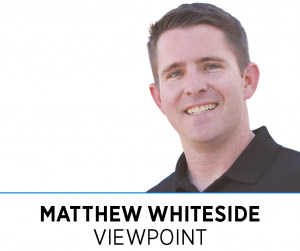 I appreciate the goals of Indianapolis City-County Council proposal 185 to reduce greenhouse gas emissions and increase the transparency of utility usage in the city's largest buildings, defined as those with more than 50,000 square feet. Creating a more sustainable future is a mission we should all be on board to support.
But while my excitement for the mission is real, as I read the proposal, I was underwhelmed. The primary tactic for achieving the goals is to track building-level emissions by requiring building owners to manually report usage data to the city on a regular basis.
My first issue with the proposal is that it assumes emissions reductions are primarily influenced by the building owner. It fails to address the numerous tenants who are typically the primary users of a large building. It is the tenant that uses the utilities in a building and that pays the utility bill, which typically includes usage data (thank you, AES, Citizens and others). As a result, tenants are already sufficiently aware of their usage. How will reporting this data to the landlord, which then reports it to the city, drive any change in behavior?
As a small-business owner who is a tenant in a large building in Indianapolis, I can say there will be zero change in my business's behavior if this proposal goes into effect. None whatsoever. The only change will be the additional effort each month to report usage to my landlord, who will then have to combine the data with that of other tenants to submit to the city. I will have no new insight on my usage and no additional incentive to reduce it. This will just be one more report that businesses and individuals have the burden of producing for the government each month.
In place of the proposed tactics, I suggest the following course of action to achieve our sustainability mission:
◗ The city should pull the desired data directly from the utilities for all buildings, not just those greater than 50,000 square feet. This can be set up via electronic data interchange—or EDI—which has a one-time setup cost, rather than the ongoing monthly burden of manual tenant and landlord reporting. The cost and administrative burden of setting up the EDI should fall to the city, not to residents and businesses. We do not need more regulation, administrative burden and increased cost of doing business in our city.
◗ Offer incentives to tenants and/or building owners to reduce emissions and usage. We should avoid financial penalties for reporting failures, as the rule is currently proposed. The city and state already offer incentive programs for job growth, low-income housing developments and other benefits for our city. These programs have delivered fantastic results. We should follow a similar model for emissions reductions.
I fully support the sustainability mission of our city. We must take this seriously to remain competitive and to serve the greater good. However, the procedures in proposal 185 will fail to achieve the mission. The only results will be increased administrative burdens on residents and yet another barrier to doing business in our city. We will see no change in behavior or emissions.
Let's accomplish the mission by first implementing an automated reporting system directly with the utilities and then focus our efforts and resources on motivating good behavior. Our current and future residents will be grateful we did so.•
__________
Whiteside is co-founder and CEO at Circle Bev, which leases space at Elevator Hill.
Please enable JavaScript to view this content.