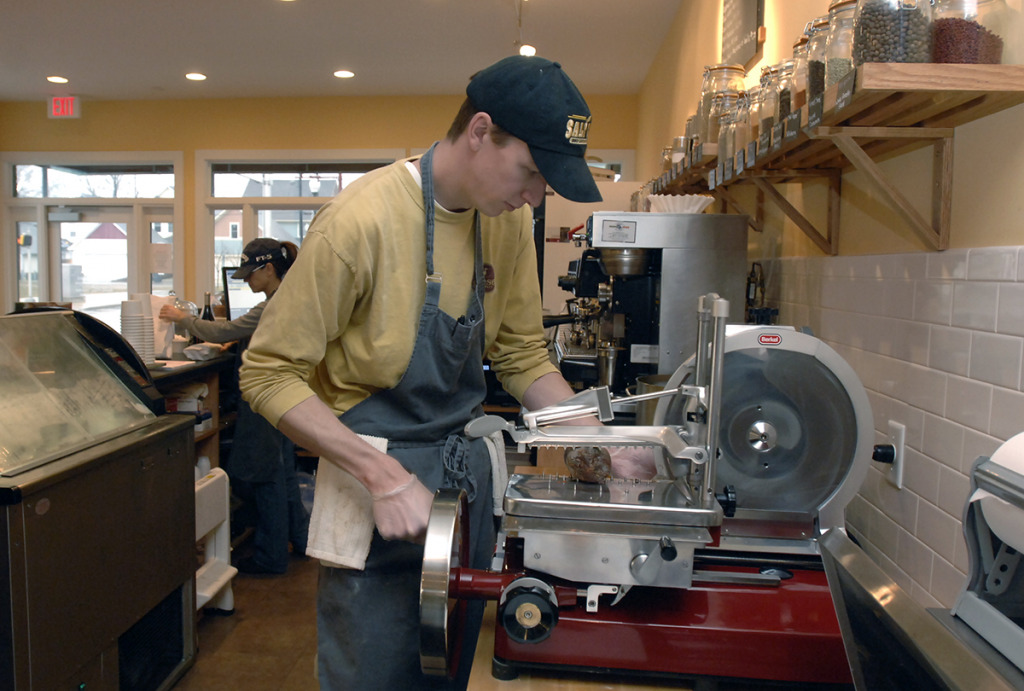 Smoking Goose, an offshoot of Goose the Market that produces more than 40 varieties of slow-cured and smoked meats, announced on Tuesday a $625,000 expansion that's slated to create up to 25 jobs by the end of 2024.
Smoking Goose, 407 Dorman St., said it plans to plow the investment into boosting production and bolstering distribution to support in-state and national expansion.
The company—launched in 2011 by Indianapolis natives Christopher Eley and has wife, Mollie—obtains its meats from family farms. Smoking Goose already employs more than 50 workers. The new positions will be in such areas as butchering and cooking, sales, customer service, operations and management.
Indianapolis is "home for us, but we also chose to build our businesses here because the Indy food community is only growing in its support for local, independent producers," Christopher Eley said in a written statement.
"We're so fortunate to work with farmers and customers here who prioritize the values that we believe are crucial to success: building relationships, starting with high-quality ingredients, and using traditional techniques to create something totally new."
In return for Smoking Goose's job-creation commitments, the Indiana Economic Development Corp. has offered the company up to $130,000 in tax credits. The credits are performance-based, meaning Smoking Goose can't claim them until workers are hired.
The Eleys also own Goose the Market, which opened in 2008 at 25th and Delaware streets and has built a loyal following among foodies as a go-to-place for meats, cheeses and produce.
Please enable JavaScript to view this content.