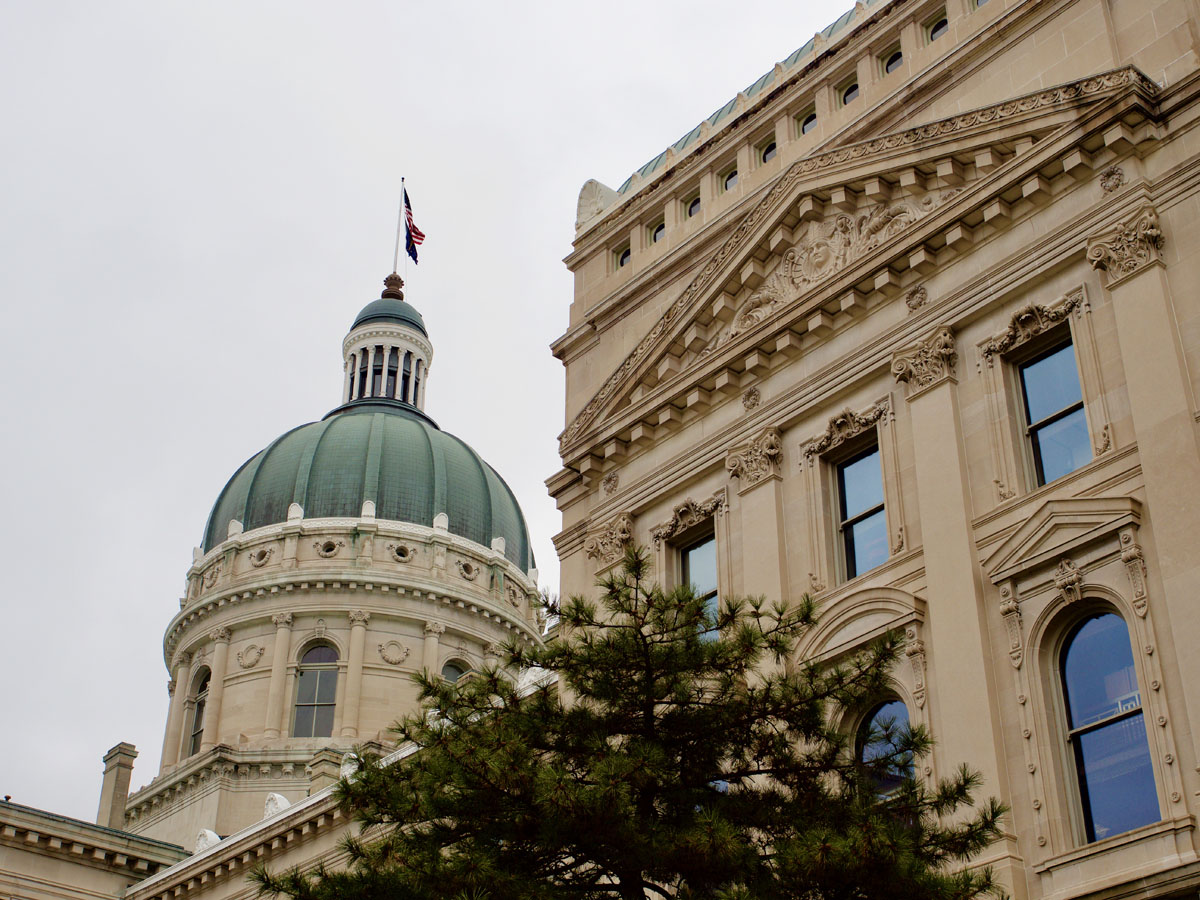 A North Carolina-based network of not-for-profit news outlets that focuses on state government reporting plans to add Indiana as its 27th state market.
Built upon a philanthropic business model, States Newsroom reports on legislative developments at the state level. The organization is seeking experienced editors and reporters for its work in Indiana.
According to a 2014 Pew Research Center study, 30 percent of newspapers have reporters assigned to statehouse coverage.
"Statehouse news is rarely a profitable endeavor, but it is absolutely key to a healthy civic society," States Newsroom director and publisher Chris Fitzsimon said in a prepared statement.
Indiana news publications and media groups with reporters already dedicated to statehouse coverage include IBJ, The Indiana Lawyer, The Indianapolis Star, Associated Press, Chalkbeat Indiana, (Fort Wayne) Journal Gazette, The Times (of northwest Indiana), The Indiana Citizen, Hannah News Service, WFYI-FM 90.1, WIBC-FM 93.1, WISH-TV Channel 8, Fox59/CBS4 and CNHI LLC, which represents several local newspapers. The Statehouse File, a news service staffed by Franklin College students, also covers state government.
Amelia Dieter McClure, the incoming executive director of the Hoosier State Press Association, said it's a positive when Indiana residents have access to more news coverage.
"I think our current reporters are doing a wonderful job at the Statehouse," McClure said. "We see few people doing a lot with fewer resources. Obviously, statehouse bureaus have shrunk more and more over the years. There does need to be more coverage, but we want to make sure everyone knows the people who are there now are doing really good work."
Each States Newsroom outlet is led by an editor who has journalistic experience in their respective state. States Newsroom plans to expand to roughly 40 states by 2024.
The 501(c)(3) founded in North Carolina in 2019 is funded exclusively by contributions from readers and philanthropists.
For more information, visit statesnewsroom.com.
Please enable JavaScript to view this content.