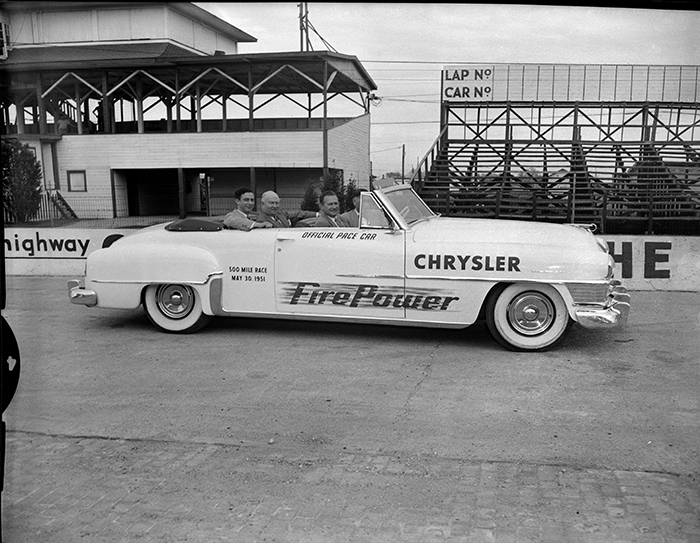 Indianapolis Motor Speedway founder Carl Fisher is credited with the idea of using a rolling start for an auto race, beginning with the first Indianapolis 500, in 1911. For the first five years of the race, Fisher drove the official pace car. After that, it became more of an honorary duty for celebrity drivers and automotive-industry figures. Pictured here is the official pace car for the 1951 Indy 500, driven by David Wallace, president of Chrysler Corp.'s Chrysler Division. The car was a Chrysler New Yorker. To introduce Chrysler's new FirePower V8 engine, "FirePower" was printed on the side of the car. 
Sources: Indiana Historical Society, motorsport.com 
Credit: This image is courtesy of the Indiana Historical Society and is part of the Larry Foster collection. More images available at images.indianahistory.com. 
Please enable JavaScript to view this content.