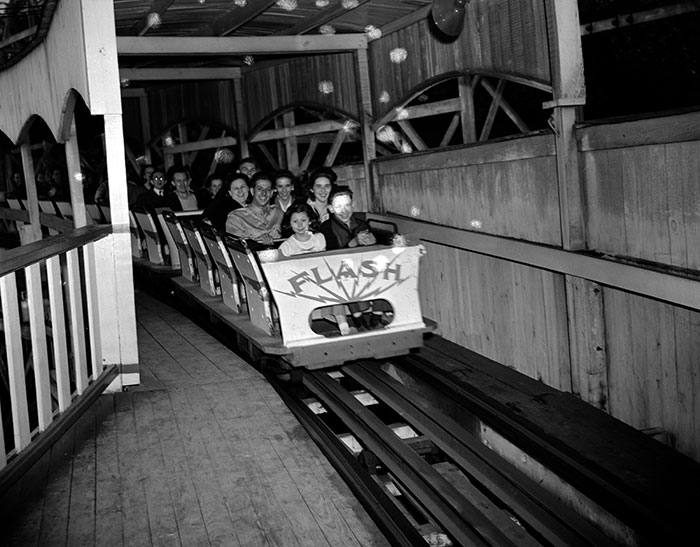 Thrill-seekers ride the Flash roller coaster on June 15, 1941, at the Riverside Amusement Park on West 30th Street between the White River and Central Canal. The attraction, which was adjacent to the north end of the still-existing Riverside Park, was open from 1903 to 1970, and the Flash—along with two other rides—opened in 1919. Several factors led to the amusement park's closure, including a "whites only" admissions policy that lasted until 1964. By 1978, all the park's structures had
been demolished. 
Sources: Indiana Historical Society, historicindianapolis.com
Credit: This image is courtesy of Indiana Historical Society and is part of the Larry Foster Collection. More images available at images.indianahistory.org. 
Please enable JavaScript to view this content.