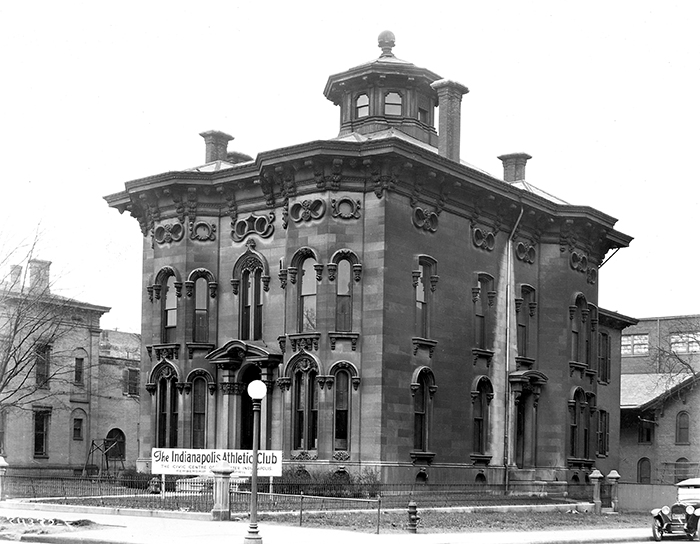 In the early 1920s, Frederick Fahnley sold this home at 350 N. Meridian St. to make way for the Indianapolis Athletic Club. Fahnley, founder of the Fahnley-McCrea Millinery Co., bought the Italian Renaissance house in 1880. It was constructed in the early 1860s for Lewis W. Hasselman, who made his fortune with the Washington Foundry, fabricators of steam engines and grist and sawmill equipment. Architect Francis Costigan designed the home.
Sources: Indiana Historical Society, historicindianapolis.com 
 Credit: This photo is courtesy of the Indiana Historical Society and is part of the Bass Photo Co.
Collection. More images are available at images.indianahistory.org. 
Please enable JavaScript to view this content.