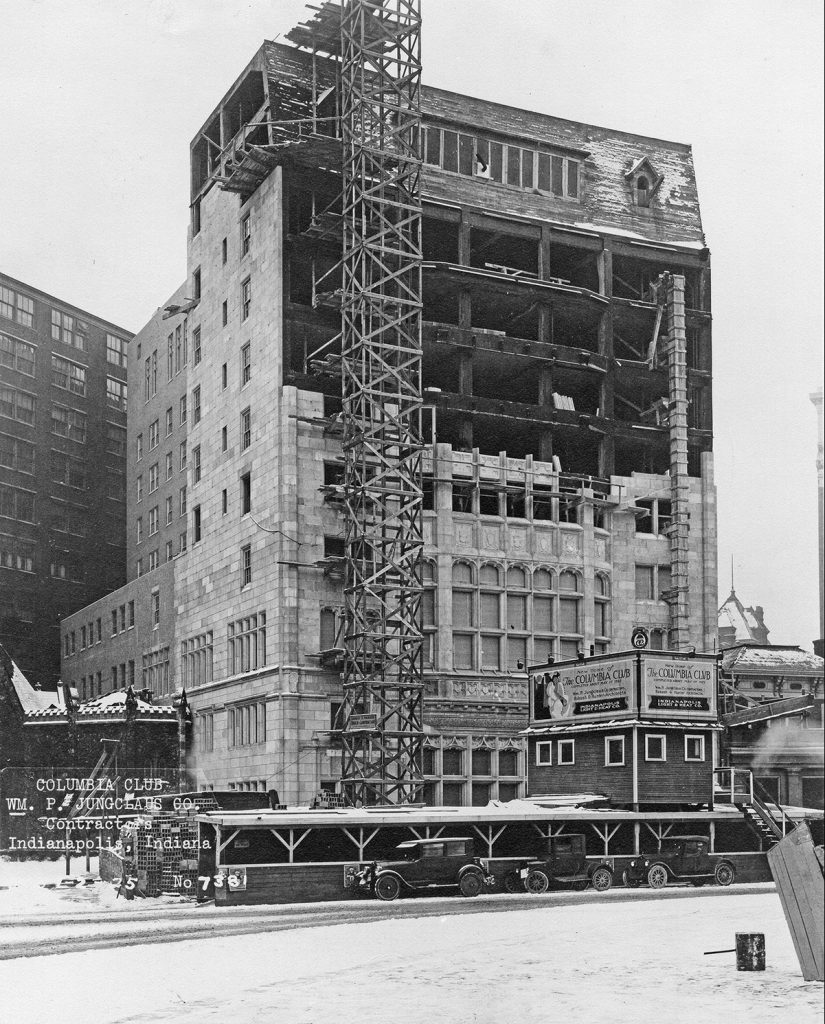 The Columbia Club formed in 1889 and had two homes on Monument Circle before the group spent $827,000 to construct the 10-story clubhouse it still uses today. The building, shown under construction in this photo, was designed by local architect William Earl Russ to complement the Soldiers & Sailors Monument. It has a facade of Bedford limestone carved by Alexander Sangernebo, who was born in Estonia, Russia, and later moved to the United States, eventually settling in Indianapolis. The building opened in 1925 and was listed on the National Register of Historic Places in 1983. The clubhouse included a curving marble stairway, Turkish bath and walnut paneling. The Columbia Club is currently undergoing a renovation expected to cost $3 million that will add a rooftop lounge, expand the men's locker room and create a co-working area.
Sources: Columbia Club, Indiana Historical Society, AskArt.com
Credit: The photo is courtesy of the Indiana Historical Society and is part of the W.H. Bass Photo Co. collection. More images are available at images.indianahistory.org.
Please enable JavaScript to view this content.