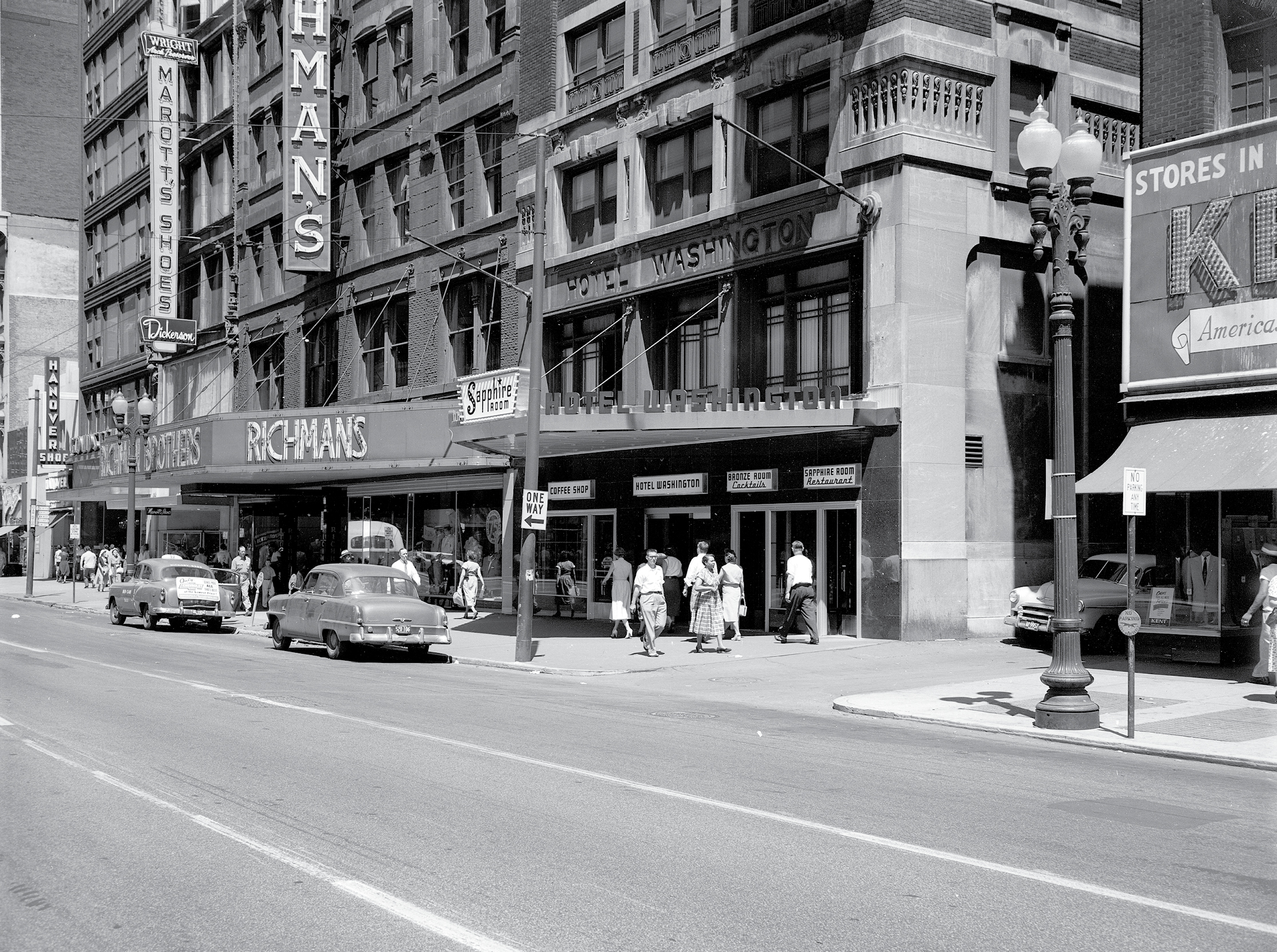 The 17-story building now known as Symphony Centre at 32 E. Washington St. was constructed in 1912 as the upscale Hotel Washington, a project developed by local hotelier J. Edward Krauss and designed by Indianapolis architecture firm R.P. Daggett & Co. It was remodeled in 1938 by a later owner, E.W. Benson, who owned it in 1954 when this photo was taken. The hotel was known for its Sapphire Room, which was host to high-end shows and events. The hotel closed in 1965 after Benson died. Later that year, it reopened as an apartment building and was remodeled again in 1982 into an office building, just a couple of years after it was listed on the National Register of Historic Places. The Indianapolis Symphony Orchestra bought the building in 1997, although the group is now studying whether to stay there. See page 1 for a story about the explosion of hotel plans in downtown Indianapolis.
Sources: Indiana Historical Society, Indianapolis Historic Preservation Commission
Credit: This photo is courtesy of the Indiana Historical Society and is part of the Larry Foster Collection.
More images are available at images.indianahistory.org.
Please enable JavaScript to view this content.